Viola Davis on Being Pre-Diabetic and Not Caring About 'Pushback' For Wearing Natural Hair in 'Widows'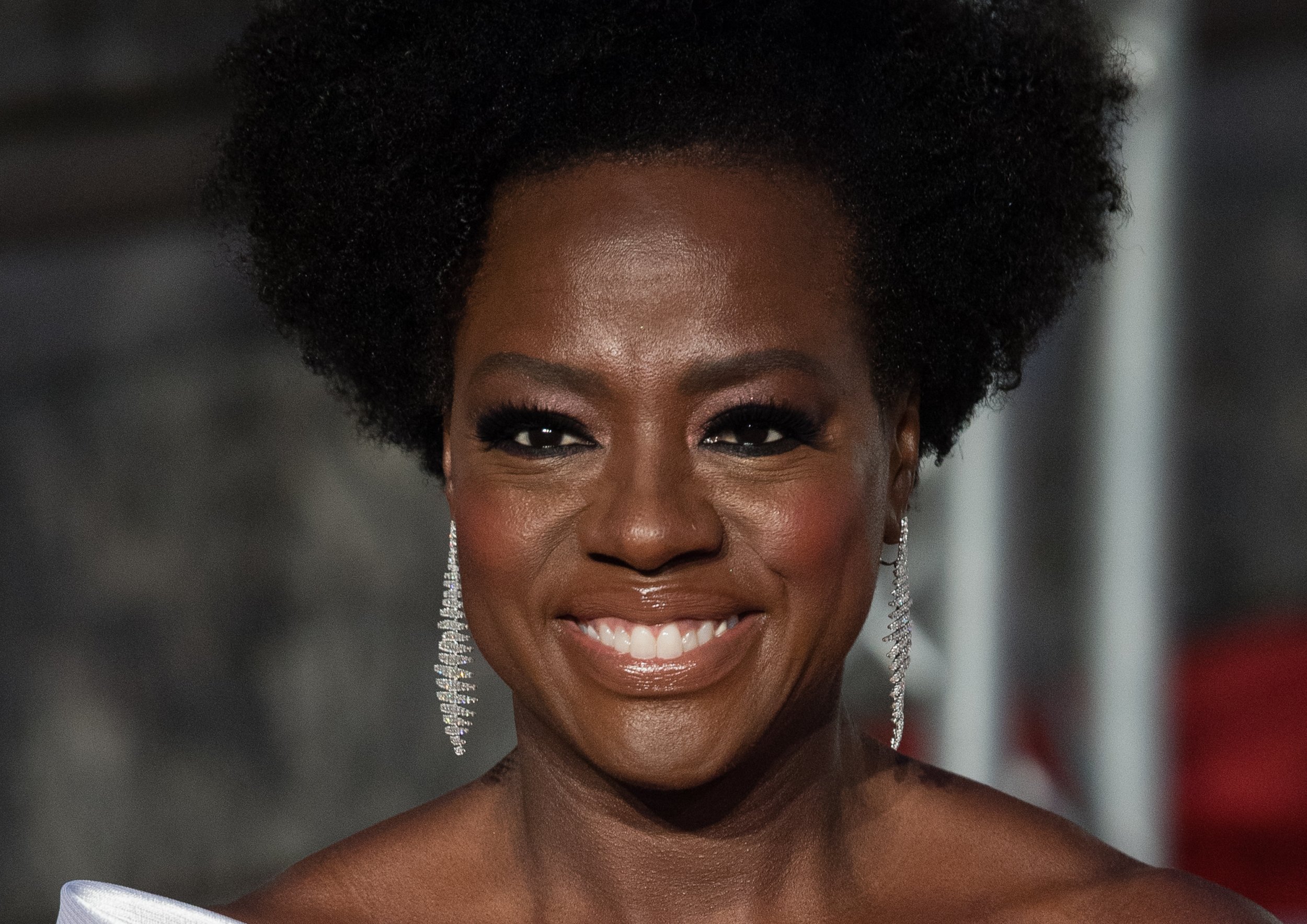 Viola Davis is known for her outspokenness, which is something that separates her from many A-listers in Hollywood today. In Tribeca Film Festival selection A Touch of Sugar, the actress opened up about a personal matter that she's never publicly addressed before: her connection to diabetes.
Davis has appeared in films from The Help to Fences but has further cemented herself as a household name through her leading role as Annalise Keating on ABC's acclaimed series How to Get Away with Murder. While she's spoken about Hollywood's diversity issue and social movements like Me Too, she's kept mum about diabetes until she decided to serve as the narrator for Merck's diabetes awareness documentary A Touch of Sugar, which premiered Thursday.
Davis is prediabetic and how seen how diabetes has gravely affected the well-being of her loved ones. In A Touch of Sugar, she addresses her experience with the disease as the film explores diabetes through the viewpoints of four other affected individuals. While diabetes is common, the documentary aims to tackle the misconceptions of a disease people often disregarded as a serious condition.
Newsweek spoke with Davis about A Touch of Sugar, her connection to diabetes and gained insight into the entertainment industry through her eyes.
This interview was shortened for brevity.
How did you first discover you were pre-diabetic?
I found out a year-and-a-half ago. My doctor took the A1C test, which I'd never heard about before—ever. It measures your average glucose rate levels from the last two, three months—and it was high [for me]. When I found out, I was on my way to [the set of] How to Get Away with Murder. As much as I was educated on health [and] on insulin levels, I didn't know what to do, which is a testament to the silence surrounding diabetes as a disease. It affects every area of your life. You can get it through diet, exercise, just being overweight or it could just be in your genes. I think that the silence involved in a crisis, for me, was very troubling. But that's why I got involved with this Merck documentary, A Touch of Sugar. It's confronting the crisis head-on. I love that
Prior to your pre-diabetes diagnosis, did you have a personal connection to diabetes?
I was always the family member that was lucky. My two sisters have Type 2 diabetes, my great aunt [had her] legs amputated [and] succumbed to the disease, my maternal grandmother succumbed to the disease. It's just so rampant in my family, but I was the healthy one.
How have you had to adjust your diet since becoming prediabetic?
My schedule has been very difficult. I'm not complaining. I'm very grateful. It's hard because I'm a workout woman. I'm one of those women who have to work out, eat right, sleep—all those things—in order to keep my weight [right] and I'm 53. My schedule is a huge obstacle, but I have to figure out how to fit in self-care with that schedule and how to say no. I absolutely am an advocate of tackling my food issue, which is finding those foods that are low in carbs that are still delicious and taste like the foods I love. [I'm] being inventive. [I'm] reinventing my approach and relationship to how foods taste, which I thought I was already there. I was already vigilant, but now I have to be hyper-vigilant.
How would you describe your experience working on A Touch of Sugar as its narrator?
An education. A wakeup. Seeing that 84 million adults are prediabetics, I was like, 'Oh my God.' Sometimes when you look at a statistic, it's not personalized yet. It's just a number. When you see the personal stories and it really hits home, it becomes impossible to escape the ravages of the disease and the fact that people need support and help to learn how to live with it. Support. Not just help, but support. Support means carrying someone throughout [and] being with them in the day-to-day.
What would you say are the biggest misconceptions of diabetes and living with the disease?
That people cause it themselves, they didn't take control of their lives, they eat too much sugar, and they're overweight and fat. That's it's not a big deal. Those are the biggest misconceptions. For me, it's a bigger conversation than that. It's the fact that people have it and now what do we do about it? Instead of stigmatizing and putting people in a box of persecution, you have to ask yourself huge questions. We're living in the zeitgeist of persecution and not of healing and education. Healing and education is what's going to keep us alive, living and connected for years. Persecution is what's keeping us disconnected and what's keeping this narrative of going, of people being diagnosed and just falling apart from the disease.
How does A Touch of Sugar explore diabetes' biggest misconceptions?
By profiling four different people. They each have their own separate stories in terms of how they deal with it, how it hit them, how they're managing their disease. All of them are very moving. What I love about all of them is the resiliency of their stories; the fact that they are living with the disease. They are not allowing the disease to take over their lives. I think that is what's going to give people a huge level of hope.
If there's one thing audiences show know about A Touch of Sugar and the subject matter explored in it, what would that be?
Self-care is not selfish. It's like that old Buddhist saying that you yourself more than anyone in the world deserve your love and attention. I especially say that to women, but not only to women. Sometimes we forget about that and [are] trying to be modern women of 2019. That's the one thing we put on the wayside, is self-care. Self-care in every single way, especially our emotional and physical health. If you don't have you, there's absolutely nothing else.
How to Get Away With Murder proved to be ground-breaking in its arrival as it showed you, a black woman, portraying a badass character of such strength. Since this show debuted in 2014, how would say the television landscape has changed to accommodate more female characters that boast such layers?
It introduces you to a global audience. That's the best thing it's done for me as a character actor and woman of color. I go to Rome and I feel like Mick Jagger, who knew! That's what TV does and it's accessible to everybody. ...It's a renaissance. It's reinvented how we see actors.
Widows is this incredible film that garnered stellar reviews in its debut, but why would you say this film was pushed aside and practically ignored this past awards season?
I try not to focus on that too much because I think that it would drive me crazy. The only power I have to do is do the best job I can in the film. You put it out there and you don't know how it's going to land. For me, so much of the film is about the bells and whistles around it. The advertising, what demographic it's hitting, when it actually comes out—all those things. As far as awards, I'm in a profession [with a] 95 percent unemployment rate. Less than one percent of my profession make $50,000 a year or more. Four percent make enough to make plan one, plan two health insurance. That's $10,000, $12,000 a year. So as far as awards are concerned, that's not even in the stratosphere of the reality of being an actor. That's the ultimate fantasy. If it happens, it happens. If you worked and you made some money, you are doing really good.
You chose to wear your natural hair in Widows. What was the reason behind this choice and was there pushback at first?
There was some pushback from me because I said, 'If I have to be in a lead role in a film with my natural hair, people are not going to accept that because, once again, it hasn't been done.' I don't really care about pushback anymore though. I feel like it's your job to live your authentic life and you have to redefine how you're seen. You can't give your definition over to the masses.
You've been vocal about discussing Me Too and Times Up-related issues. Would you say these movements and shifting political climate have influenced the projects you take on?
No—I'm at the point where I'm picky because I can be. I made a certain amount of money. I'm at a certain point in my life. I make choices based on if I feel like is it just something I want to do in terms of showing the humanity of women of color in an expansive way, like Annalise Keating [on How to Get Away with Murder]. Also, I've been very vocal about sexual assault with women. I try not to limit it to the hashtag Me Too or Time's Up. I think that's how people define it. I've been vocal about it because it seems like every time I get together with women, that's their story and that's their background. I see the side effects of it, which I think is lacking in the narrative of Me Too, Time's Up and sexual assault. It affects you for the rest of your life.
Issa Rae made an interesting point at Beautycon NYC on April 6 by saying she has to "sugarcoat" what she says to avoid being labeled as an "angry or difficult black woman." Have you ever felt like you had to avoid saying certain things so you're not labeled as such? If so, how have you combated the issue?
Absolutely I've done it, but not anymore because I think we need to redefine anger. Listen, I'm angry—I'm angry about a lot of things. Anger is underrated. I think anger is what lets you know people have overstepped their boundaries with you, and that's a good thing. That's something that because we have avoided it for so long, we've allowed ourselves to be stepped on [and] abused. We've allowed people to label us, to define who we are, to take over our lives. Sometimes, I tell my daughter [Genesis]: 'You deserve to be angry. You deserve to lash out.' I think the suppressing it has caused more side effects and more problems than the releasing of it. My other favorite saying is, 'If you wanted to be a part of my life or part of my story, you should have played a better role in it.' That's how I say it. If you have a problem with my anger, maybe you shouldn't have made me angry.