Viola Davis Is 'The Black Meryl Streep' But She Earns Less and Fans Are Angry
The internet is demanding justice for Viola Davis' bank account.
A video of the award-winning actor at the 2018 Women in the World event resurfaced online on Tuesday, leading fans to call for equal pay and opportunities for Davis. In the clip, Davis spoke with journalist Tina Brown about the way filmmakers often refer to her as "the Black Meryl Streep" but notes that studios aren't cutting checks or offering her roles equal to those the other actress receives.
"I got the Oscar. I got the Emmy. I got the two Tonys. I've done Broadway. I've done off-Broadway. I've done TV. I've done film. I've done all of it. I have a career that's probably comparable to Meryl Streep, Julianne Moore, Sigourney Weaver. They all came out of Yale. They came out of Juilliard. They came out of NYU. They had the same path as me, and yet, I am nowhere near them. Not as far as money, not as far as job opportunities—nowhere close to it," Davis explained. "But I have to get on that phone and people say, 'You're a Black Meryl Streep. There is no one like you.' O.k., then if there's no one like me—you think I'm that—you pay me what I'm worth. You give me what I'm worth."
Across the Twitterverse, fans and fellow celebrities such as Gabrielle Union alike supported Davis while condemning Hollywood for its continued pay disparities between Black and white actors.
"Viola Davis is one of the greatest actors. Not one of the greatest black actors. Not one of the greatest female actors. NO. She IS one of the greatest actors. Period," one person tweeted.
Another wrote: "Viola Davis is not 'the Black Meryl Streep' she is 'THE Viola Davis. [White] is not the gold standard by which everyone is measured against. Pay Black people what they are worth."
Despite the industry's attempts to improve, the wealth gap between white actors and actors of color is still jarring. Only one woman of color, Sofia Vergara, made Forbes' 2019 list of the highest-paid actresses. The previous year the publication had to separate television and film categories just for Kerry Washington, who grossed $11 million in 2018, to make the list.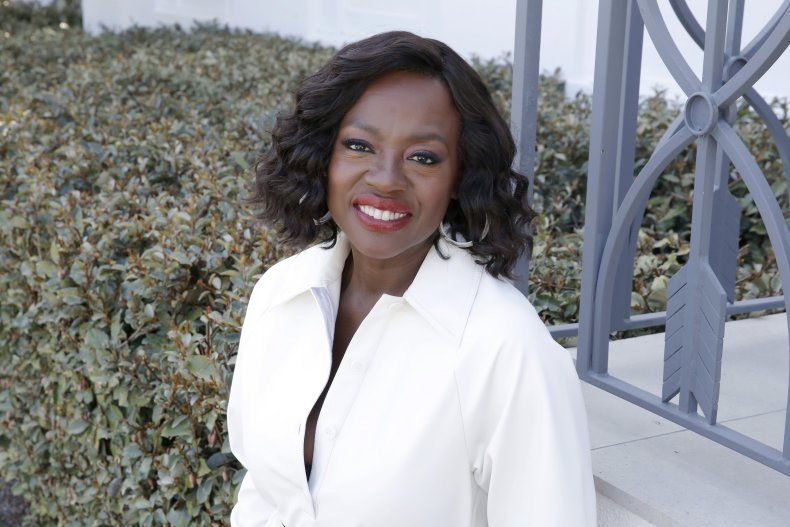 Davis has long used her platform to call for equality for Black people. She most recently teamed up with acting elites including Idris Elba, Queen Latifah, Chadwick Boseman, Washington and more than 300 others to launch the Hollywood4BlackLives initiative, a campaign urging Hollywood to do more to combat racism in America and the film industry. In an open letter released in June, the group called on Hollywood to invest more resources into anti-racist content and the careers and development of Black creatives.
"Hollywood has a privilege as a creative industry to imagine and create. We have significant influence over culture and politics," the letter read. "We have the ability to use our influence to imagine and create a better world. Yet, historically and currently, Hollywood encourages the epidemic of police violence and culture of anti-Blackness."
The statement continued: "The way that Hollywood and mainstream media have contributed to the criminalization of Black people, the misrepresentation of the legal system, and the glorification of police corruption and violence have had dire consequences on Black lives."