Viola Davis Threw Her Back Out Filming 'How to Get Away with Murder' Sex Scene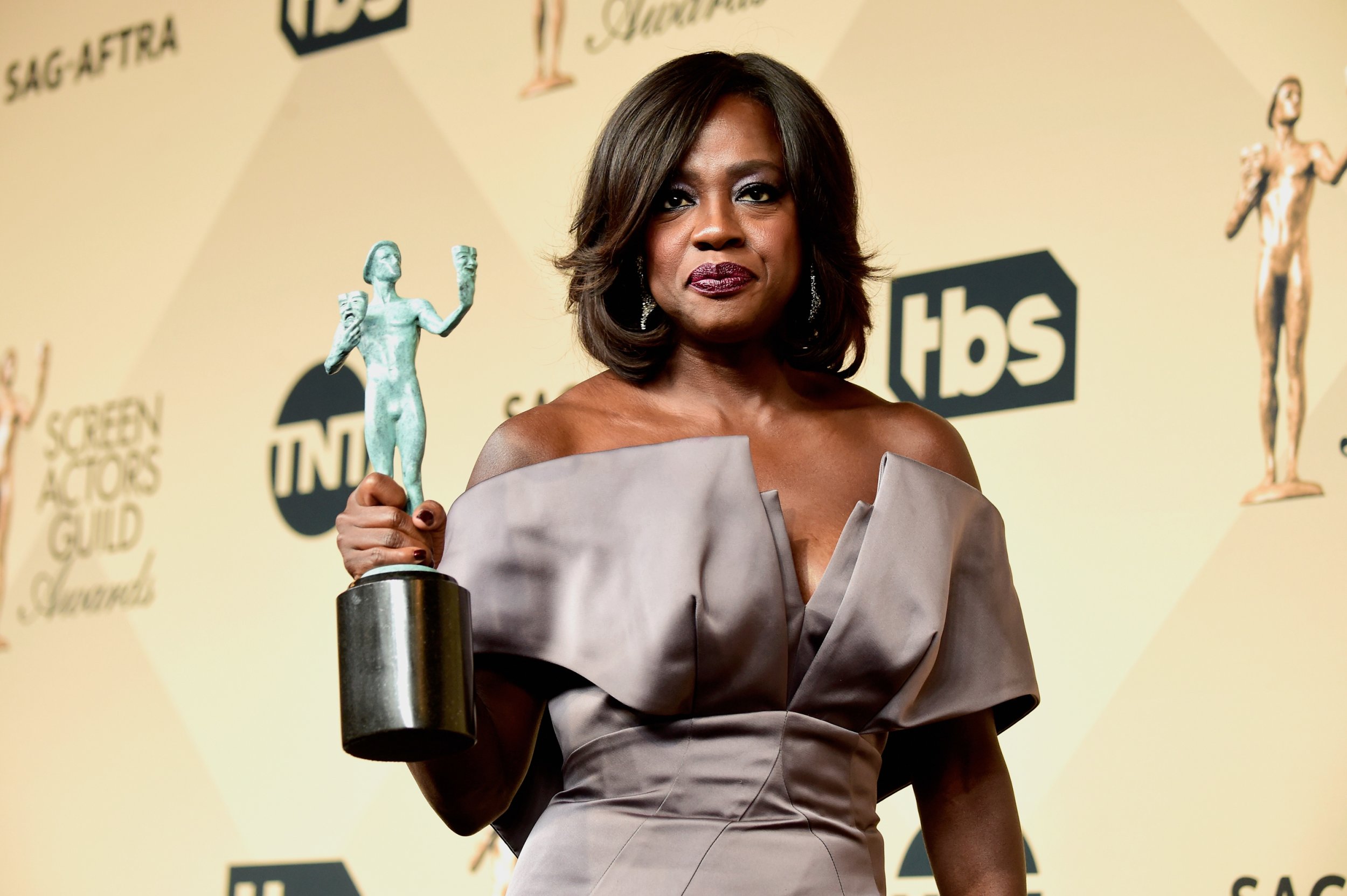 Getting away with murder comes at a price, apparently. Viola Davis—star of ABC's hit Shonda Rhimes drama How to Get Away with Murder —admitted to suffering a rather embarrassing injury while filming a sexy scene on the show.
The actor told late-night host Jimmy Kimmel on Thursday how she threw her back out while getting hot and heavy with co-star Billy Brown. "We really went for it. I said, 'Listen, I'm always playing a maid, I'm always gaining forty-pounds for a role, I wanna be sexy, I'm pulling out all the stops!' So I went for it—and threw my back out," Davis recalled.
Explaining exactly how the injury occurred, she continued: "The director said, 'Slam her up against the wall, really go for it.' He slams me up against the wall and six people are behind the wall holding it up … that thing is just shaking. It sounds sexy but it really wasn't."
One has to wonder how Davis' husband Julius Tennon reacted, or as Kimmel put it, "How do you explain to your husband, 'My back's killing me from all the sex I had at work today?' "
The Oscar-nominated Doubt actor joked, "I hid that injury like you would not believe."
Watch Davis' admission below:
Davis, meanwhile, is also hitting headlines on Friday for joining forces with Murder creator Shonda Rhimes as well as fellow "Thank God It's Thursday" stablemates Kerry Washington of Scandal and Grey's Anatomy veteran Ellen Pompeo, to publicly endorse Hillary Clinton for president.
In a campaign video that premiered on Thursday evening, simultaneous to all three shows airing on ABC, the women each state: "I'm with Hillary." The video was directed by Scandal co-star Tony Goldwyn and follows Clinton's visit to the show's set in February.
After it aired, Clinton tweeted the stars thanking them for their support: