Violence in Brazil Has Gotten So Bad, an Activist Was Murdered by Gunmen in His Hospital Bed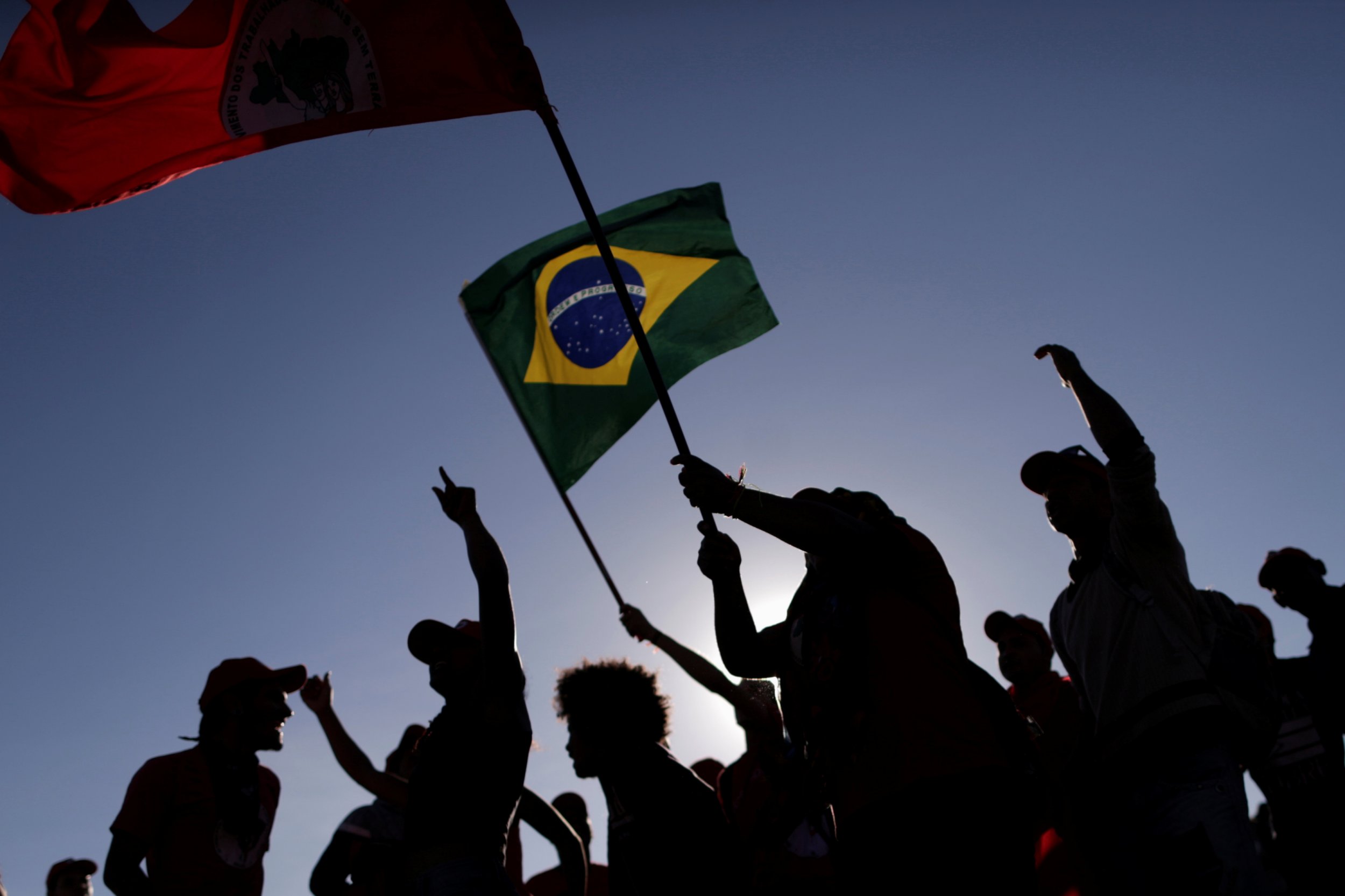 A prominent activist for Brazil's land rights movement was shot dead Monday in an Amazonian hospital where he was being treated for wounds suffered in a previous assassination attempt.
Waldomiro Costa Pereira of the Movement of the Landless Rural Workers (MST) had been admitted earlier that day to the intensive care unit of the General Public Hospital in the Parauapebas in northeastern Brazil's Para state after being shot Saturday in his home. Five men wearing helmets reportedly arrived on motorcycles and burst into the hospital, overpowering security guards and executing Pereira, United Press International reported.
While authorities had not yet established a conclusive motive for the deadly attack, the MST laid the blame on government officials for not providing sufficient protection to the wounded man. Pereira joined the MST in 1996, according to BBC News, and had been an active member in its social movement to redistribute agricultural land for the benefit of low-income laborers. Pereira had reportedly not been directly involved with the group since 2015, but MST said the state had failed to shield him and others from a growing wave of violence against activists in the country.
"It is with immense sadness that we mourn his death and give solidarity to his wife, children and all his family in this moment of pain and indignation," MST said in a statement published by UPI. "The MST does not know the motives for the murder. As a struggle for life, we repudiate all forms of violence against men and women. This is another murder of workers in the state of Pará, where the government is guilty of its incompetence in taking care of the security of the population."
The MST went on to criticize the "high rate of impunity that has become commonplace" and the proliferation of "criminal militia groups" in the country. An estimated 61 land rights activists were murdered in Brazil last year, the highest number since 2003, according to Brazil's Pastoral Land Commission figures published by TeleSur. Land rights activists have frequently clashed with wealthy landowners and mercenaries in Brazil, where 1 percent of the population owned nearly half the land according to a 2016 study from the University of Windsor in Canada cited by The Guardian. Brazil had the 14th-highest homicide rate in the world, according to 2014 figures by the United Nations Office on Drugs and Crimes cited by Public Radio International.