Violence In Mexico Leaves So Many People Dead That Morgue Workers Go On Strike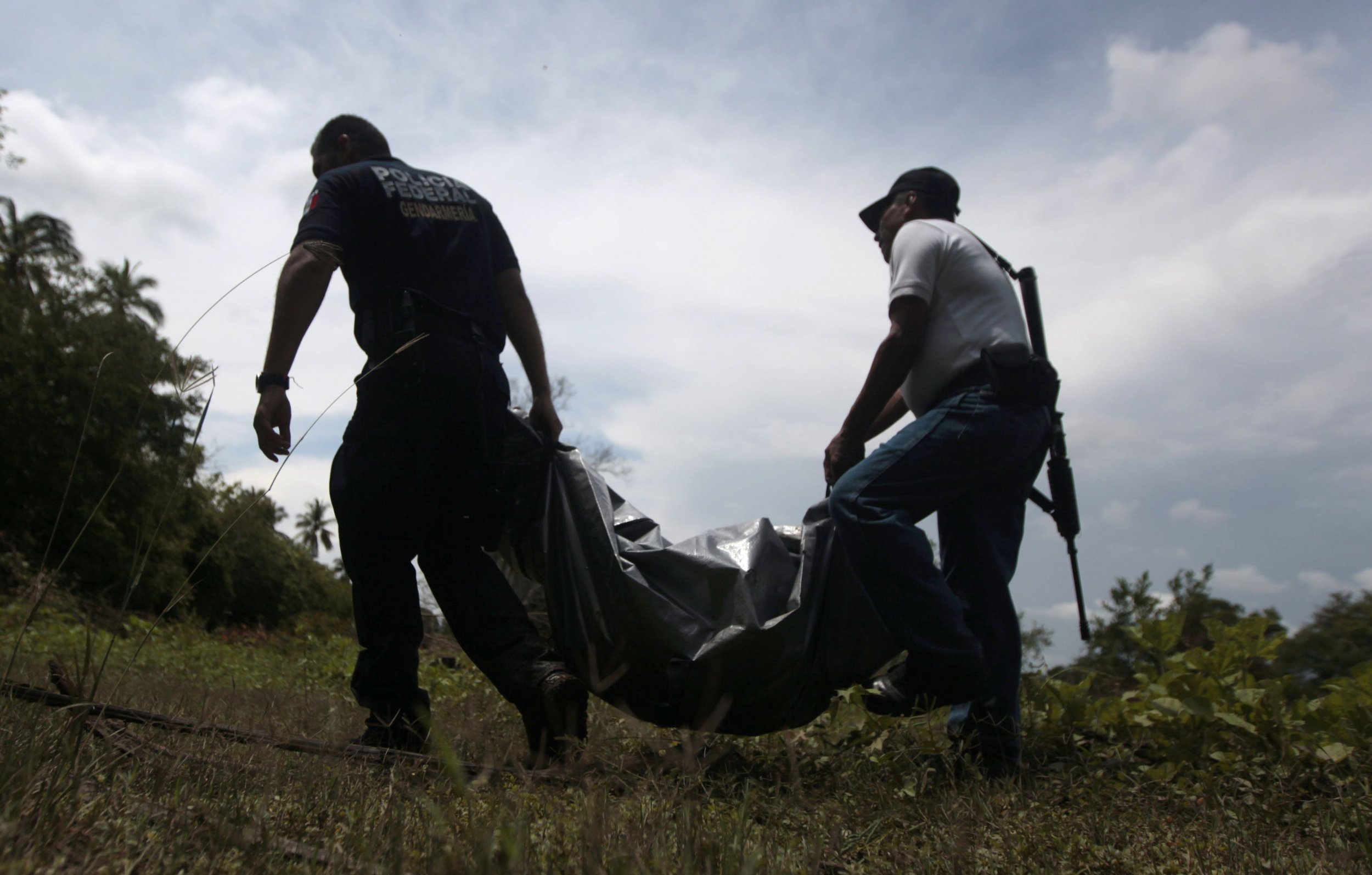 Violence in one state in Mexico has become so bad that morgue workers have gone on strike over the number of dead bodies that are piling up.
Morgue workers in Guerrero state walked out of work on Tuesday over the stench of the decomposing bodies, which have arrived at the morgues in numbers so large they can't be accommodated by staff or space, The Guardian reported.
Indeed, morgues in Guerrero are reportedly receiving between eight and 10 bodies per day as a result of drug violence that is thought to be responsible for the 1,919 homicides reported in the state in 2017.
One state employee, Laura Reyna Benjamín, told Mexico's Televisa the smell of the bodies was making workers sick.
"Lots of nausea. Lots of nausea," she said. "It makes you not want to eat because the stench really sticks with you."
At least 60 workers in the prosecutor's office in state capital Chilpancingo refused to work on Tuesday because of the smell, forcing the office to shut down.
Local media reported that at least 500 bodies were being stored in the morgue in Chilpancingo, in a space that is not intended to hold that many corpses.
"Workers in the prosecutor's office will take the necessary precautions so that the situation that occurred today, in which the odor (from the corpses) arrived at the office and caused the workers to stop work, doesn't happen again," the state government said in a statement seen by Reuters.
The violence in Guerrero is largely attributed to the drug cartels operating in the state, where opium poppies are grown, with issues arising from attempts by cartels to control the crops as well as lay claim to drug trafficking routes in the area.
However, a Catholic priest in Guerrero told The Guardian the problems faced by the morgues are by no means confined to the state.
"This problem isn't exclusive to Guerrero. It's national," Father Mario Campos told the newspaper.
"Our society has been battered by the narcos and our institutions are not responding or doing their jobs," he added.