National security adviser John Bolton cited "violence porn" as a possible reason people were so "fascinated" with whether he listened to the audio tapes of the brutal murder of Washington Post journalist Jamal Khashoggi.
"They've been listened to by people who are experts in the language, in the environment and the obvious facts of what were going on there," Bolton said at The Wall Street Journal CEO Council, a two-day event in Washington, D.C. "I don't know if it's violence porn or what that they're interested in."
U.S. intelligence officials obtained audio recordings of the torture and murder of Khashoggi on October 2 in the Saudi Consulate in Istanbul. Multiple outlets have reported that a classified CIA assessment confirmed that Crown Prince Mohammed bin Salman ordered the murder of the journalist, an outspoken critic of the Saudi regime.
CIA Director Gina Haspel, whose absence from last week's Senate briefing with Secretary of State Mike Pompeo and Defense Secretary James Mattis angered both Democrats and Republicans, is set to privately brief leaders of the Senate Foreign Relations and Armed Services Committees Tuesday morning.
Bolton, in a surprising dismissal of the tape during a news conference last week, said there was no use in listening to the tapes because he did not speak Arabic.
"Why do you think I should? What do you think I'll learn from it?" Bolton told the reporter who asked him whether he had listened to the tapes. "I can read a transcript, too. I'm trying to make a point to everyone that says why don't you listen to the tape. Unless you speak Arabic, what are you going to get from it?"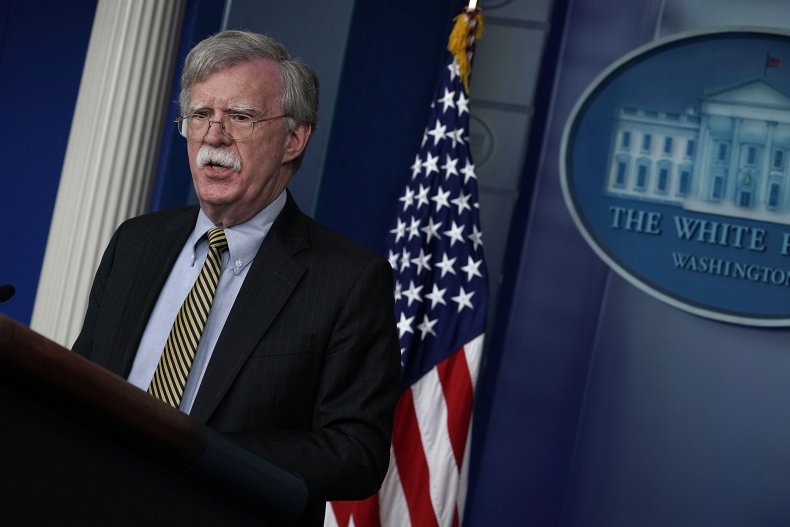 Bolton added on Tuesday that in "all the years I've been in government, in all the intercepts I have relied on from the intelligence people to help policymakers," he's only listened to one tape.
"The idea that policymakers are going to sit around and listen to that," Bolton said of the Khashoggi tape. "That's what we have intelligence analysts for."
The Saudi government has given conflicting reports of the journalist's death, changing its story multiple times as more media and Turkish intelligence reports suggested the killing was ordered at the highest level of government. President Donald Trump dismissed that notion, saying both King Salman and the crown prince "vigorously deny any knowledge of the planning or execution" of Khashoggi's killing.
"Our intelligence agencies continue to assess all information, but it could very well be that the Crown Prince had knowledge of this tragic event—maybe he did and maybe he didn't!" Trump said in a November 20 statement. "This is about 'America first.' They're paying us $400 billion-plus to purchase and invest in our country. I'm not going to destroy the world economy, and I'm not going to destroy the economy for our country by being foolish with Saudi Arabia."
In a rebuke to Trump's comments, Senators voted 63-37 last week to advance a measure that would withdraw U.S. support for the Saudi-led war in Yemen.
Echoing those remarks, Bolton said the U.S.-Saudi relationship "is ultimately what's most important."
GOP Senate Majority Leader Mitch McConnell took a harder line Monday evening at The Wall Street Journal event, saying the U.S. was "looking for an appropriate response that doesn't completely fracture our relationship" with Saudi Arabia.
"No response is certainly not appropriate," McConnell said. "Looking the other way is not appropriate."