Violence Toward Cops Skyrocketed in 2016 And Whites Are Mostly Responsible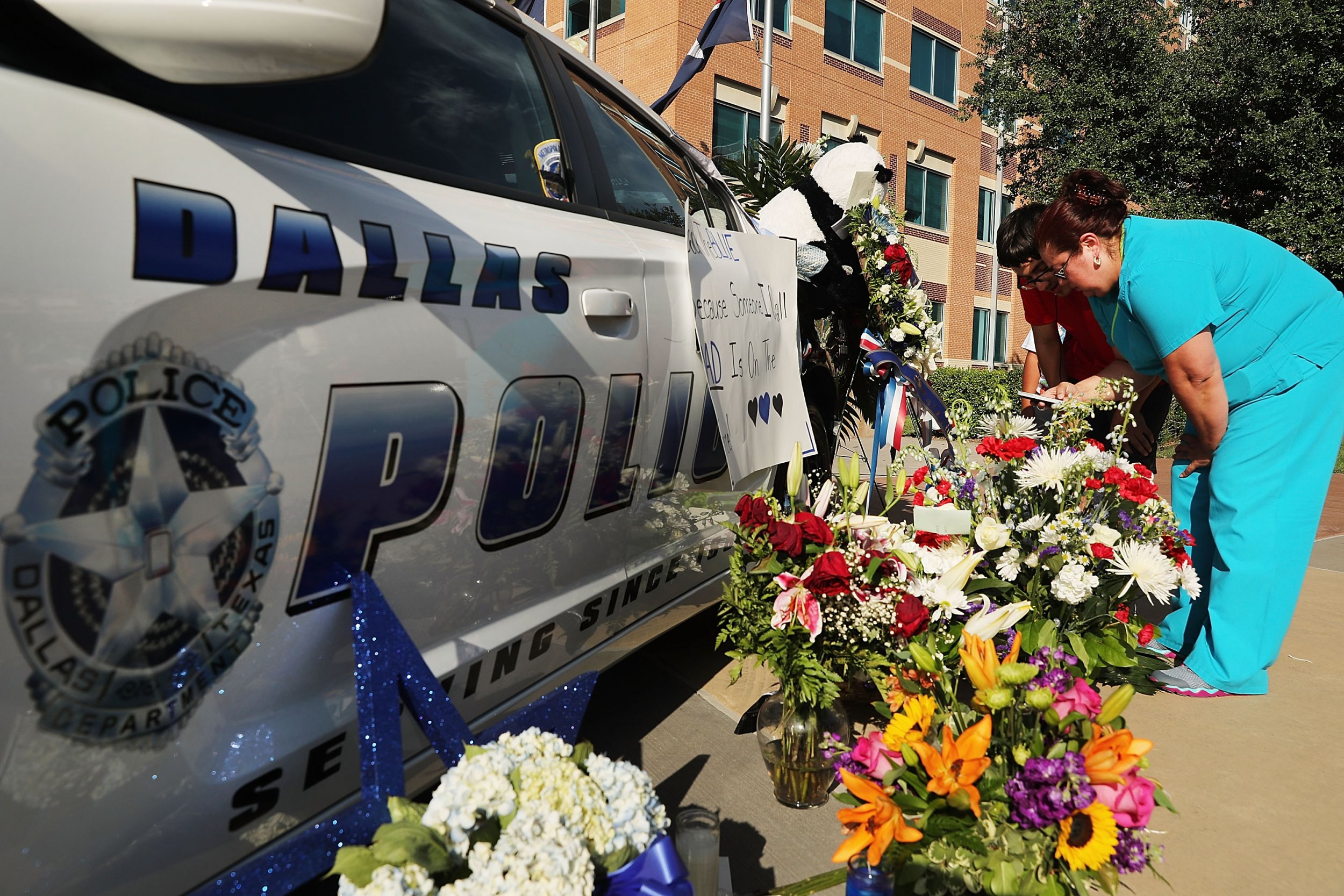 More cops were killed in the line of duty last year than in any year since 2011, leading many, including some in the FBI, to falsely connect the increase in violence with the rise of the Black Lives Matter movement.
Earlier this month, the FBI declared that "black identity extremists" are a violent threat to officers, but data released by the Bureau on Monday shows white people are actually much more of a threat to cops.
Sixty-six officers were killed, either by being shot or run down intentionally, in 2016, but out of 59 cop-killing suspects only 15 were black.
Critics slammed the "divisive" narrative of police bias as leading to blame ending up in the wrong place.
"Whether it's 'whatever lives matter,' all lives actually matter," said Jeff O'Dell, Police Chief in Kissimmee, Florida, who lost two cops earlier this year in a shooting. "Officers aren't expendable. I hope we can find a way to mend these divisive issues, which stem from false narratives about officers being more aggressive based on race."
But race is a factor. The Black Lives Matter movement has become a force due to a number of police shootings of unarmed black men. One high-profile shooting last year, when five officers were killed in Dallas during a Black Lives Matter rally in July, which was motivated by hatred of white people and police officers.
But the data suggest such incidents are not the norm. Instead, the FBI report shows isolated killings were the larger problem. And the number of officers killed was drastically higher in southern states that are known for their support for gun rights, such as Florida, Louisiana and Texas, which had the highest number out of any state with 52 officers slain since 2007.
Experts said more police are being killed because of the increase in the number of guns on the streets and heightening distrust with officers. The number of those slain on duty is the highest since 2011 when 72 officers were killed. There have been 509 officers slain since 2007.
The report also found most of those killed were veteran law-enforcement officers, with an average of 13 years of experience. The average age of an officer who was killed was 40, the FBI found.
"These numbers are as shocking as they are unacceptable," Attorney General Jeff Sessions said in a statement. "Our law enforcement deserves the support of the people they serve."
In 2016, more than 57,000 officers were assaulted while working, which is about 157 officers per day.
O'Dell said better community policing and open-mindedness can help stop the carnage.
"There is no chance of influencing someone's behavior without building a relationship," he said. "The violence keeps getting worse in the world, but having a side and not being open to listening is not the way to cure this problem. We have to listen."