Violent Crime Rate Inched Up in 2015 But Still Far Off Peak Levels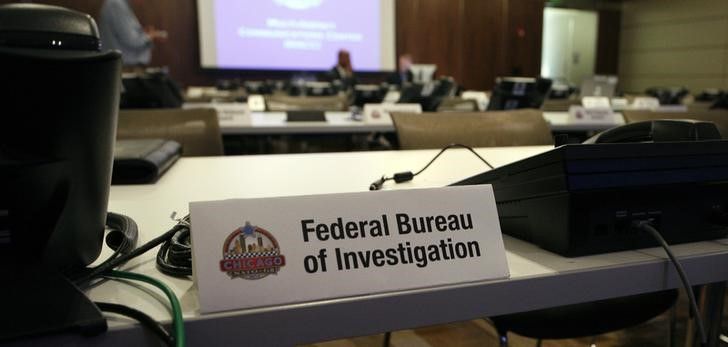 Violent crime in the United States increased in 2015 but remained far below peak levels of the 1990s, the Federal Bureau of Investigation said on Monday as presidential candidates Hillary Clinton and Donald Trump prepared for a debate that is likely to focus on public safety.
While murder, rape and assault remained far below the peak levels of the 1990s, last year's increase in the violent crime rate could provide fodder for Trump, a Republican who has portrayed himself as a "law and order" candidate willing to support aggressive policing tactics. Clinton, a Democrat, has said many of his crime-fighting proposals amount to unconstitutional attacks on American freedoms.
The FBI report could "be turned into political football," said Harvard Law School research fellow Robert Smith.
At 372.6 incidents per 100,000 people, the 2015 violent-crime rate is higher than the 2014 rate of 361.6 but still well below the 1996 level of 636.6. The increase was most pronounced in big cities, the report found.
On the campaign trail, Trump frequently points to rising crime rates as a reason to support "stop-and-frisk" tactics and other police methods that critics say unfairly target minorities.
Clinton has pushed for stricter gun control to help curb violence and has called for national guidelines on the use of force by police officers.
In 2015, there were an estimated 15,696 murders in the United States, compared with an estimated 14,164 the prior year, according to the report. Last year's crime rate was still lower than in 2012 and earlier years, the FBI found.
Crime was highest in the southern United States, the report found. At 45.9 per 100,000 people, the murder and manslaughter rate in the region was more than twice as high as in the West, the Midwest and the Northeast, according to the FBI. Rates of rape, assault and property crime were dramatically higher as well.
FBI Director James Comey warned last year that violent crime in the United States might rise because increased scrutiny of policing tactics had created a "chill wind" that discouraged officers from using aggressive tactics.
The rise in crime has been concentrated in big cities' segregated and impoverished neighborhoods. Experts said crime there can best be fought through better community policing and alternatives to incarceration for nonviolent crime.
"We're just beginning to see a shift in mentality in law enforcement from a warrior mentality... to a guardian mentality," Carter Stewart, a former prosecutor for the Southern District of Ohio, said on the teleconference. "I don't want us as a country to go backwards."
In Chicago, 54 more people were murdered in 2015 than in the previous year, a 13 percent jump in the city's murder rate, according to an April study by New York University's Brennan Center for Justice.