'Violent' ICE Detainee Escapes Custody At JFK and Flees in a Taxi
An Immigration and Customs Enforcement (ICE) detainee with previous charges of weapons-related offenses managed to escape custody on Tuesday at John F. Kennedy International airport, officials have said.
Described as a "violent deportee," the man, whose name has yet to be released, escaped officers and got into a yellow taxi cab before fleeing the airport, Port Authority police told WNBC-TV.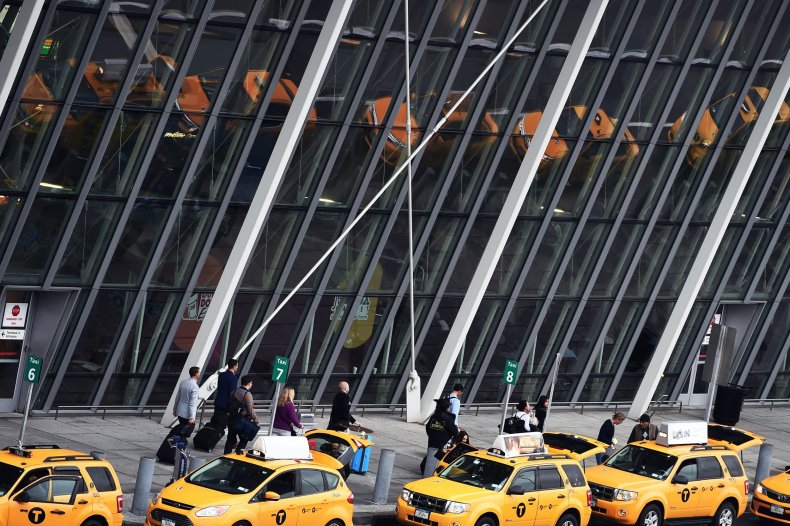 The detainee was being transported in Terminal 4 from one flight to another when officials took off his handcuffs. That's when the detainee managed to escape, police said.
Officials said security cameras captured him getting into the taxi, but he has not been spotted since.
The man has been described as being 6 feet, 3 inches tall, 190 pounds. He was last seen wearing either a black or purple shirt, jeans and a pair of sneakers.
A spokeswoman for ICE declined to comment and Port Authority Police did not respond to a request for comment.