Man Reunited With 310-Year-Old Violin After It Was Left on a Train
Stephen Morris could breathe a sigh of relief after he was reunited with his 310-year-old violin on Friday night, BBC reported.
The musician had left the violin on a train in London, which is valued at £250,000 (over $323,000 in American dollars). After making arrangements with a man suspected of taking the violin off the train, the violin was returned in a car park.
BBC reported that the instrument had gone missing on October 22 and published an image from video footage of a man whom authorities wanted to speak with.
The violin was gone as Morris was set to lead the Royal Philharmonic Concert for two Andrea Boccelli concerts. A working, professional musician, Morris has recorded music with Stevie Wonder and David Bowie. He's also played on numerous film scores, including The Lord of the Rings movies.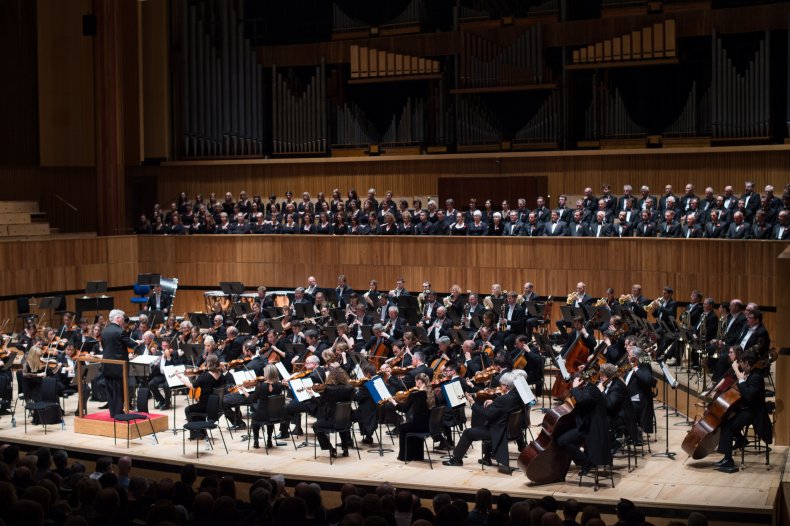 The instrument was crafted in 1709 by David Tecchler, and is one of the few ever created. Morris told the BBC that the violin was "a piece of history."
"I was really only its custodian-one of many people who have played it," he said, "and I had hoped to pass it on to another violinist eventually."
Morris was contacted via Twitter with a message that read: "I recognize the person in the picture. I think it might be somebody I know-I'd like to be of help. I know what it's like to leave valuables on a train." It was reported that the person who reached out to Morris may have been the one who allegedly took the instrument.
The Friday evening hand-off took place in a supermarket parking lot, with plain-clothes police on hand to supervise the exchange. The man, who identified himself as "Gene," was "very apologetic" to Morris. No charges were pressed, as the violin was returned tuned and unscathed. A detective involved in the case described the hand-off as "gentlemanly."
At the time, Morris compared the experience of not playing his violin to "having my arm cut off."
"The way my instrument responds is like having a limb-your hand and brain know exactly where to go when playing." Upon the return, he decided a beer would be a necessary celebration, adding: "I haven't had a great deal of sleep, since it went missing." Even after it was done, he told the BBC: "I feel a bit battered and bruised."
Morris has since made his profile picture on Twitter a photo of him celebrating with his returned violin.