Viral Alleged Voter Fraud Witness Compared to Victoria Jackson 'SNL' Skit
An alleged voter fraud witness has gone viral, prompting comparisons to former Saturday Night Live comedian Victoria Jackson.
Donald Trump's legal team is doing everything to try to keep the president in the White House and a number of witnesses have come forward to back the claims of election fraud.
One such star witness is Melissa Carone, who was seen being shushed by Rudy Giuliani in a clip that has already been viewed millions of times.
The witnesses were presenting testimony to the Michigan House Oversight Committee. Presiden-elect Joe Biden won the state and Trump's campaign has sought to challenge the results.
Carone, a contracted IT worker who was responsible for fixing malfunctioning vote-counting machines at Michigan's TCF Center, clashed with Republican state Representative Steve Johnson at the hearing.
She claimed that voting machines were getting jammed and that poll workers were putting votes through the machines "thousands of times." When told that she should be testifying under oath, she argued that she had signed an affidavit.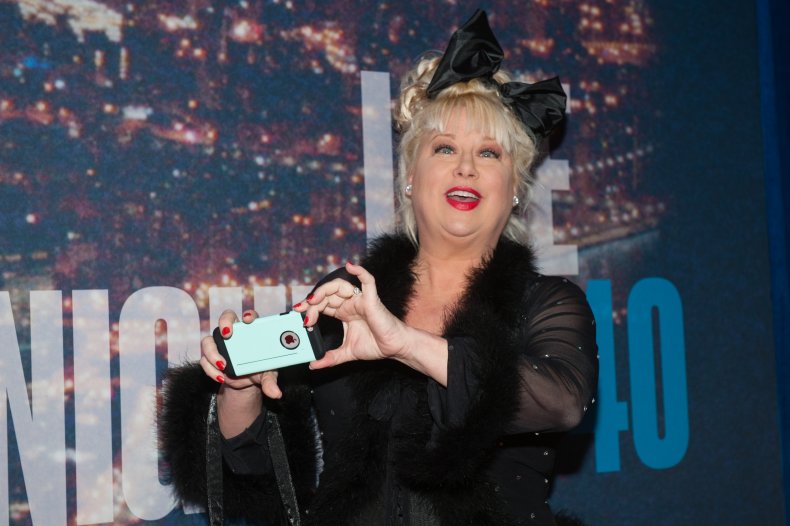 Carone defended the affidavit and her claims before the Oversight Committee.
"I am a mother, I have two children, I have two degrees. I don't know any woman in the world that would write an affidavit under oath just to write it. You can go to prison for this," Carone said at one point.
"I know for a fact that there was illegal activity going on there," she said, claiming there were "pictures" of boxes as they were being carried out of the warehouse.
Carone's confrontation with Rep. Johnson, all while being shushed by Giuliani has drawn comparisons to Saturday Night Live—with Carone reminding people of cast member Victoria Jackson.
"Glad to see that Victoria Jackson has been keeping busy lately," one person tweeted.
While another added: "On fire? More like a flame out, I'd say. He brought a drunk Victoria Jackson look-a-like as a witness."
Another person tweeted: "She's got a real Victoria Jackson vibe going. The hair, the voice, the loopiness."
"Victoria Jackson is Alive and Well In Michigan," another tweet reads.
While another remarked: "oh my God this is a Saturday Night Live skit starring Victoria Jackson come to life."
Last month, Carone claimed ballots were being smuggled inside food trucks, before a Wayne County judge ruled that her allegations "simply are not credible."
There has been no evidence of widespread voter fraud in the 2020 election.