How a Viral App Store Game Launched a Young Entrepreneur's Career
The world of computers and technology has always fascinated me. An uneventful week during spring break of my sophomore year in high school found me launching my first iOS game called "Flappy Yeet," a funny version of the "Flappy Bird" game I taught myself to build after watching a few YouTube tutorials. I built the game solely to expand my horizons and learn more about app development. The game, however, ended up going viral, and within its first two weeks, reached the Top 25 chart in the App Store and number 3 in the games category. What began as a hobby had quickly transformed into a social media trend, exceeding any and all expectations I had when it launched.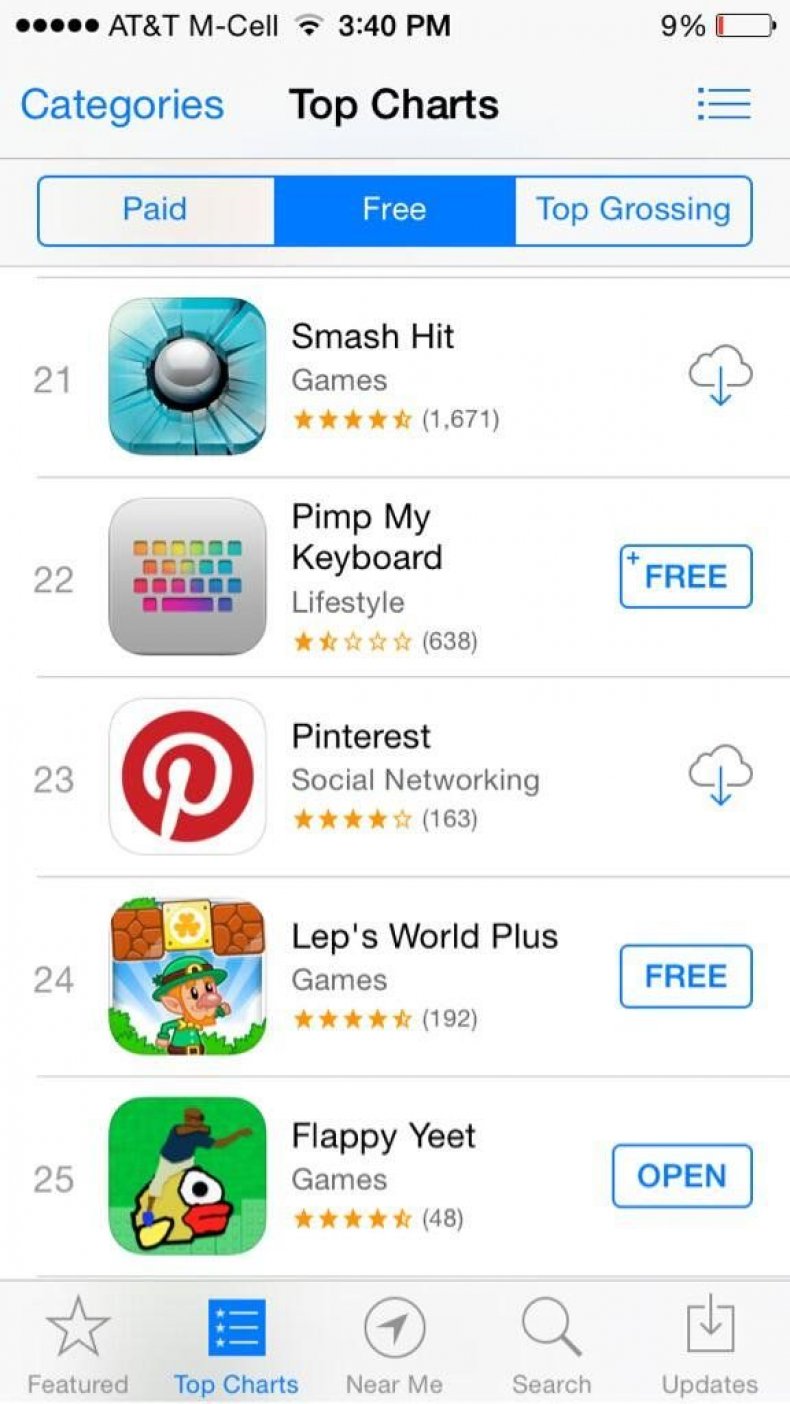 The overnight success of this application fascinated me, and to add further to this newfound interest, several people and companies began reaching out to me in search of someone capable of developing their applications. On the back of a viral hit, and a flurry of potential clients and partners, I founded my first company, Linker Logic Technologies, a software development firm that helps startups and enterprises bring their ideas to reality. It was at this point that I knew that I wanted to lead an entrepreneurial life and use this extraordinary opportunity to further pursue my passion for technology. Over the last five years, Linker Logic has expanded to a team of over 35 employees, three office spaces, and has expanded to provide a host of services to our clients that take their ventures from ideas to reality. Our four core services include strategic consulting, UI/UX design, hardware and software development, and scale/maintenance. We help our clients with strategic 'Gen Z' consulting for their idea, designing a hands-on prototype, developing their full product, and then help them maintain and scale their application once it has been taken to market.
After helping various startups launch and scale their apps for the past five years, I became increasingly interested in starting one of my own. Focused on a relatable and solvable problem that almost every person in the developed world faces on a daily basis, I founded VADE, a parking startup that aims to bring real time parking solutions to companies, governments, and consumers around the globe. After spending nearly 20 minutes every day trying to find a parking spot, I wanted to find an easier way for me to know the parking situation before heading to my office. That's when I looked into parking statistics and found out that parking was an issue in cities all over the United States.
Just one year ago, alongside my two partners, Matty Schaefer and Christian Burke, I launched the venture. Skip to the present and we have developed custom IoT cameras that are able to identify real-time parking availability through proprietary computer vision software. This technology can help maximize efficiency for customers and companies looking for or providing parking spots. We currently have a few strategic partnerships to pilot test our technology for enforcement and parking apps, and this past week, we were able to successfully set up our cameras in Radnor, Pennsylvania for our first pilot test since the founding of the company. Over the next few weeks, we hope to secure a round of seed funding to expand VADE into three to five cities and provide real-time parking data across various markets. Down the road, we'd love to provide our technology to smart cities all around the world and help parking become much more efficient for citizens.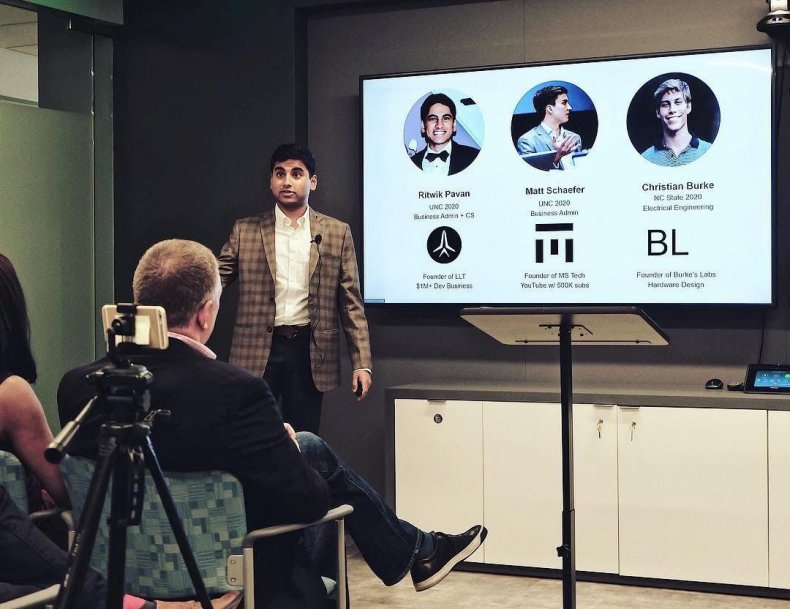 I didn't always want to follow the entrepreneurial path. Although I dabbled in small entrepreneurial ventures growing up, I had initially wanted to become a neurosurgeon to help find a treatment for my oldest cousin's mental disability. After interning for various doctors and being part of a medical program in my high school, I realized that I didn't want to go into the medical field and spend 10-12 years in school. That's when I decided to continue down the entrepreneurial path.
One of my goals over the last three years in college has been to expand the entrepreneurial mindset in students around the United States and use my early experiences and foothold in the market to help other student entrepreneurs succeed where they might not otherwise. The climate is changing in the world of entrepreneurship, with non-traditional paths becoming something of a viral movement, and I have made it my goal to prove to everyone who will listen that if you are passionate and hard-working in your business, your education, and your social life, that success will follow you no matter what you decide to launch, create, or pursue.
After becoming an Adams apprentice this past year, I've been able to meet several successful entrepreneurs in the Chapel Hill area and also partake in MBA classes with excellent professors like Ted Zoller, the director of UNC's Entrepreneurship Center, learning and improving through their stories and expertise, but also teaching from my own experience. To all young entrepreneurs, I'd like to say: No matter how far you have come, or how far you have to go, there is always more to learn, and always someone willing to share their experiences. Take advantage of the opportunities that come your way, no matter how small or insignificant they may seem, because it only takes one to send you on your way down the path of success.
Ritwik Pavan is a junior at the University of North Carolina at Chapel Hill and the CEO and founder of Linker Logic Technologies, Inc. and VADE Group, Inc. He is a Computer Science major with a Business minor.