Viral Chick-fil-A Rap Video Earns Markelle Fultz's Approval, Which Is What Truly Matters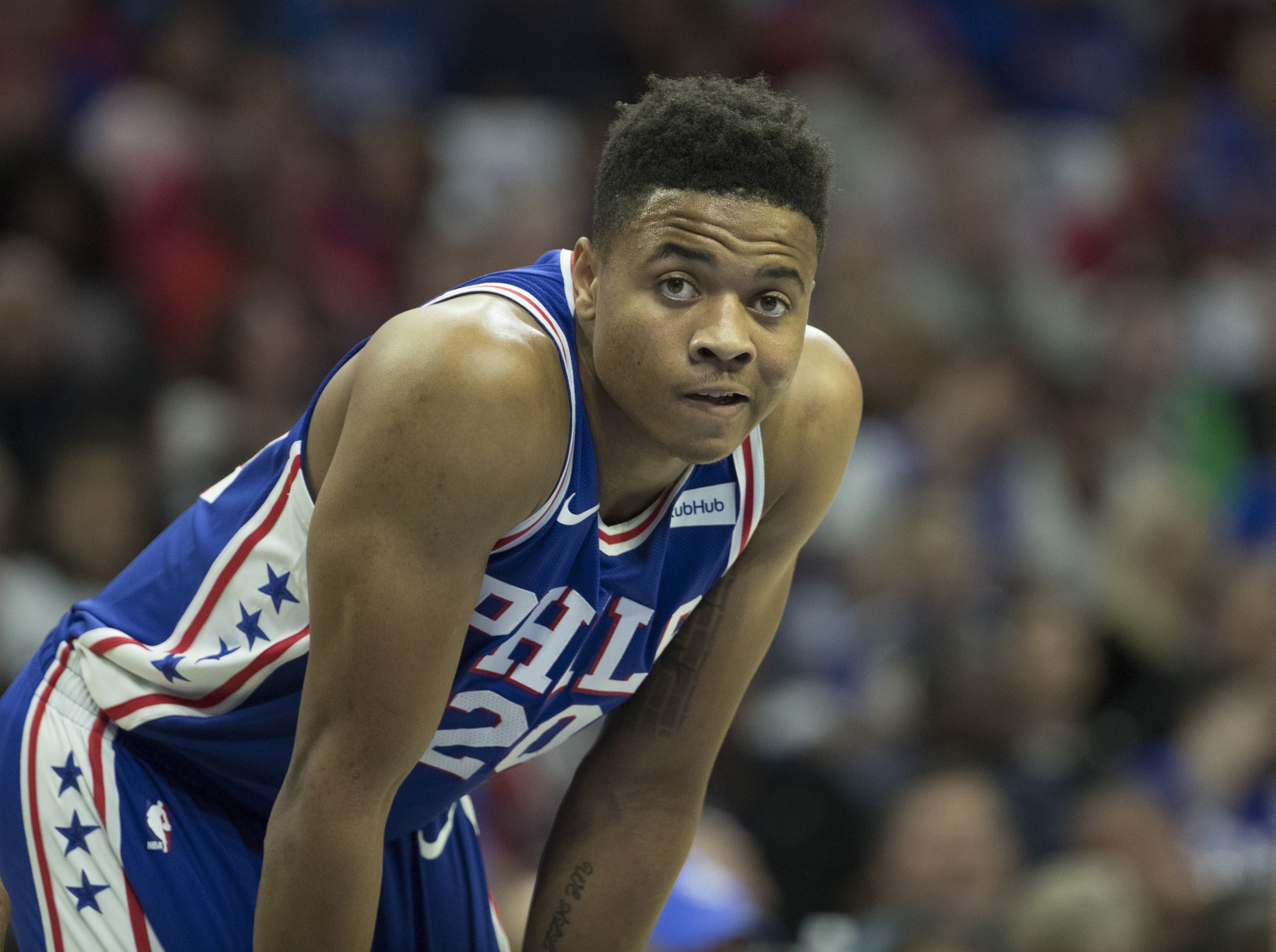 Few fast food joints inspire fandom quite like Chick-fil-A, the chain known for its fried chicken sandwiches, waffle fries and Christian roots. As proof: a video playing off those facts went viral this week, garnering more than 40,000 retweets.
The clip features comedian Jaron Myers performing a Weird Al-ish song titled "It Is My Pleasure To Serve You." It's funny in a corny way and plays heavily off the Christian values of Chick-fil-A, which is closed Sundays. For instance, Myers, decked out in a Chick-fil-A uniform, raps at one one point, "You don't have to pray for your food/ Had a Bible study in the back/ We already prayed for you/PRE-BLESSED."
It's a clever, short video with a surprisingly catchy rap about a massively popular restaurant. And that is a sure-fire recipe for virality.
On Monday, the video apparently reached Philadelphia 76ers rookie Markelle Fultz, about as massive a Chick-fil-A fan imaginable. Fultz famously declared his love for the chain in a Player's Tribune article introducing himself to Philadelphians after the Sixers selected him with the first pick in last year's draft. He went to thr 76ers after the team made a trade with the Boston Celtics, and in his article Fultz wrote about learning he'd head to Philly and not Boston.
"I was like, "O.K., cool. Do they have Chick-fil-A there?" he wrote. "A crispy chicken sandwich for breakfast. It's kind of like my good luck charm. Keith never got back to me about that important question. So I found out for myself. I googled it immediately. ... Philly does have Chick-fil-A. It has six, actually. ... Seven if you count the one at the airport. Boston has zero Chick-fil-As, for what it's worth."
It was a pretty hilarious aside. This 19-year-old kid has locked down millions in earnings by securing his spot in the NBA but made sure to bring up Chick-fil-A while throwing a dig at the team that passed him over.
So it's a major endorsement for Myers that Fultz quote-tweeted the video of his rap with four flame emoji. The rookie guard, meanwhile, continues to recover from a shoulder injury, the Sixers announcing Monday he would be out for two to three more weeks.