Viral Clip of Miss Teen Washington USA Saying Slur Causes Criticism Online
People are heavily scrutinizing the newly crowned Miss Teen Washington Kate Dixon after a viral TikTok video showed her saying a racial slur and lip-syncing to inappropriate TikTok sounds.
In a video that received more than 8.5 million views, TikTok user @juliuspleazerfanaccount showed footage of Dixon, who could be heard saying "gang s**t n-word" and laughing with some people in a vehicle.
Another clip showed Dixon and a friend lip-syncing to a popular TikTok sound saying, "I'm Amber. I only love men when they have money and big c**ks."
Additional footage obtained by Fox13 Seattle showed Dixon lip-syncing to another popular TikTok audio about doing cocaine and bullying.
This is not the first time a pageant winner has faced controversy after racist slurs resurfaced. In 2016, Miss Teen USA was publicly criticized after racist tweets from 2013 resurfaced just hours after she was crowned.
Karlie Haye, an 18-year-old Texas native, said she was "ashamed" and "embarrassed" and that she is not the same 15-year-old girl who used that language. She said the tweets were a "careless mistake" and that she wanted to turn the situation into something positive.
The Miss Universe Organization released a statement saying that Haye has learned from the mistake and that they were committed to "supporting her continued growth."
Dixon, who was crowned Miss Teen Washington over the weekend, told Fox13 Seattle that the video of her saying a racial slur was from three years ago when she was in the car with upperclassmen.
She told Fox13 that the upperclassmen pressured her into saying the slur and she claimed she did not know she was being recorded. Dixon said the students told her she had "a free pass" and that it would "be funny."
A week after the video was taken, Dixon said it was posted to social media. She said she apologized publicly at school but said she was "bullied and received death threats."
Dixon told Fox13 that she hoped to deal with the controversy head-on and use her platform as a way to spread positivity.
"Honestly having gone through this experience, I feel like you don't realize the true meaning of how something can affect you that's posted online until you're caught in a situation like mine," Dixon said. "Where something negative from your past, because it being on social media, comes to resurface again. I think most of all that if they feel offended by this that I am very deeply sorry, that I have learned my lesson and I have not used that word to this day. I have not used that word."
Although Dixon apologized, more than 21,900 users commented on the viral TikTok that resurfaced the video, with many users calling for Dixon to have her crown taken away.
"Literally take her crown back," one user commented.
"As a former pagent [sic] girl...her crown should be given to the first runner up," a user wrote.
"That title needs to be ripped away from her," another comment read. "You have a standard you have to uphold and that's very clear in your application."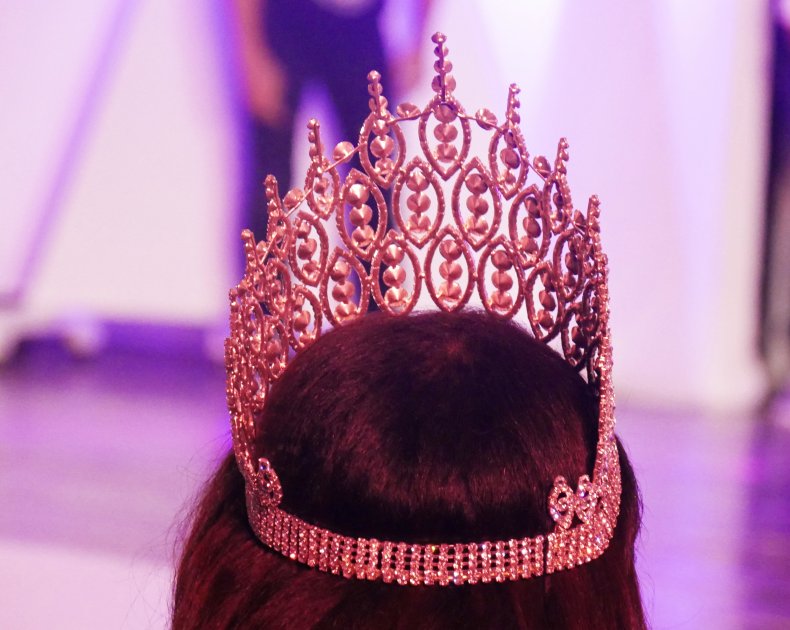 But many other comments defended Dixon and said that people were just looking for something to get mad about.
"What's scary to me is people commenting 'you're acting like you haven't said it at all in your life,'" one user wrote. "You're right I haven't. But I know you have now."
Pageants Northwest, the agency responsible for four states in the Miss USA and Miss Teen USA organizations, told Fox13 that the organization became aware of the video in October 2020.
A spokesperson for Pageants Northwest said they spoke with Dixon and her family and decided whether or not to accept her application. In the end, the organization decided to accept her application.
"What she did was absolutely unacceptable," Executive Producer of Pageants Northwest Maureen Francisco said. "But as I shared with you—if our organization is designed to be the best version of yourself and if somebody admits fault to it, has apologized and says 'hey, I want to work on being the best version of myself, and that's why I want to be part of your community,' how do you turn your back away?"