Viral Clip Shows RV Owner Spending Almost $1K in Gas as Prices Soar
Over the past few days, gas prices have risen to shocking levels as the war continues in Ukraine. Though gas prices have been increasing for a year, Newsweek reported, the recent spike comes as various Western countries weigh sanctions on Russian oil.
One family is seeing just how expensive the cost of rising gas can be as the owners of a recreational vehicle (RV). User @riley.14_ posted a video to TikTok over the weekend of her father filling up their family's RV. The video, which has now been viewed over 9 million times, showed the numbers on the gas pump go up and up as it fills the 220-gallon tank.
At the end of the video, @riley.14_ revealed that the final bill was a whopping $944.85 for 170.889 gallons of gas—meaning each gallon of gas cost the family about $5.52.
It is not made clear in the video what kind of gas they used to fill the vehicle.
According to the American Automobile Association (AAA), the national average on Monday for gas was $4.325 a gallon, with the highest average price being reported on Friday at $4.331 a gallon for regular unleaded. The states being hit the hardest are mostly on the west coast, though Illinois, Connecticut, Alaska and Hawaii are also among the worst-hit states.
At the start of the video, @riley.14_ wrote "you think filling up your car is bad...guess how much it cost to fill up our RV" in text placed over the footage.
Commenters expressed their shock at the final price of the family's trip to the gas station with some interpreting the video as a complaint.
"You can afford the massive RV then you can afford the gas. You'll be fine lol," one commenter wrote.
"I mean respectfully you decided to drive a yacht on wheels," said another.
TikToker @riley.14_ took the time to respond to this category of comments by giving more context in the form of pinned comments.
"[L]adies and gentlemen...chill. it's just a tiktok. no one's complaining. I asked my dad to take a video of him filling up the tank cuz I thought it would blow up," she wrote.
"[Y]es there is always something worse going on that you can put into perspective. [Y]ou're allowed to not like paying for something expensive," @riley.14_ continued. "[A]nd no one said it can't be afforded or that you should feel bad for us. We chose to travel in the bus & knew it had other expenses!!"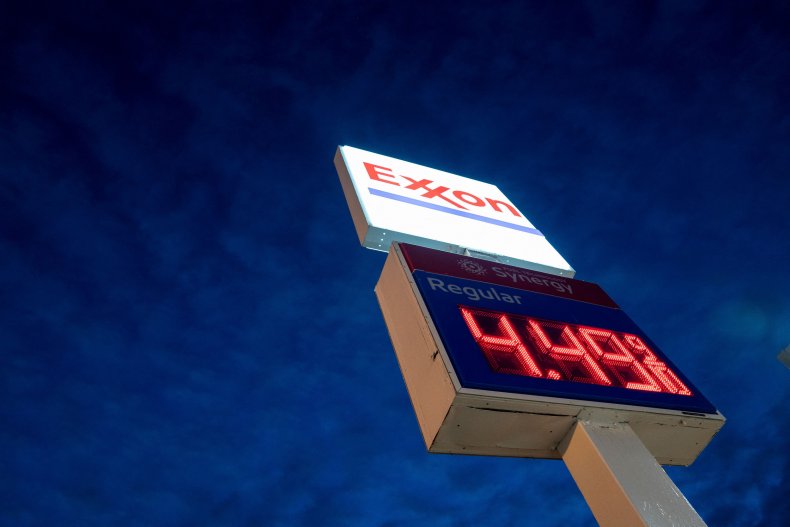 In the comment section, she also explained that the tank holds a total of 220 gallons which lasts 1,000 miles. A fill-up, she said, usually costs between $400-$600.
Other commenters supported the family saying they were just making a video and that nothing else was implied.
"Just so ya'll know, just because he can afford and [sic] RV doesn't mean he doesn't want to spend close to 1k in gas," one commenter wrote.
Though another commenter choose to take a more comedic approach: "He just put my net worth in his gas tank."
Newsweek reached out to @riley.14_ for comment.