Viral Heroin Overdose Photo of Mother Unconscious in Car Helped Her Get Sober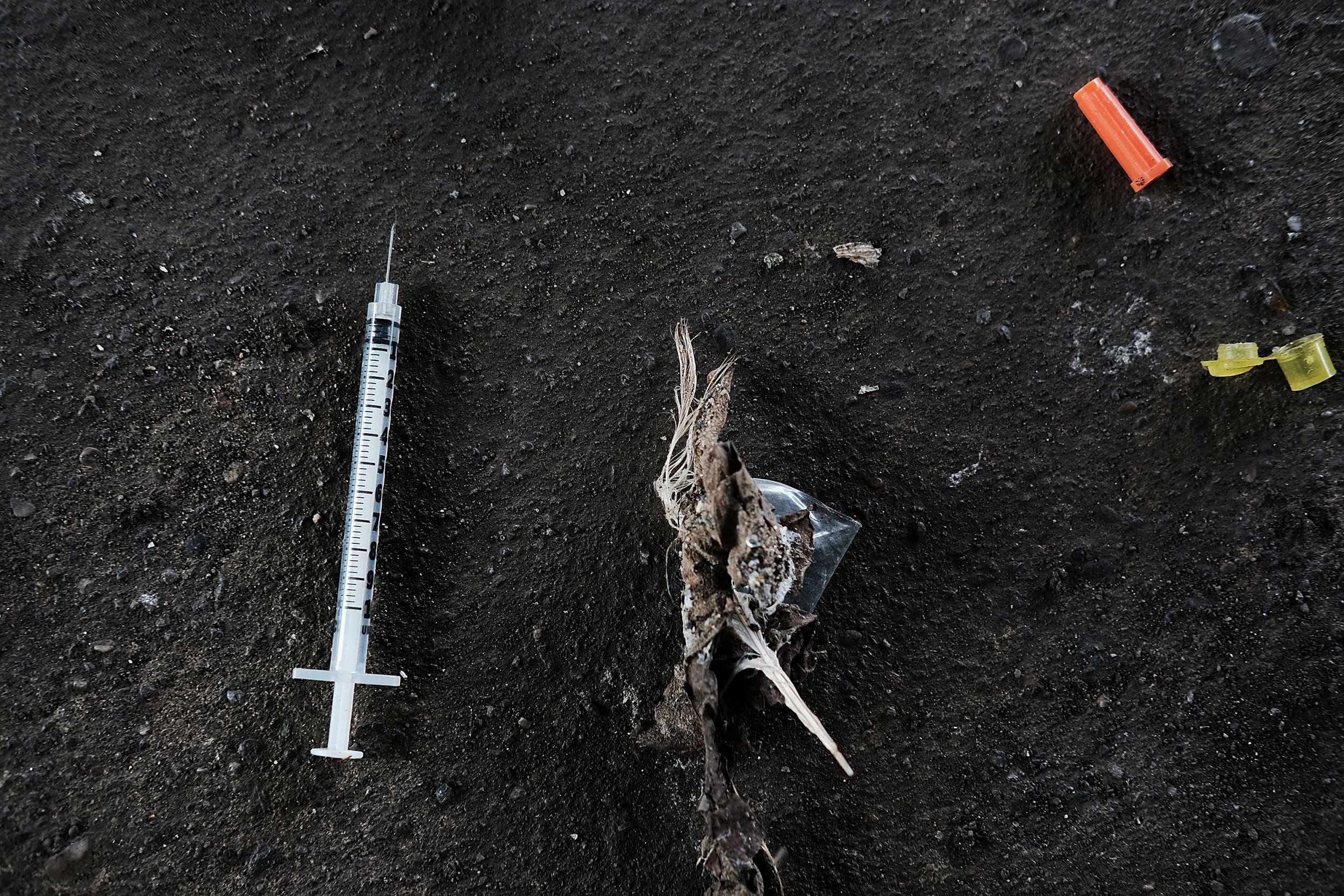 About a year ago, Erika Hurt was addicted to heroin. Although her name may not sound familiar, many will recognize a picture of the young woman. Last year, Hurt was photographed while she was passed out in the driver's seat of her car, with a needle in her hand. The image went viral after it was shared by an Indiana police department.
"I was sitting in jail viewing the picture on all the news stations on TV and was just shocked, humiliated. I had no words," Hurt told WTHR. "I was so embarrassed and hurt. I was miserable."
Although the photo took an emotional toll on her at the time, she now credits it with helping her get clean. On Sunday, the 26-year-old took to Facebook to repost the photo, along with a message discussing her sobriety.
"I've decided to repost the picture simply because it displays exactly what heroin addiction is," she wrote. "Also because I do not want to ever forget where the road of addiction has taken me. Little did I know that day, my life was about to change, drastically. Today, I am able to focus on the good that came from that picture."
"Today, I am a mother to my son, again," she added, mentioning it was her child who was crying in the backseat of the car when the photo was captured. He was 10 months old at the time. Hurt believes the photo was a "good thing," as NBC News reports.
Many public health experts argue that circulating photographs like the one taken of Hurt won't combat the U.S. opioid crisis, which kills 91 Americans every day, according to the Centers for Disease Control and Prevention.
"Publishing photos of unconscious individuals regardless of the circumstance is an insensitive and demoralizing approach to teach anyone a 'lesson,'" Adam Brooks of the Treatment Research Institute in Philadelphia, told The Washington Post. "People struggling with addiction are dealing with a serious, chronic health condition that can't be curbed through shaming. Would we post a photo of someone suffering a diabetic coma because they didn't take their medication? Absolutely not."
Brooks's comment came shortly after a different photograph—this one showing a man and woman overdosed in their car, as a four-year-old boy sat awake in the back seat—was made public by the City of East Liverpool in Ohio.
Such images, say experts, add to the shame and stigma of addiction in our society. "These images perpetuate myths about addiction and create a divide between people who understand this is a treatment issue and people who believe this is a moral issue of weakness of character," psychologist John Fitzgerald told CNN.
Despite the push against posting the graphic images, police departments often stand by their decision to release the photos, citing them as a teaching tool. "We feel it necessary to show the other side of this horrible drug. We feel we need to be a voice for the children caught up in this horrible mess. This child can't speak for himself but we are hopeful his story can convince another user to think twice about injecting this poison while having a child in their custody," the City of East Liverpool, Ohio, said in a statement after its release of the family image drew criticism.