Viral Photo of Muslim Allegedly Ignoring Terror Victims Came From Russian Bot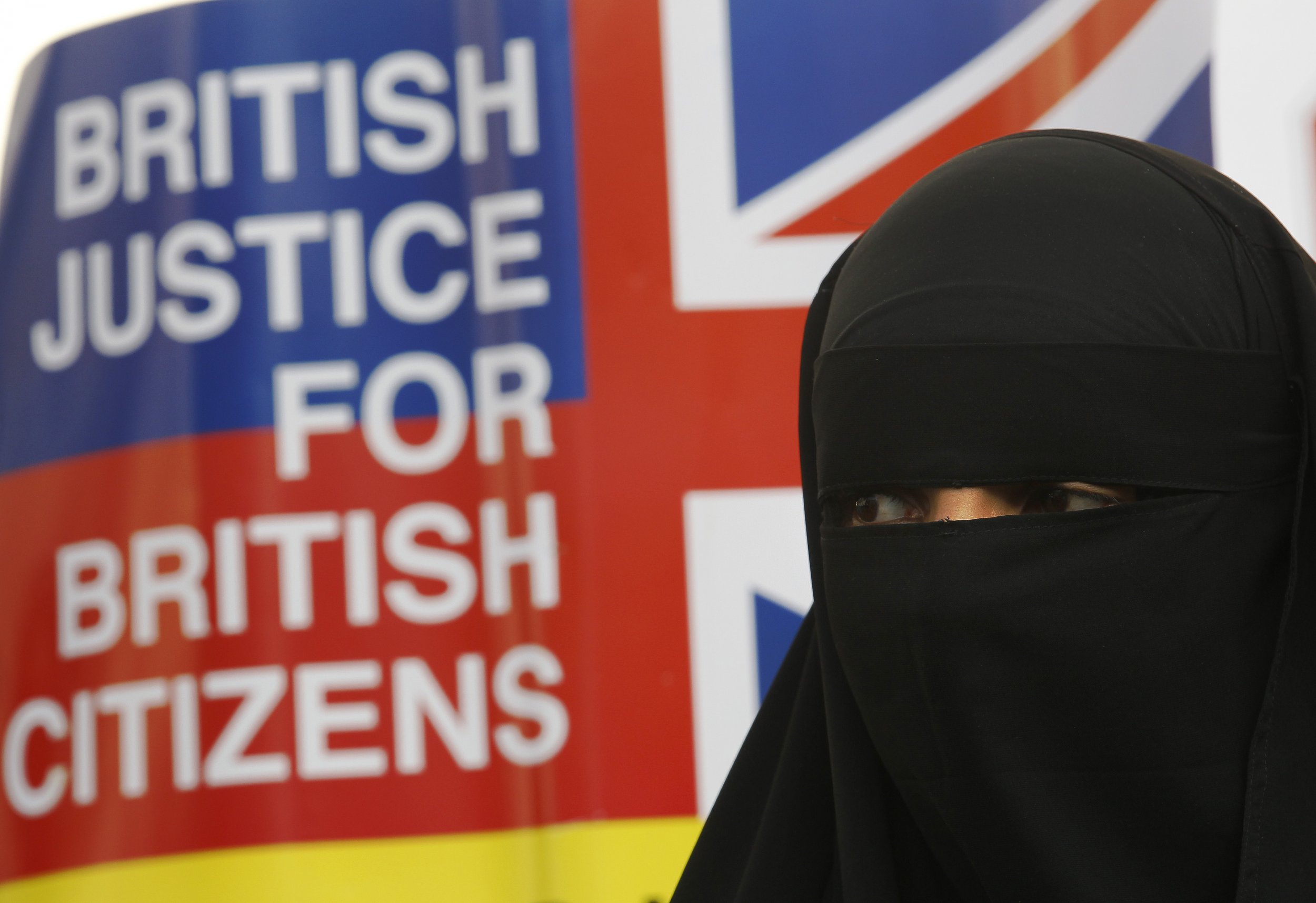 The Texas man who shared a viral photo of a Muslim woman allegedly ignoring the victims of a London terror attack was actually a Russian bot, according to a list of Russian-backed accounts given to U.S. lawmakers earlier this month.
The picture of a young woman wearing a hijab and walking past bodies after a terror attack on London's Westminster Bridge, in which a British Muslim killed four people in March, was widely shared on the Internet and in news reports around the world. The woman in the photo later said that she was shocked and distressed by the attack and had stopped to see if she could help the victims. But that didn't stop people from sharing the photo and its accompanying tweet.
"Muslim woman pays no mind to the terror attack, casually walks by a dying man while checking phone #PrayForLondon #Westminster #BanIslam," the account @SouthLoneStar, which claimed to belong to an "American patriot" and "proud Texan," tweeted with a picture of the Muslim woman.
While the photograph was real, the narrative was noy. The photo failed to show the expression of horror on the young woman's face, and the person sharing the photo was actually a Russian bot.
Experts now say it is likely the same Russian-based Twitter accounts that were aiming to influence the 2016 U.S. presidential election also tried to sway the results of the U.K. Brexit referendum, in which a slim majority of voters opted for Britain to leave the European Union.
Many believe British voters chose to leave the EU due to a fear of immigrants and an EU policy to relocate refugees, many of whom come from Muslim countries, throughout its member states. The Russian Twitter accounts attempted to stoke this fear of immigrants by promoting racist and xenophobic rhetoric, experts say. At least 30 accounts operated by Russian trolls used hashtags related to the Brexit vote, anti-Muslim rhetoric about terror attacks in Europe, and racial slurs against refugees, according to Wired. The tweets from Russian bots also referenced a "Muslim invasion" of Europe and a "European Caliphate."
The United Kingdom's parliament is now launching an investigation into Russian interference in the Brexit vote. Similarly, an independent prosecutor and U.S. congressional committees are investigating Russian meddling and allegations of collusion with the Donald Trump campaign.
Twitter has pledged to shut down bots as more information about the extent of Russia's online information campaigns is revealed.
"Twitter deeply respects the integrity of the election process, which is a cornerstone for all democracies. We will continue to strengthen Twitter against attempted manipulation, including malicious automated accounts and spam," the company said in a statement.