Police Encounter Leaves 17-Year-Old Ulysses Wilkerson Bloody, With Trauma To His Brain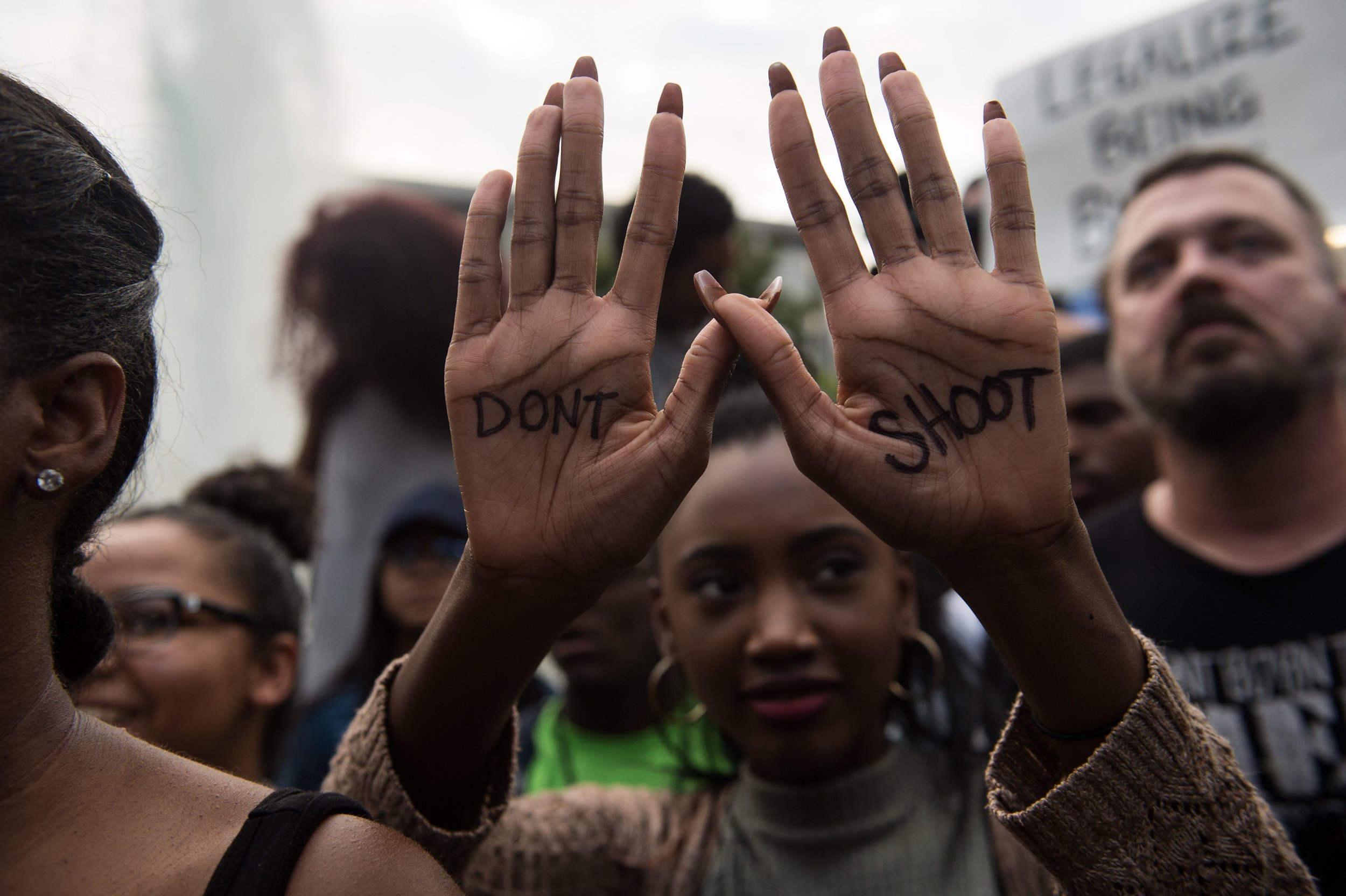 Officers at an Alabama police department are under investigation after gruesome photos of a 17-year-old youth lying on a hospital bed, bloodied from his run-in with Troy police, went viral.
Ulysses Wilkerson's mother, Angela Williams, shared a post on Facebook in which she demanded to know why police brutally placed her son in handcuffs. The Alabama State Bureau of Investigation has launched a probe into the December 23 incident.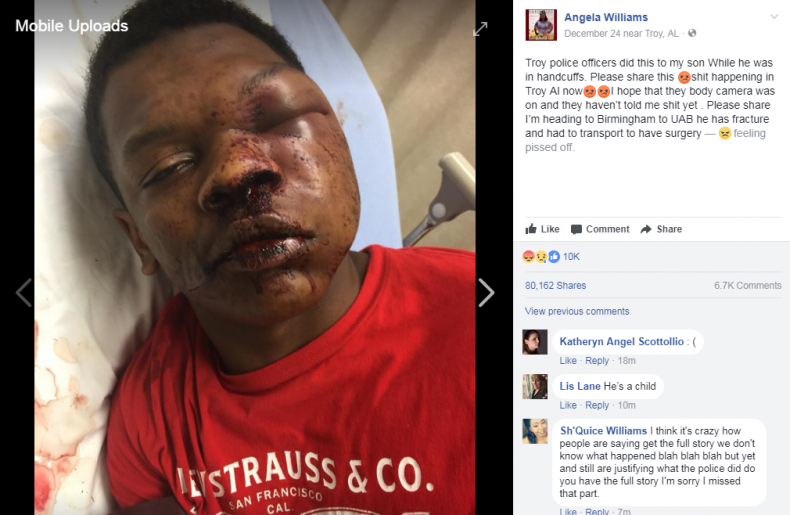 Wilkerson was reportedly walking around a building at 11:52 p.m. in downtown Troy when police approached him, according to WKRG News 5. The boy allegedly ran until police caught up with him. Wilkerson allegedly did not respond to officers' requests to put his hands behind his back, according to WSFA 12. Police said they used physical force when they believed the teen was reaching for his waistband.
A witness, Brittany Patterson, told WKRG that officers surrounded the boy, who appeared to be fading in and out of consciousness.
Wilkerson was transported to the Troy Regional Medical Center and then to the University of Alabama at Birmingham Hospital, according to a statement released by the State Bureau of Investigation.
Ulysses Wilkerson Jr., the teen's father, told WKRG that his son suffered trauma and swelling to his brain, along with a cracked eye socket.
Police told Wilkerson's family at the hospital that their son would be charged with obstruction of justice, but charges were later dropped.
Upon returning to the scene, police found a handgun on the ground, according to WSFA.
Activists are now demanding that the department release body camera footage of the encounter.
"Troy police officers did this to my son while he was in handcuffs," Williams posted on Facebook. "Please share this shit happening in Troy Al now. I hope that they body camera was on and they haven't told me shit yet. Please share. I'm heading to Birmingham to UAB. He has fracture and had to transport to have surgery."
Civil rights activist Al Sharpton shared images of the boy's bruised and bloodied face on Facebook. Leaders from Sharpton's National Action Network are now working with the family, according to the post.