Viral TikTok Series 'Improves' Logos for Some of the Most Well-Known Companies
Companies undergo changes now and again, and some of those changes include a design makeover. TikTok user emilyzugay created a viral TikTok series in which she unveils a parody of a new profile picture for some of the most popular companies. Her videos in the series, which date back to early September, have amassed millions of views.
"I graduated college with a degree in design, and I redesigned some of the popular logos I think we can all agree are ugly," she said in one of her videos with a straight face.
She takes the time to review and point out what works and what doesn't work in a company's logo before showing off her creations for a few different brands.
Zugay uses Adobe Illustrator, a program she has less experience in, for her designs, despite being "more of a Photoshop gal."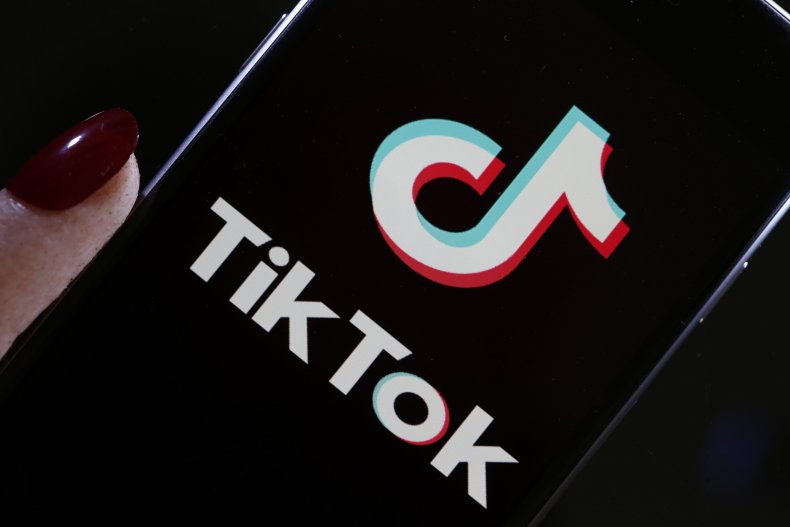 The first video of hers shows some suggestions for Starbucks, H&R Block and Apple.
"I don't like anything about it," Zugay said keeping a level voice, referring to the Starbucks logo. "I hate this green color, I don't like this figure. I don't even know who it is. Maybe a president or something. The font is also just tacky and outdated."
Her redesign features two stars within a pink circle with the text "Starbucks. Cofee."
"I wanted to maintain the integrity of the stars in the original logo because I truly feel that is the only good thing about it," she said.
When approaching a logo, Zugay told Newsweek that she tries to look at every good aspect of it and why it works.
"Then, I try to turn it on its head and make it as ugly as can be, while still being somewhat believable," she said. "I basically try to do everything they'd advise us against in my art and design classes."
TikTok users took to the comments to share their thoughts on the comedic spin of the logos.
One commenter wrote, "Love how you shortened the word coffee. I always thought it was too long."
"Her humor is so advanced, that I know she's joking but at the same time I question if she's not," another wrote.
"I've never felt more entertained," wrote another TikTok user.
The series took off and companies, including McDonald's, NASCAR, The Washington Post and the dating app, Tinder, asked for a new logo.
"Think the Detroit teams need a rebrand," wrote the verified TikTok account associated with the Detroit Lions. "Would love to see your vision for ours."
She got to work on a new logo, which earned her an invite to a game where she donned a shirt with the "improved" logo.
"Next I did Detroit's football team, the 'Lines.' I don't really understand your logo," Zugay said as she pointed to the blue lion. "It needed to be simplified quite a bit, so I just cleaned it up. This will look a lot nicer on jerseys, helmets and merchandise."
The logo featured five brown horizontal lines with "detroit lines" written across the bottom.
Many of the companies shared their thanks with Zugay in the comment section and changed their profile picture to the logo she redesigned for them.
Amazon even created a video on its verified TikTok account with the new logo as Bo Burnham's Jeff Bezos Song played with a recorder can be heard in the background.
"It's been life-changing," Zugay told Newsweek. "Gaining experience, working with highly respectable brands, seeing the large brands play along and ultimately making people laugh has been so rewarding."
Beyond recreating parody logos for major companies, Zugay is a pet portrait artist, according to her business Instagram account.
With a background in art, Zugay said she held herself to a high standard for years but is enjoying having the expectation that there are no expectations.
"It's actually really fun to go against everything I'd worked toward in college," the TikToker told Newsweek. "It almost feels liberating to have success putting out something I know is ugly but I had fun creating."
Though unable to disclose any upcoming ventures or plans for the next video in the series, Zugay told Newsweek that "there are many more exciting things to come."
Updated 10/08/2021, 5:20 p.m. ET: This story has been updated with comments from Emily Zugay.