On Tuesday, Cait Camelia and her friends were all set to check into their pre-booked Airbnb when the host allegedly canceled on the group six hours before they were due to arrive. With no place to go and all of their money wrapped up in the booking, Camelia took to Twitter to express her outrage with the company. The tweet has since gone viral, and hundreds of Twitter users have replied to share their experiences and opinions.
In her viral tweet that has since received more than 60,000 likes, Camelia said: "@Airbnb we booked for a 3 month stay back in March and put $3,000 down and y'all cancel it on the day we're supposed to arrive and then expect us to have another $3,000 to dish out for a place to stay on less than 6 hours notice ???"
"Nah, somebody needs to fix this immediately," she said in a follow-up tweet.
Camelia claims in the thread that Airbnb did respond in an attempt to resolve the issue; however, the company said it would take some time for her refund to be issued. In addition to that, Camelia said that the company tried to help her and her friends find a new place to stay for the evening, but the costs of those accommodations were "three times the original price we paid."
"I called and all y'all could do was say you'll help us find another place to book knowing full well that last-minute bookings are inflated in price. This is why we booked 3 months ago so we could find a 2 bedroom at that price," she tweeted.
Other Twitter users were quick to jump in on the controversy, many claiming that they too have had horrible experiences booking with Airbnb.
Tweeted one user named Mel: "My friends and I just tried to cancel a reservation over a month in advance due to one of our party literally DYING and we were given less than 50% of our payment back lmao. @airbnb not impressed."
"I had an Airbnb with blood smeared on the walls and every article of fabric down to the curtains covered in stains and Airbnb told me it was up to the host if I got a refund or not," tweeted Tiyana. "Guess who didn't get a refund. Their customer service is known for siding with the host."
According to Airbnb's Guest Refund Policy, unsanitary accommodations or a "materially inaccurate" depiction of an accommodation in respect to size, special amenities, proximity, etc. all fall under what the company defines as a "Travel Issue," which entitles a guest to a refund. Airbnb's support account reached out to some of those who expressed not receiving their refunds as a result of one or more of these issues.
In the case of Camelia's experience, Airbnb does offer full refunds to those whose hosts cancel a reservation.
An Airbnb spokesperson told Newsweek: "While it is rare, sometimes hosts cancel reservations due to unforeseen circumstances. When this happens, guests are entitled to a full refund, including service fees. In the event that the cancellation happens close to the check-in date, our Community Support team is standing by to help support guests in finding a new accommodation, as they did in this case."
However, as Camelia expressed, the official policy states that a refund can take up to 10 business days to appear on a person's account depending on how a person paid and where a person is from. Those who pay with major credit cards could be waiting up to 15 days to receive their refunds.
Regarding refund processing times, the spokesperson told Newsweek: "Refund processing times are determined by the bank or credit card company."
The refund policy does raise a couple of interesting questions: what should guests like Camelia and her friends do if their money is completely tied up in a canceled reservation? And what should Airbnb's responsibility be?
Airbnb's support account also reached out to some of those who complained about not receiving prior help when a host canceled.
While many jumped to Camelia's defense, some were also quick to judge her and those who expressed anger with the company.
"If you can't float 3K, why in the world are you taking a 3-month vacation?" asked a commenter "That is the definition of living beyond your means."
Camelia responded: "Not a vacation, I'm here for an internship. Also, we pulled all the money out of every single account we had to try to rebook somewhere else just for Airbnb to cancel it and say it will take up to 15 days for a refund. So we had no place to stay AND all of our savings were inaccessible."
"Why is Airbnb getting so much hate?! It's not them who cancels," tweeted someone else. "80% of issues comes from the host, Airbnb is the middle ground."
Replied one commenter in defense of Camelia: "Because Airbnb has to hold the hosts accountable to NOT cancel reservations with such short notice since that's the 3rd party resource usually used. A hotel wouldn't cancel your stay so Airbnb needs to hold hosts to the same standards within the contract."
"People love things that don't have regulations until it goes bad for them and then they want all the help regulations would have prevented," tweeted someone else in defense of Airbnb.
After receiving so much widespread attention, most of it negative, Camelia announced Wednesday that Airbnb finally offered to cover the costs of a hotel room for her and her friends while they also worked on securing the new accommodation.
"I'm extremely thankful for how Airbnb handled my situation. The people I spoke to were very helpful. That being said, from everything I've heard my case is an exception," Camelia said. "It should not take massive social media pressure for a large company to do the right thing."
She added: "The real people who deserve a thank you are everybody who helped our case get noticed, if it weren't for y'all I'm positive our situation would have gone differently. I appreciate every person who helped, we are in the process of securing a place to stay during our internships!"
To read Camelia's full thread on Twitter, click here.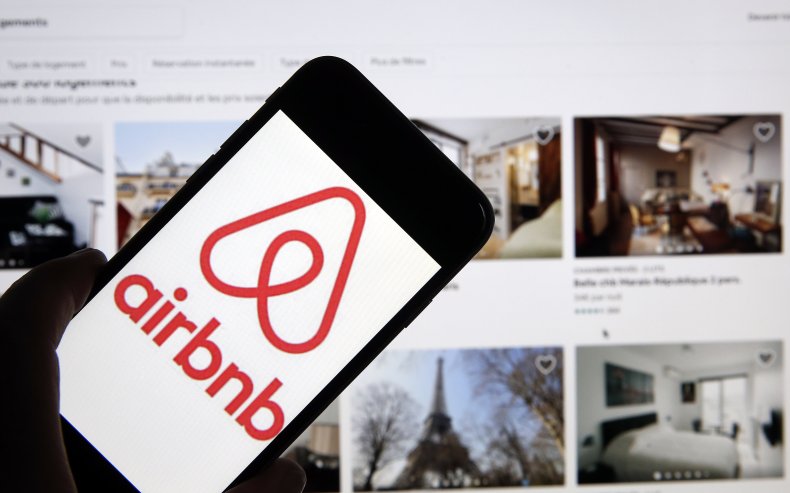 06/10/21: This story was updated to include an official statement from an Airbnb spokesperson.