Viral Tweet Says Boss Accidentally Made Years of Calendar Disappear
Technology can be both a blessing and a curse depending on how it's used—and who's using it. A tweet has gone viral after a man claims that his boss erased a former employee's email address too quickly, causing the entire company calendar to be wiped.
@itkeekz tweeted about the technological faux pas on Wednesday and it has since received over 120,000 likes.
"My boss deactivated my coworker's email who just quit too quickly and didn't realize it controls our company calendar so now all of those events for the next 3 years are 🧚🏼gone🧚🏼"
The tweet also appeared on the subreddit "AntiWork" posted as a screenshot from the username @cybordad in a post that has been voted on over 50,000 times
According to Jatheon, a data archiving solutions company, when an employee leaves a company, the employer might choose to delete the account and all of the related data along with it. The company says though that solution is easy enough, it can present issues due to data retention laws that might apply, depending on industry or location.
The company offers steps to follow in the event of an employee's departure, including restricting access to the mailbox, forwarding mail to a manager or IT employee or archiving the mailbox in preparation for deletion of the account.
Commenters both on Twitter and Reddit got a kick out of @itkeekz's post with some responding with their own relatable moments.
"A boss did that to me. He was mad that I wouldn't agree to an exit interview so he deactivated my gmail account and lost a ton of important documents housed in my drive," one person responded on Twitter. "Which honestly was a hilarious encapsulation of why I thought an exit interview would be unproductive."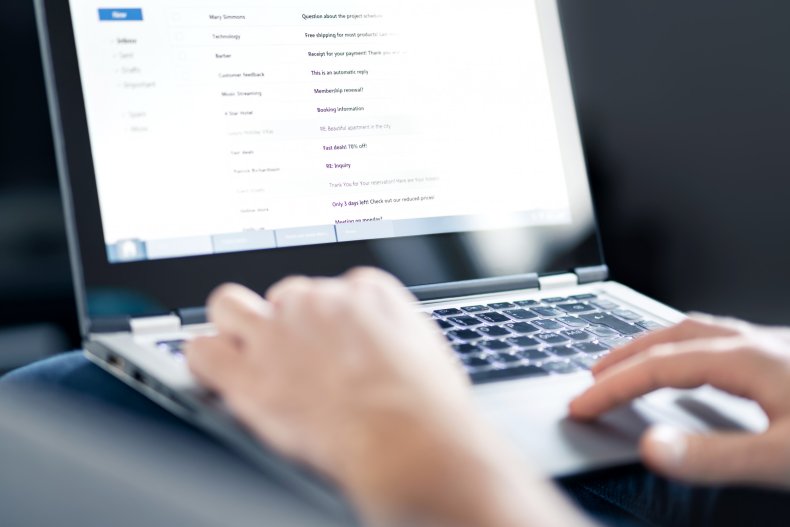 "My old boss locked me out of my accounts so quickly I had to call to get my severance letter re-sent to my personal email. At the start of the pandemic. After I'd earned them over 500k. The petty is so real," wrote another.
@itkeekz followed up the original tweet by saying the move was also retroactive so not only were future events erased, it wiped the whole calendar.
Commenters on Reddit, one claiming to work for Google, say that if it occurred within the Google workplace, it might be retrievable.
One commenter on Twitter asked why the administrators would not have just changed the password to lock the employee out rather than delete the whole thing.
"Because deleting the account made them feel powerful," another person replied.
Newsweek contacted @itkeekz for comment.