A TikTok video allegedly showing a high school student damaging a Christmas tree has resulted in legal action on behalf of the school district.
The incident took place at Greater Johnstown High School in Pennsylvania.
The video, which is 6 seconds long and was posted Wednesday by TikToker @Br00k3mari3, has amassed over 26,000 views to date.
She captioned the video: "This jerk had the audacity to destroy a Christmas tree that was decorated by the special needs kids at Johnstown High School in Johnstown, PA."
In the video, an unidentified male student hoists a decorated Christmas tree off of its stand and throws it over a nearby railing. The tree breaks apart as it falls, while the teenager walks away.
It's unclear how many levels the tree fell, or who took the original video.
Criminal charges were filed against both the student who damaged the Christmas tree and the individual who filmed the incident, according to The Tribune-Democrat.
"We were immediately aware of this disheartening and, quite frankly, disgusting event that occurred last week," Greater Johnstown School District Superintendent Amy Arcurio told the newspaper, noting that parents were informed of the incident.
"Our security cameras captured the event in real-time. Unfortunately, we cannot predict student behavior. However, our JHS administration and school resource officer responded swiftly and immediately," she added.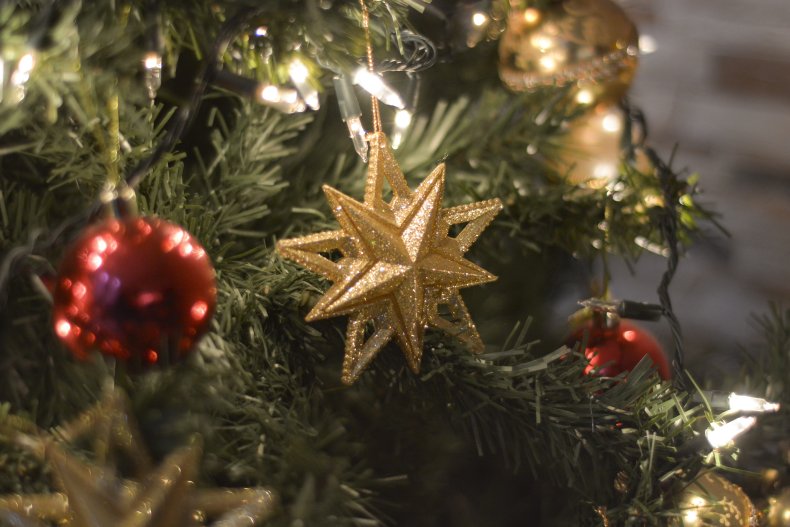 Comments on the TikTok video demanded swift punishment.
One user said that behavior like this is prevalent because there are no repercussions for such actions. Another said it's "an entire generation of this."
"The kids giggling and laughing and video taping this should all be suspended and they all should pay for it," one commenter said.
Another said the district should go as far as expelling the perpetrator and making his parents pay for a new tree.
"Take his presents and give it to the needy," another said.
A Facebook video posted by The Johnstown Update had over 10,000 views of its own, with many in the small community shocked someone would do this.
"Apparently an entitled kid who has no respect for something that is not his," Facebook user Alicia Tomye commented. "He needs to pay for a new tree and the decorations, and made to do community service for the less fortunate."
Arcurio stressed that the actions of the two individuals do not define the school district as a whole and suggested that the suspects were trying to draw social media attention.
"It saddens me that this story is featured as this gives these misguided TikTokers the attention they desperately crave," she told The Tribune-Democrat.
Newsweek reached out to Arcurio and other school administrators, and local law enforcement for comment.