Viral Video of Baby Smoking Marijuana Leads to North Carolina Mom's Arrest
North Carolina authorities arrested a woman on Wednesday, after her one-year-old baby was seen smoking in a viral video posted to Facebook.
Brianna Ashanti Lofton, 20, was charged with two counts of felony child abuse, contributing to delinquency and possession of marijuana, according to a police statement. Lofton was taken to the Wake County Detention Center and the baby was put into the care of Wake County Child Protective Services.
Social media users were outraged by the video, which received over 1.5 million view, and some reached out to local police. Authorities confirmed that a number of users even came forward to assist in identifying the woman.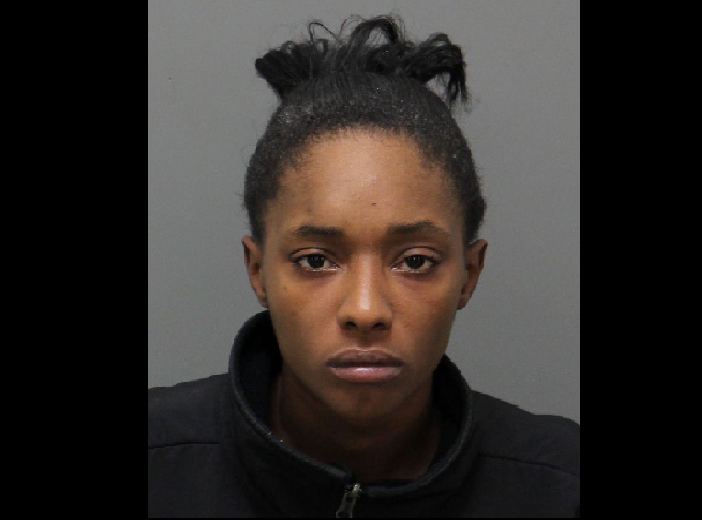 "We appreciate the public's help in this matter," Raleigh Police Department Lieutenant Jason Hodge said.
He added: "We welcome and encourage any assistance the public is willing to give us at all times."
According to WRAL News, Raleigh Police confirmed that the child was smoking marijuana and that the video that was taken around December or January.
"Big thanks to everyone who posted information about the smoking mother and baby. Thanks to your willingness to get involved, the child is now safe and the mother is in police custody," the Raleigh Police Department posted on their Facebook page.
Rasheed Martin, a social media user from New York, was among several people who posted the video to Facebook in order to raise awareness. Martin told the New York Post that he came across the video when his friend shared it online and reposted it in an attempt to hold the mother to account.
"Once more and more people found out about this situation, they showed me a screenshot of her actual Facebook page," he said.
Martin added: "Then I later added it to the post so everyone could know exactly who … did that to the poor little girl."
Viral Video of Baby Smoking Marijuana Leads to North Carolina Mom's Arrest | U.S.