Viral Video Explains Why Dollar Tree Price Increase Affects Low-Income Shoppers
A TikToker went viral after sharing a series of videos explaining how Dollar Tree's 25 cent increase heavily affects low-income shoppers.
In a video that has amassed more than 125,000 views, TikTok user @lilloworldwide drove to a Dollar Tree and showed how the 25 cent price increase quickly adds up as customers purchase more items.
"Let's see what it would have cost for what I'm gonna get and what it's gonna cost now," the TikToker said in the video.
She began tossing items into her cart, including batteries, plastic cups, gift bags, and various other random items. She then checked out and laid out all of the purchased items on a table.
"So when laid out like this, and you can count them if you want, I have 19 items," @lilloworldwide said. "Did you see how much I paid? $25 if I'm rounding down."
She explained in the video that before the 25 cent increase, all of the items would have cost her $19.
"That means that $5 that could have gone to food or utensils or anything else, school supplies, I can now not spend at the Dollar Tree."
She also said that while she was shopping for her items, she witnessed a customer having to put back the food he was trying to purchase because he did not have enough money due to the new prices.
"So while you think it's not a big f*cking deal, it's a huge f*cking deal," she explained.
Late last month, the retail chain announced the price rise, citing increased supply chain and freight costs.
Dollar Tree announced that it tested the price change at 100 various stores and found that about 91 percent of customers said they would still shop at Dollar Tree regardless of the 25 percent price increase.
The 25 cent price increase will be rolled out at Dollar Trees across the nation by the end of the first quarter of 2022.
In a statement, Dollar Tree said the price increase will allow the company to "expand its offerings, introduce new products and sizes." The statement also said the price change will allow the company to reintroduce products that were previously "discontinued due to the constraints of the $1 price point."
Dollar Tree CEO and president Michael Witynski said he believed "testing additional price points above $1 for Dollar Tree product will enable us over time to expand our assortments, introduce new products and meet more of our customers' everyday needs."
But many customers are angry about the price increase, stating that although inflation is at a high, the company has not yet announced plans to raise employee wages.
"They saying 25 cent isn't a lot but if that's the case why employers won't give people a 25 cent raise..." one user mentioned in the comments.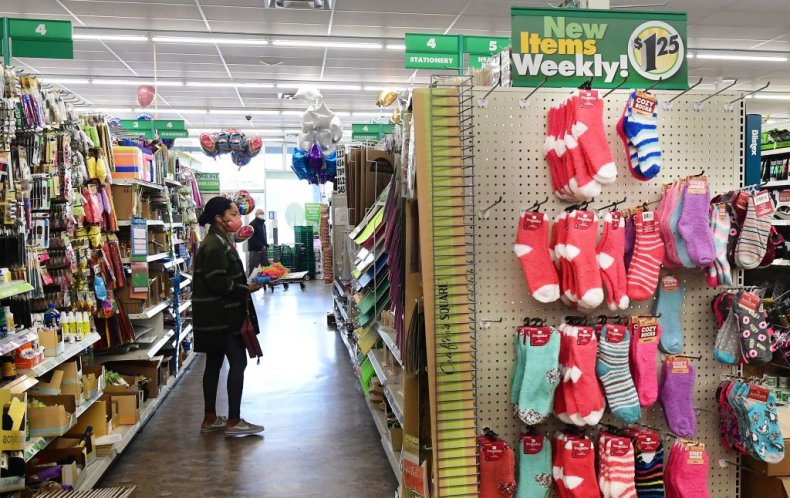 Others mentioned that a 25 percent price increase is unheard of for many retail stores, regardless of the fact that the markup is only 25 cents.
"Use to be you could spend $21 and get 20 items," another user commented. "Now you can get 15 items for $21. That matters. So much."
In another video viewed more than 2 million times, @lilloworldwide called out Dollar Tree for announcing the price increase without "easing" customers into it.
"You really just went for the gold, like d*mn you could have warned a b*tch," she said in front of a sign announcing the new $1.25 sign.
In the comments of the video, many users mentioned that although 25 cents didn't sound like a lot, for many individuals it becomes a problem of not being able to afford groceries and other goods like they used to.
"That's a 25% increase in their prices meaning people who live off that also lose 25% of their budget stretch," one user commented.
Many mentioned that now that Dollar Tree plans on raising all item's prices to $1.25, it is potentially cheaper to purchase the items at Walmart.
"I mean y'all do realize that low-income people exist right?" @lilloworldwide replied to one comment calling her cheap for talking about the 25 cent price increase.
"Maybe it's not about people being cheap, it's about people need these things to survive."
Newsweek reached out to Dollar Tree for comment but did not hear back in time for publication.