Viral Video Shows Frantic Couple Missing Their Cruise Ship in the Bahamas
A video showing a beleaguered couple missing their Caribbean cruise ship by a matter of minutes has gone viral online, generating thousands of views on YouTube.
The video, which was originally posted by Reel Focus, a channel dedicated to footage related to vacations in the Caribbean, shows the couple in a state of despair for over six minutes as their cruise ship sails out of the harbour, leaving them behind.
The footage appears to have been filmed from a building overlooking the harbour and starts by showing the gangway to the ship being hauled away by a forklift truck. The hatch doors on the side of the vessel are shown closing with the couple still nowhere in sight. Two workers in high visibility jackets can be seen adjusting the ship's unfastened moorings.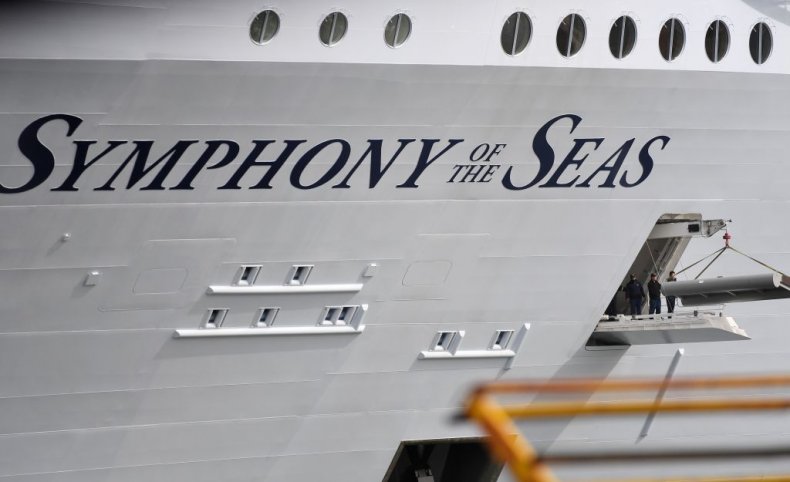 The film then cuts to the pair arriving. Though the video edit makes it unclear by how long they missed the doors closing on the ship, the boat's proximity to the harbour implies they could only have been a matter of minutes behind. It is, however, already too late.
The man seems to shout as the pair move quickly towards the stern of the cruise ship, apparently appealing to some unseen official. Both have their hands raised to the ship, or perhaps the sky, imploring the vessel to stop.
The ship's thrusters power up (this mechanical detail is pointed out in the video by a bright fuchsia caption) and the white froth of water caused by the revving engines laps at the harbour's edge.
"That's funny," a woman says off camera as the man, in shorts and a baseball cap, and the woman, dressed in a pastel orange beach dress, project dejection with the subtle slump of their shoulders. The video, set to a backing track of tinny Caribbean dance music, is punctuated by the laughter of the pair above filming the plight of the couple below.
The ship's horn blares. Now it is definitely too late and the onlookers seem moved by this insult to injury from the ship's operators. "That sucks," the woman says off camera, acknowledging the desperate situation the pair below find themselves in, and, perhaps, a little shocked by her own giddy schadenfreude just moments earlier.
Cruise Hive, which has compiled a top 6 list of videos showing passengers missing their cruise ships, reported that the vessel waited 20 minutes before sailing away from its dock in Nassau in the Bahamas on February 15.
The pair reportedly missed their ship on the last day of a seven-night western Caribbean cruise, operated by Royal Caribbean. The cruise vessel, Symphony of the Seas, arrived back to its port of departure in Miami on February 16. The vessel has already embarked on its next cruise, taking in Roatan, Costa Maya, Cozumel and Nassau, once again.