Viral Video of Police Officer Kicking Teen in Back Prompts Investigation in Washington
A Washington state police department has launched an investigation after a viral video appeared to show a police officer kicking a teenager while breaking up a fight.
The Yakima Police Department told the Yakima Herald it opened a probe on Monday after a video posted to Facebook appeared to show a police officer kicking a teenage boy to the ground after he had been sprayed with pepper spray at the Central Washington State Fair on Sunday.
The video had garnered more than 289,000 views by Wednesday and was shared more than 6,000 times. An officer, who is now under investigation, can be seen kicking the boy after he sprayed him with mace while other officers at the scene yelled, "Get on the ground!"
Police told the Yakima Herald that about 15 people were involved in the fight and four teens were arrested. Interim Chief of Police Gary Jones told the publication it is unclear why the officer kicked the teenager.
"I don't know if (he) was one of the primary aggressors. That's something the investigation will determine," Jones told the Herald.
The department released a statement on Monday following the incident, encouraging those with any information to come forward.
"Police officers are often faced with difficult situations that require immediate assessment of circumstances in order to protect the community and themselves. I want to assure our community that use of force reviews are conducted in an objective, meticulous manner that requires layers of oversight," the statement from Jones read. "Anyone with information concerning this event is encouraged to contact the department and share what information they may have."
Bill Pickett, the attorney representing the teen, told Newsweek the officer in the video was abusive. He said he and the family intend to seek justice because what the officer did was "wrong and unacceptable."
"Our belief is that the police are guardians of the public," Pickett told Newsweek. "This is the type of conduct that breaks trust with the public over and over again."
"The family wants justice," he said. "They need to know that they are heard, and they need to know that this type of conduct is wrong and they need to know that this is going to stop."
A similar incident occurred in June, when a video of a police officer shooting a stun gun at a black man sitting on a curb in Lancaster, Pennsylvania, went viral. Sean Williams, the man who was shot, filed a lawsuit in July alleging that Officer Phillip Bernot used excessive force when officers asked him to sit on the curb. Williams alleged he was "surprised" when officers asked him to sit on the curb because he "had not done anything wrong," but complied "without resistance" so he wouldn't cause trouble.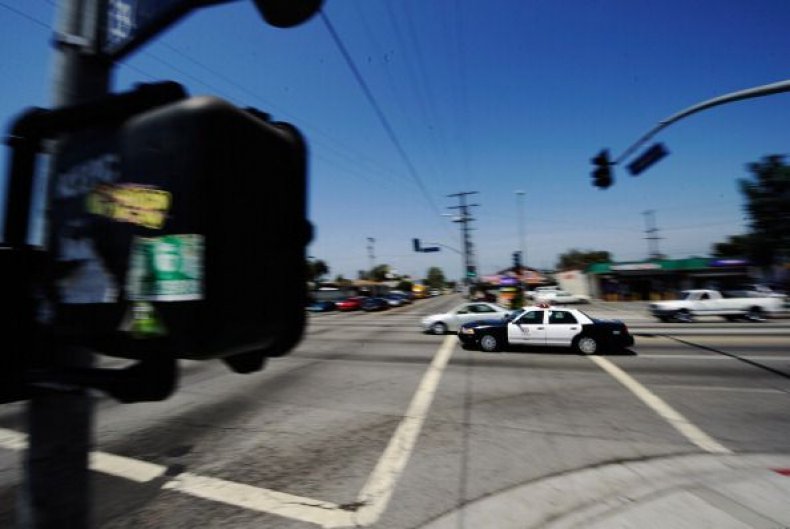 This story was updated to include comments from the victim's attorney.