Viral Video Showing Texas Couple Harass Spurs Fans Prompts Apology: 'I'm Not Homophobic, I'm Not a Racist'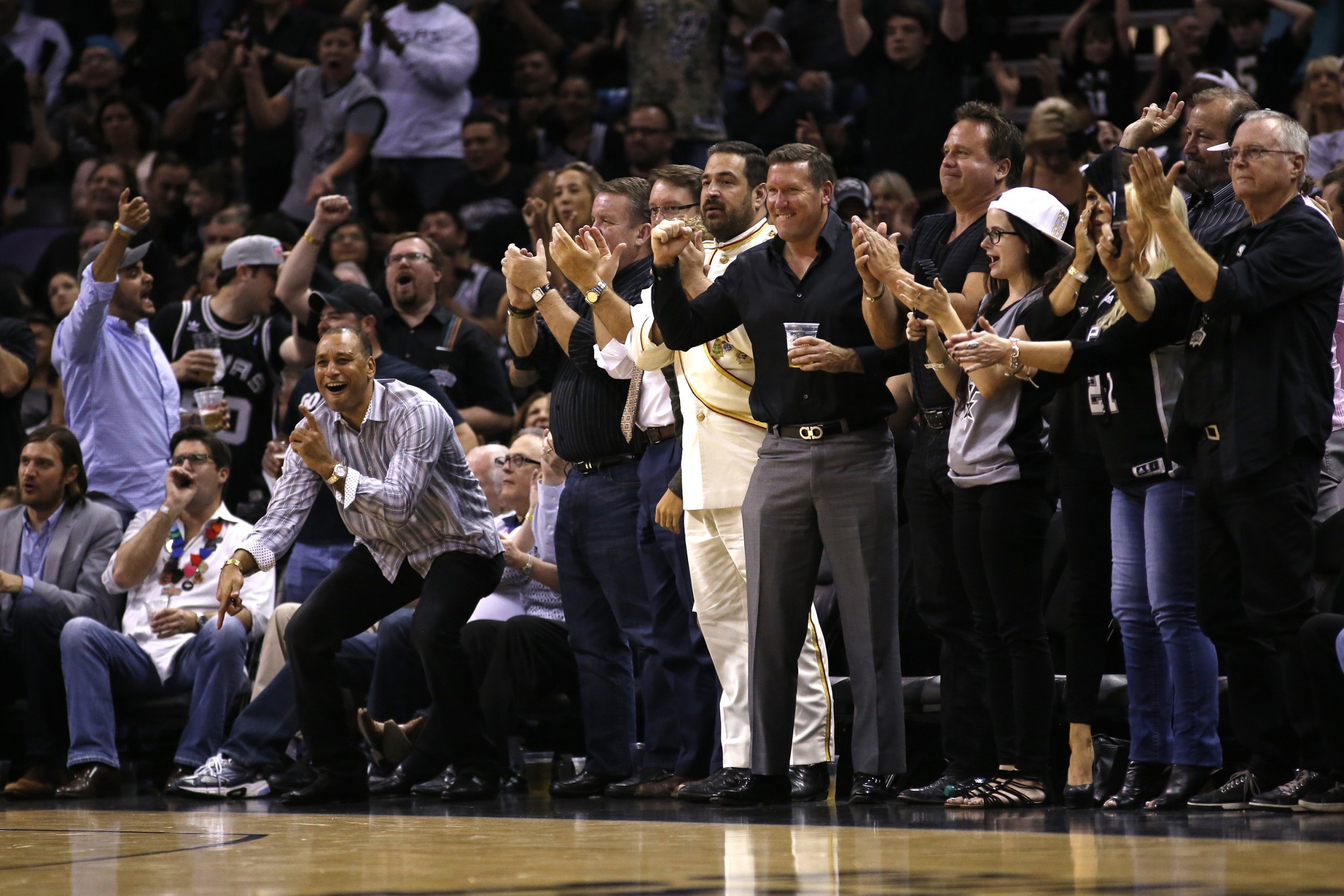 A couple in Texas has been forced to apologize after a video showed them harassing a man and his friend at a San Antonio Spurs game.
Ernest Espinoza III attended the Spurs' home game against the Golden State Warriors on Monday, when a couple sat behind him began harassing him and his friend, Megan Cherry.
Espinoza claimed the couple was racist to him and that they directed a homophobic slur towards Cherry. When the couple refused to stop their abuse, Espinoza opted to take out his phone and record the incident.
Appealing for people who might know the couple, Espinoza then posted the video on Facebook, which immediately went viral and was also shared on Twitter.
In the footage, the woman can be heard addressing Cherry with a homophobic slur as she calls her a "f****t".
Speaking to News 4, the woman in the video, who has since identified herself as Kimberley, offered her apologies for the incident.
"I'm not homophobic," she was quoted as saying.
"I'm not a racist. I'm sorry that everything happened. I'm sorry anything was said. It shouldn't have happened. That's all I can say."
The woman added she told Espinoza and Cherry that her child couldn't see the game because they were standing up to cheer during the game.
"I said sit down," she told the broadcaster. "I have a seven-year-old that can't see, and you're standing up just to harass us, or to be rude."
Cherry, however, insisted they weren't the only people standing up to cheer the Spurs on.
"Nothing that anybody else in the area wasn't doing," she explained. "We were all high-fiving each other. We were all standing up."
In the video, which has been watched thousands of time on social media, Kimberley can be seen giving the finger to Espinoza, a gesture she admitted was triggered by "stupidity."
However, the woman claims she has now gone from being the one dishing out abuse to be on the receiving end of it. She told News 4 she has received numerous private messages on Facebook, including some which contain direct threats to her family.
"I can take it," she was quoted as saying. "I don't think I deserve it, but I can take it. My children have been threatened. I'm very afraid for their lives."
According to the NBA Fan Code of Conduct, fans have the right to " enjoy the basketball experience free from disruptive behavior, including foul or abusive language or obscene gestures."
Fans who do not comply with the requirements will be subject to ejection without refund and revocation of season tickets.