Viral Video Shows Bold Theft Inside Ulta Beauty Store in Broad Daylight
A shopper inside an Ulta Beauty store captured the moment a group of thieves stole merchandise from the store in broad daylight. The video was posted to Twitter on Monday and has already amassed over 1 million views.
The video, posted by user @CPD1617Scanner, shows a group of three men in hoods and masks throwing perfumes into large black trash bags with alarms going off on the security tags.
The person filming turned the camera onto himself and is heard saying "wow" and "insane" as he watched the theft go on from the perfume display. He pointed the camera back at the thieves as they moved toward another merchandising display.
Among the stolen items appeared to be Dior and Armani fragrances. Other customers are seen shopping around the store and not paying attention to the apparent robbery.
"Y'all this is the middle of an Ulta, right now," the shopper says in the video. Several alarms can be heard ringing in the background but no one approaches the thieves. The video then shows the three suspects run through the aisles of the store and straight out the front door past staff and other shoppers.
"Look at this," the shopper said as he shows other shocked shoppers. The incident occurred on Saturday at 2:30 p.m. at an Ulta Beauty in Norridge, Illinois.
According to police, the three thieves managed to get away with over $10,000 worth of stolen merchandise, all of which were fragrances. Some perfumes sold at Ulta Beauty sell for up to $122.
"It's not a robbery, it's a retail theft," Norridge Chief of Police Wayne Schober told Newsweek. "Robbery requires some type of force from somebody whereas retail theft is going someplace and stealing."
The three thieves did not force themselves inside the store but just walked up to the fragrance displays, filled their trash bags, and ran out of the store through the parking lot.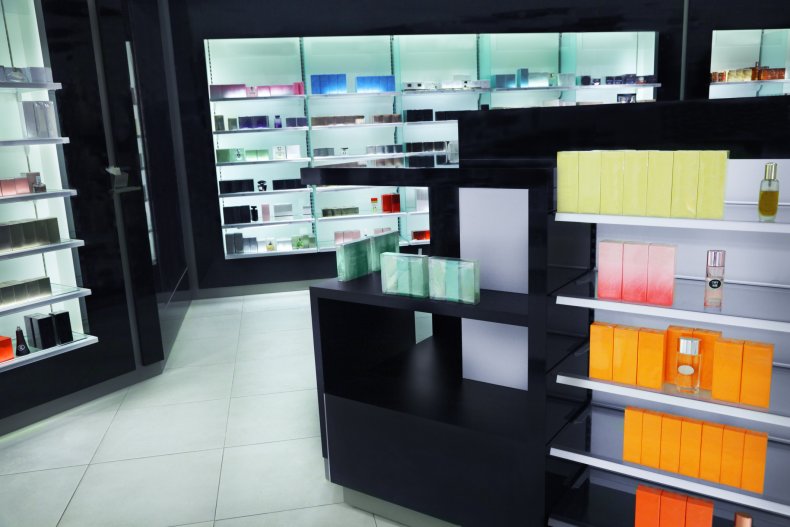 In Illinois, retail theft of merchandise valued at higher than $300 is considered a Class 3 Felony. People convicted of a Class 3 Felony can face up to five years in prison and may have to pay up to $25,000 in fines, as well as pay back the value of the stolen merchandise.
The Norridge Police currently have no information on the three suspects other than surveillance footage and the video gathered by one of the shoppers. They are asking for any information about the three suspects to contact the Norridge Detective Division at npdinvestigations@norridgepd.com.