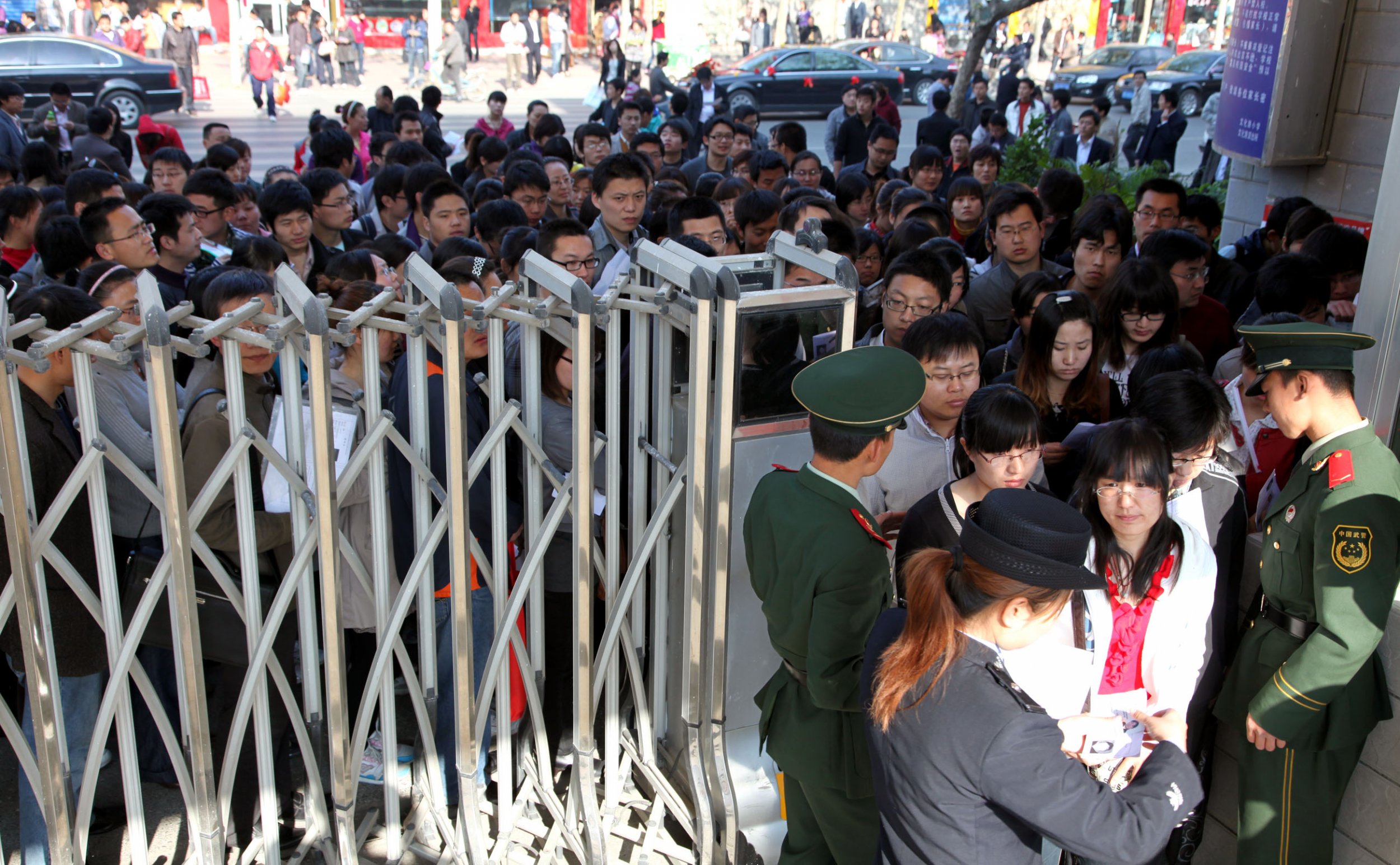 Footage filmed in China of workers forced to crawl in the road has gone viral online with social media users blaming both the company and the workers for the display.
The video, filmed in Zaozhuang City in eastern Shandong Province, shows the female workers crawling on all fours down a road, busy with heavy traffic, being led a man waving the company's flag.
Read more: China could start building a base on the moon today using technology that already exists
The spectacle was a punishment for the employees of a beauty company for failing to meet targets, the Associated Press reported. As footage shows, police intervened to stop the women and their leader. They can be seen disrupting traffic as they cross the busy road.
The man leading the employees and waving the flag was chastized by police and the company they work for has been temporarily shut down over the incident.
The video has shocked social media users in China who have sought someone to blame for the situation. "I hope these companies that trample on their workers dignity would be closed down," one social media user wrote. "How could they give up their dignity for money?" asked another.
This not the first time that an instance of corporate humiliation in China has gone viral after it was filmed and shared online. In the summer of 2018 a similar video in which staff were slapped and forced to crawl on all fours went viral.
The South China Morning Post reported at the time that the incident was recorded in Yichand in central Hubei province during a monthly appraisal session. In the footage a female employee can be seen slapping six male workers a number of times while they stand passively in a line. At the end of the ordeal they are all forced to clap.
In another clip their colleagues crawl on all fours in a circle, appearing to imitate dogs, while chanting.
The head of that company, which was never identified in the Chinese press, claimed the employees had chosen their punishments.
"The fact is that six male employees did not fulfil their duties as required by the company, not calling customers and so on, because the firm is too relaxed and their performance is poor," he was quoted as saying.