Viral Video Shows 'Guard' Dog Named 'Lucky' Sleeping Through Staged Robbery
This dog is lucky that she didn't get fired for sleeping on the job.
Lucky, a sweet-faced Siberian Husky slept through a staged jewelry store robbery in Chang Ma, Thailand, when she was supposed to act as a guard dog for the shop—and she's gone viral for it.
CCTV footage from February 16 shows Lucky in deep sleep as the "robber" (who's actually a police officer) comes into the shop carrying a fake gun, and points it at the owner, all as part of a security test. As seen in the video, store owner Worawut Lomwanawong looks over to his dog, to see if she'll react and scare off the bogus bandit. However, Lucky doesn't stir from her slumber, and the "robber" runs off with a bag filled with fake money, making the security test a failure.
"When a thief comes to rob the gold shop… bIs this your heart? Isn't it really funny?" Worawut captioned the video on Facebook. For good measure, he added, "P.S. Police, he simulated the incident Practice robbing the gold shop, not really robbing," to reassure everyone that he and his four-legged friend were not in any actual danger.
According to a recent interview he did, Worawut took Lucky in as a stray dog seven years ago, and practically lives in the jewelry store where he works. The pooch was in bad health when he took her in, between a tick-borne disease and venereal granuloma. Lucky was also pregnant, and the vet told Worawut that they couldn't treat her with the right medicine until she gave birth to her pups. Her name reflects her fortunate new life, which now includes her viral fame.
"I believe she had a very rough life before we met and I wanted her to start a new life full of luck," Worawut explained. "That's why I named her Lucky."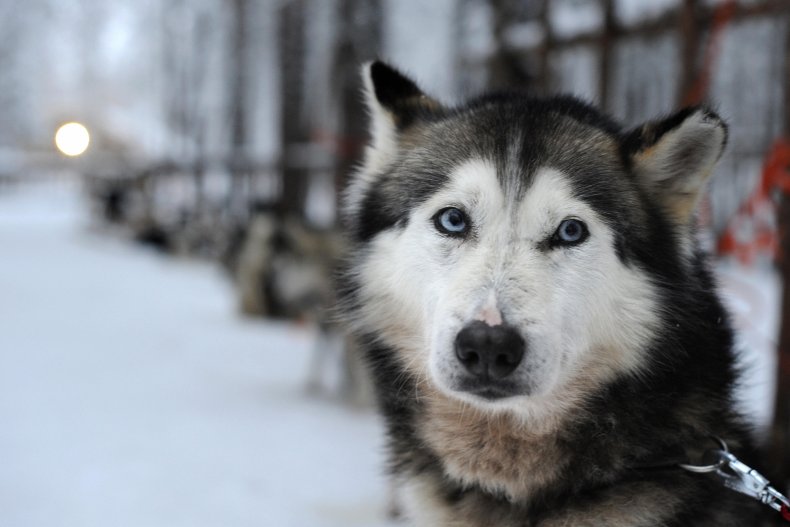 In that same interview, Worawut tried to rationalize why Lucky might not have reacted to the "robber." He said it could've been because the dog recognized the policeman who was posing as the crook. "I found it very funny to see that she didn't even try doing anything and continued to sleep," he said, adding that he was delighted to see the video go viral.
Worawut also mentioned that the local authorities wanted to do security tests for jewelry stores, and his was chosen for the study. He added that it was the "first serious security test" for his storefront.
When asked in the interview if he thought Lucky would react if an actual robbery took place, Worawut said he thought she would. "She is mostly active and very compliant if I make some noise or ask her to do something," he said. "In the CCTV camera, you could clearly see I couldn't make any noise to signal my dog because it wasn't a real situation and I had to keep my calm."