Viral Video Shows Man Allegedly Follow Woman Home With Zip Ties and Attempt to Break In
A woman shared the horrifying moment a stranger followed her to her house and attempted to break in while carrying gloves and zip ties.
The video, which was shared on the woman's Instagram, quickly went viral after it circulated around social media. Kezia Williams, an entrepreneur, and CEO of The Black upStart posted the footage caught by her security camera on October 28.
The footage showed Williams walking into her front door with her dog. Moments later, a man walked up to the front of the house and attempted to open the door. He then began putting gloves on while he looked into the windows.
"This week an unknown man followed me home, and attempted to break in with zip ties in his pocket," Williams said in an Instagram post. The incident occurred in Maryland.
Many studies have shown that home security cameras, including Williams' doorbell camera, do reduce crime and help authorities better identify suspects caught on camera. In fact, the UNC Department of Criminal Justice & Criminology surveyed 422 burglars who said they considered security equipment when deciding which houses to burglarize.
The study found that burglars were deterred about 25 percent of the time when they saw that the house was equipped with cameras.
In Williams' post, she explained that she was letting her dog in the house when she heard him barking at a man standing in the front yard. She said she was barely able to get into her house and lock the door before the man attempted to shove the door open.
"He tried breaking every window, shoving open my front door," Williams wrote on the post. "He tore my balcony screen off. The attack lasted 15 min while I waited for the police. He fled before they arrived."
Williams explained in the post that the man attempted to lift every window, attempted to remove her front door screen, and was seen circling her home approximately three times before a neighbor walked by.
The video footage showed the suspect grabbing her hose and pretending to be watering her lawn so we wouldn't seem suspicious to the neighbor. Williams said she was watching her security cameras while the man was on her property. She called 911 and said she locked herself in a room.
"My call log showed I waited 28 minutes for the police," Williams said. She said the man fled her home after 22 minutes. She believes he knew she was alone even though there were cars in her driveway.
Users commented that they noticed the man did not have a bag and many worried he had been scouting her home to assault her while she was alone.
"Do not play with your security," she warned on Instagram. "Every corner of my house caught this attack on my home that #GodForbid could have become an attack on my person."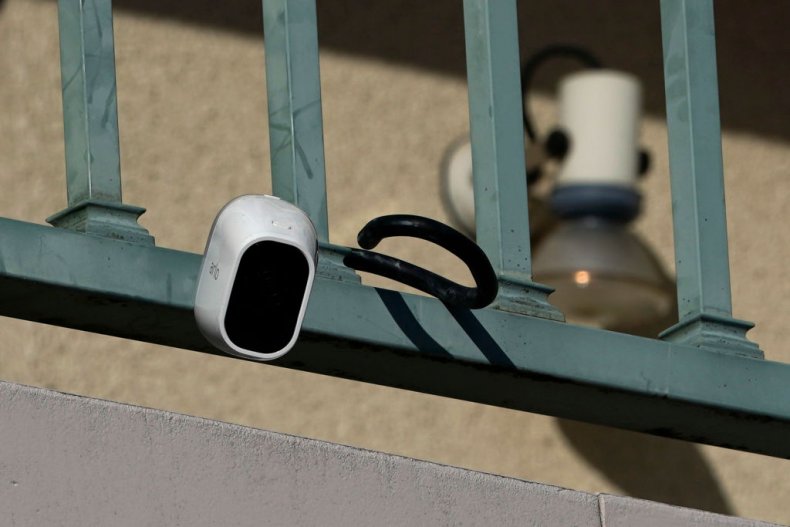 It only took hours after Williams posted the footage for someone to identify the suspect. In an update, Williams said an Instagram user who saw her video claimed he knew the man which helped police find him.
But when Williams attempted to file a police report, she was told that he did not commit a crime since he did not enter her home. However, Williams said a detective visited her home and apologized for the delay. She also said she filed a report against the man.
In another update made on Twitter, Williams said that while the man was identified by police, he still had not been arrested. However, she did say that a judge approved a restraining order against the suspect.
"Even though his mom confirmed seeing her son in the video, the Commissioner said there is only probable cause for attempted burglary," Williams said on Twitter. "Which warrants a criminal summons not arrest."
Newsweek reached out to Williams for comment.