Virgil Abloh Apologizes For Looting Comments, Clarifies $50 Donation: 'I Can Understand Your Frustration'
Luxury fashion designer Virgil Abloh has apologized after receiving backlash for his comments about looters at the George Floyd protests and clarified his donation of $50 despite his large net worth.
The Louis Vuitton and Off-White designer came under intense scrutiny this week after he shared a screenshot of the $50 donation he made to the Fempower Community Bond Fund in Miami, Florida, when dozens of celebrities such as Chrissy Teigen, Blake Lively and Ryan Reynolds made donations of $200,000 to various Black Lives Matter related causes.
Abloh drew ire from Black Lives Matter supporters after he criticized the looting. Supporters said he was showing more concern for businesses than lives lost, and the larger cause.
Under an Instagram video posted by the designer Sean Wotherspoon, showing his looted clothes shops in Los Angeles, Abloh addressed the looters, writing: "Is this what you want?? When you walk past him [Wotherspoon] in the future please have the dignity to not look him in the eye, hang your head in shame..."
The 39-year-old took to Instagram on Monday night where he issued a lengthy apology.
"Let me start with a few central facts. I am a black man. A dark black man. Like dark-dark. On an average trip to the grocery store in Chicago I fear I will die," he wrote.
"The risk of literal death is the normal walk of life for us. I almost live as if I'm walking on my tip-toes. Any interaction with the police could be fatal to me. A split second interaction I could have with them, Off-White sneakers mean nothing... or that i'm head designer of this... or I showed art work at such and such place doesn't apply in the heat of an exchange... I also know that this isn't just about race."
Abloh went on to discuss how his parents immigrated to the US from Ghana with "zero dollars to their name" but provided him with the tools to forge a successful career in the fashion industry.
"As a black person, I have felt anger, sadness, and pain every time one of us is held victim of prejudice or systemic racism. I am proud to stand in solidarity with every movement to eradicate racism and police violence. Racism has to stop. It is literally killing us."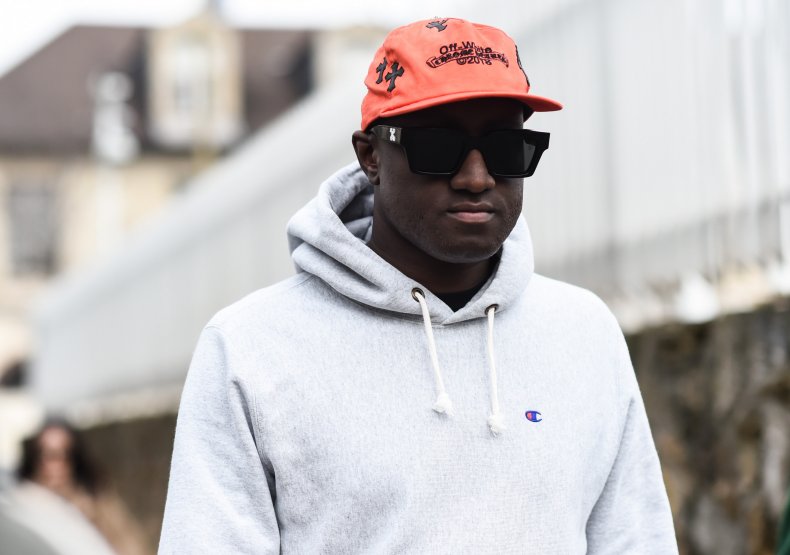 He added: "I feel sick that George Floyd and generations of black people have been unjustly killed by police. Every police officer involved in their deaths needs to be charged and convicted.'"
Police officer Derek Chauvin has been charged with third degree murder following the death of 46-year-old Floyd in Minneapolis on May 25. An independent autopsy has since ruled Floyd's death was caused by asphyxia due to neck compression.
On the backlash he received for condemning looting, Abloh apologized for giving the impression he cared more about property damage, saying: "I apologize that it seemed like my concern for those stores outweighed my concern for our right to protest injustice and express our anger and rage in this moment."
Addressing the backlash to the $50 donation, the designer explained it was part of a chain post he was taking part in with some friends, and that he has actually donated $20,500 to "bail causes and other causes related to this movement."
He added: "I can understand your frustration if you think my contributions were limited to $50, Purely false when it comes to the total."