'Virgin River': Is Hope in Season 3?
Virgin River Season 3 is streaming on Netflix now after more than six months of waiting for the latest edition to arrive.
The third outing picked up from the huge cliff hanger of Season 2, which saw Mel (played by Alexandra Breckenridge) discover Jack (Martin Henderson) lying on the floor with a gunshot wound.
By the beginning of Season 3 Jack is in recovery but the shooter remains at large.
The entire main cast returned for the third series but some favourite Virgin River characters appear a lot more often in the third series than others.
One fan favourite in particular who is largely absent from the third series is the mayor of Virgin River, and the town's biggest gossip Hope McCrea, played by Annette O'Toole.
Warning: This article contains spoilers about Virgin River Season 3
Is Hope in Season 3 of Virgin River?
There is bittersweet news for fans of Hope McCrea in Season 3 of Virgin River.
Hope does make a short appearance in the series and sadly, things take a dark turn for her in the finale.
At the beginning, Doc (Tim Matheson) informs everybody Hope is visiting her unwell, elderly aunt and taking her to doctor's appointments.
Although Hope does not appear much through the series, she is very much there in spirit, even if it is over FaceTime and Zoom calls.
By the end of the series, she had tried to make her way to Virgin River but unfortunately was involved in a car accident on the way to her best friend Lilly's funeral.
The last time viewers saw Hope was her in a medically induced coma, fighting for life.
Unfortunately, fans will not know if Hope lives or dies unless Netflix goes ahead and renews Virgin River for a fourth series.
Regardless of the outcome, hopefully, O'Toole will be back to reprise the role of Hope if Season 4 is given the green light.
O'Toole's return to Season 4 and therefore Hope's fate will also depend on external factors, such as the ongoing worldwide coronavirus pandemic.
O'Toole was noticeably absent from the third series due to the filming disruption caused by Covid-19, showrunner Sue Tenney told Entertainment Weekly.
She coined Hope's visit to see her aunt as a "pandemic pivot," explaining: "We've worked very hard to make sure she was still very much in the show.
"If we have a fourth season, everyone is now vaccinated and the pandemic is not what it was. So, I would hope that we would have Annette back."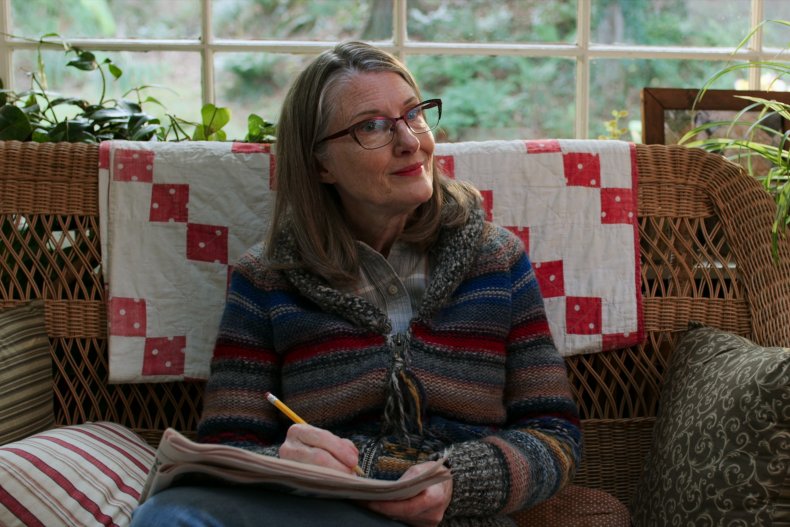 Sadly O'Toole's absence from the third series as a result of the pandemic led to some major rewritings of Virgin River, including removing the storyline of Doc and Hope's renewal ceremony.
The fact a renewal ceremony between the two was on the cards makes Hope's life-threatening accident even more heart breaking.
Thankfully, Tenney does have plans to show that highly anticipated vow renewal ceremony if Season 4 is given the go-ahead.
She also shared there are two episodes worth focusing solely on the ceremony.
Tenney teased: "When we get to that point, which is a re-commitment ceremony, we definitely are going to want to see that. But we have some drama going on with both of those characters that puts that on the back-burner, but also heightens their commitment to one another."
Virgin River fans were quick to notice O'Toole was absent from the series and took to Twitter to share their sadness.
One fan tweeted: "Virgin river season 3 isn't hitting like the others, I'm disappointed. I miss Hope."
A second fan said: "the new virgin river season is so good but I need more of hope plsssss I have 3 episodes left and so far we barely saw her."
A third fan added: "I do hope that Hope is back in S4 of Virgin River!!!! She's my favourite in the show."
Virgin River Seasons 1 to 3 are streaming on Netflix now.