'Virgin River': Everything the Cast and Crew Has Said About Season 3
Virgin River Season 3 has not been confirmed by Netflix, but there are some signs that filming has already begun on the new series as the current run of episodes sit at the top of the Netflix top 10 series chart. Production Weekly wrote that shooting began on the third season way back in July, and locals in Vancouver have been spotting the stars on set.
Fans may be wondering why Netflix has not announced that the show is renewed when filming has already begun, but this is not without precedent. Elite Season 3, for example, was already shot in full before Netflix officially renewed it.
Another hint that Virgin River Season 3 is well underway is the way that showrunner Sue Tenney has been talking about it in interviews. While other Netflix show bosses are often circumspect about the future of their shows, Tenney has been giving hints that suggest a third season is already a foregone conclusion.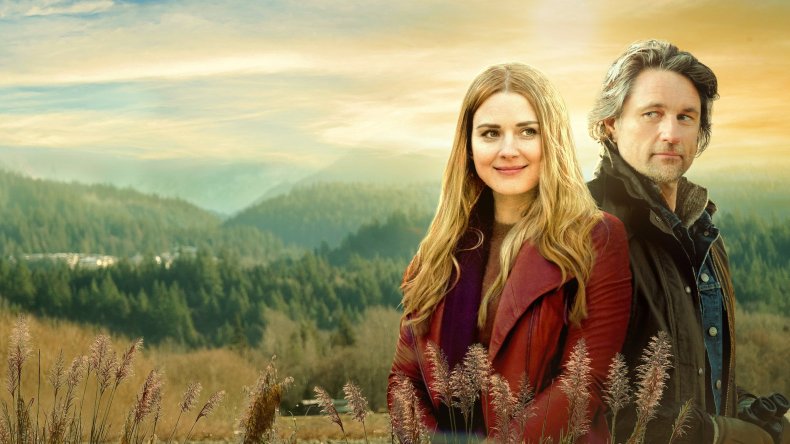 She told Parade, for example, of how, "in a future season(s), my co-executive producer Amy Robertson and I want to explore how our characters will react both individually, and as a group, under pressure." When asked about some of the cliffhangers in Season 2 in that same interview, she also said that viewers would have to "wait for Season 3" for answers.
In a TVLine interview, meanwhile, Tenney gave more specific hints about what fans could expect from Virgin River Season 3. For example, she said that the main plot of the next season would, "go through trying to figure out who shot Jack," and that this could actually play out "over several seasons."
As the Virgin River Netflix show is based on a series of 21 books by author Robyn Carr (plus around a dozen short story anthologies), there is certainly plenty of scope for more stories to base future seasons on.
In the TVLine interview, Tenney said that one of the major plots in a potential Season 3 could be around Doc Mullins (Tim Matheson). She teased: "Doc has some stuff going on [next] season [including] a complication that will challenge him and will challenge his relationship with Hope [Annette O'Toole]. He's going to rise to the challenge, but it is a real complication for him, especially for him practicing medicine going forward. Will he be able to continue to do that? The clinic and town are his life, so we will seriously explore that."
The showrunner also teased that Season 3 could jump forward in time with "a larger time jump than we had between Seasons 1 and 2."
However, fans should not expect a longer than usual wait for more from the show. If the show was able to go into production in early summer as reports suggest, a fall 2021 release date (ie a year from now) seems very likely.
Virgin River Seasons 1 and 2 are streaming now on Netflix.