In Miami, Richard Branson Hits The Ground Running With Virgin Trains USA, High-Speed Rail Service in Southern Florida
"Setting aside the major impact on commuters, for leisure travelers this is transformative," says Virgin Train president Patrick Goddard.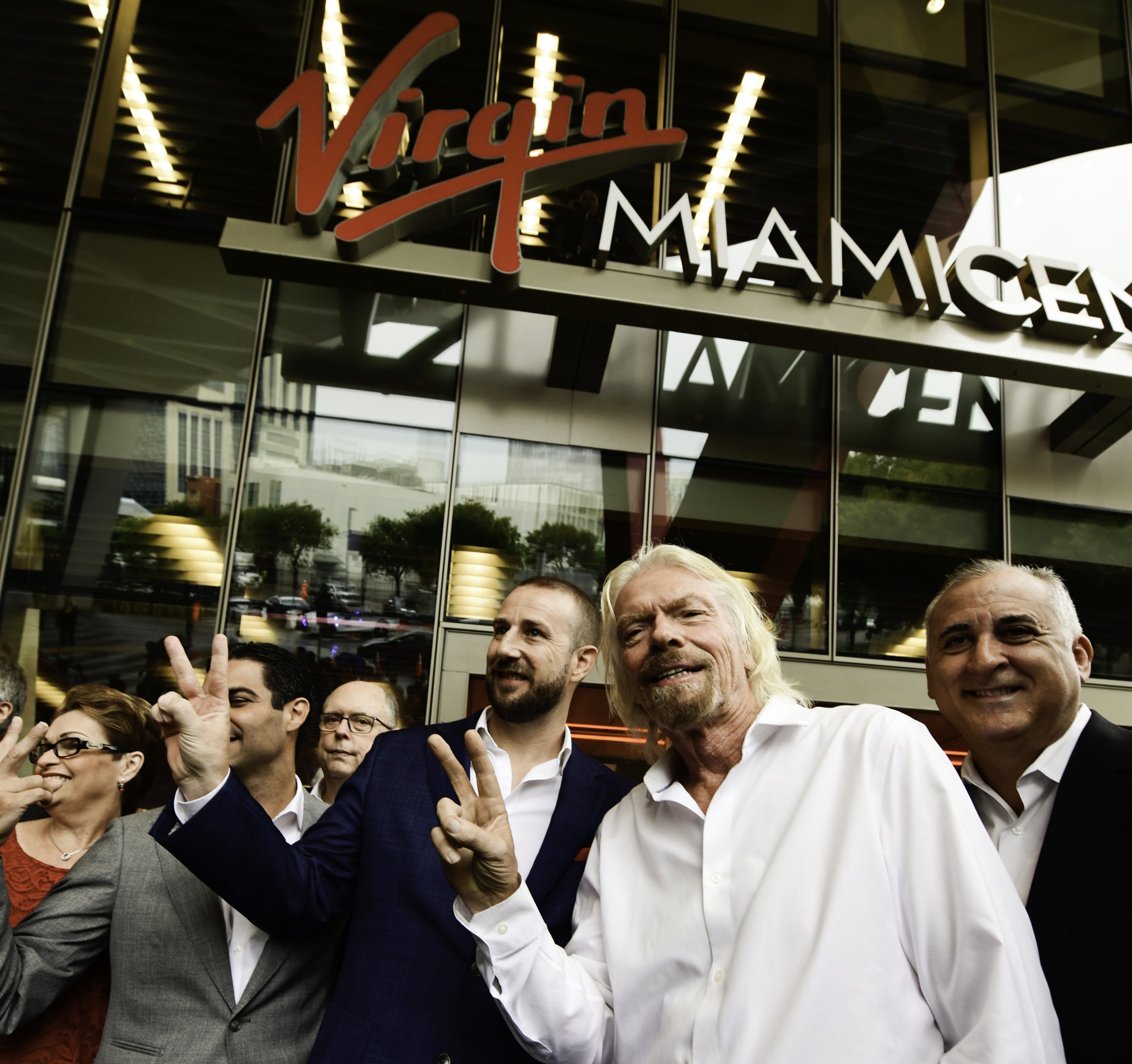 As he casts his gaze to the stars with Virgin Galactic, maverick billionaire Richard Branson is also investing in the most grounded of transport modes: Train travel. Today marked the official unveiling of Virgin MiamiCentral, a new hub for Virgin Trains USA, which offers high-speed travel to various points in Southern Florida.
Service between Ft Lauderdale and West Palm Beach was originally launched in January 2018 by Brightline, with stops in Miami added four months later. In November, Brightline announced a strategic partnership with Virgin and a re-christening as Virgin Trains USA.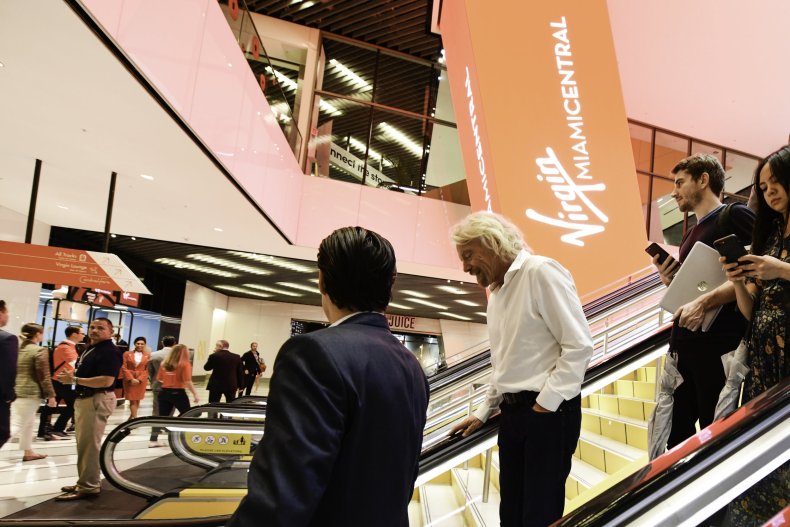 The first phase was re-branding MiamiCentral—the trains themselves will be re-branded later this year. The next steps are expanding service to Tampa and Orlando, with a dedicated stop at Walt Disney World, and connecting the Port of Miami and Miami International Airport.
"In South Florida, congestion is so bad people don't want to traverse county lines for new experiences," Virgin Trains USA president Patrick Goddard tells Newsweek. "Setting aside the major impact on commuters, for leisure travelers this is transformative—you can experience dining and entertainment in another city and be back the same night."
Virgin MiamiCentral, an 11-acre mixed-use development on 1st Avenue, is the bright, Virgin-red convergence point for Virgin Train, Tri-Rail, Metro Rail, and Metromover. It's also a Lyft rideshare pickup spot and a nexus for Citi Bikes and electric scooters.
And it's angling to be attraction in its own right, with office buildings, two residential towers and Central Fare, a collection of restaurants and bars, including Rosetta Bakery. "It's really transformed the western edge of downtown Miami," says Goddard. "We see it as both a transtit hub and a destination."
Virgin Trains launched in the U.K. in 1997—here in the States, it's the nation's only privately owned and operated railway. (To fund growth, $1.75 billion has been secured from private investors.) The company plans to add similar high-speed service in other parts of the country, aiming at corridors that are too long to drive but too short to fly.
"About 250 to 350 miles, that's our sweet spot," Goddard says, adding that service between Boston, New York and Philadelphia is possible down the line.
Right now, though, the big target is connecting Las Vegas and Los Angeles. Via Virgin Train, that trip—a four-hour haul by car—would take as little as 90 minutes. Connecting the two entertainment capitals will require laying all-new tracks, but Goddard says Virgin will mimimize the environmental impact by using areas already distressed by highways and interstates.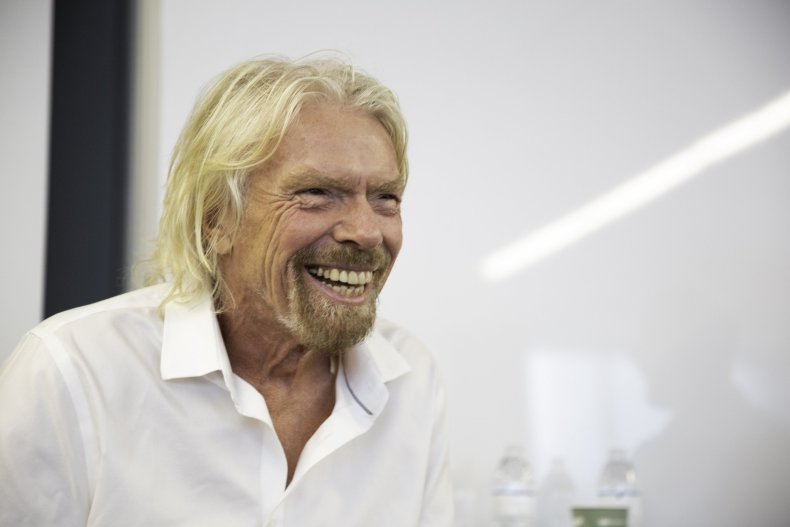 But how has Branson put his personal spin on train travel beyond speeding up timetables?
"In the U.K, we keep increasing the number of people who are using it," he tells Newsweek. "We've managed to do that by introducing a service that was unlike any other. Worrying about entertainment options, the food—thinking of the journey as part of the total experience, not just a means to a endpoint."