Virginia AG Says Colleges Can't Mandate Vaccine Months After Hundreds Disenrolled
Virginia Attorney General Jason Miyares issued a legal opinion Friday stating that state colleges are not legally permitted to require COVID vaccines, including booster shots, for students because the state legislature has not passed any measures requiring students to be vaccinated.
The decision comes months after 238 students were disenrolled from the University of Virginia before the fall semester for not complying with the university's mandate, along with 42 students from the College of William and Mary and 134 students from Virginia Tech University, according to The Roanoke Times and WDBJ-TV.
Virginia Commonwealth University stated prior to the fall semester that it planned to disenroll unvaccinated students, but eventually determined that the students could stay as long as they submitted to weekly COVID testing, The Times reported.
Miyares wrote the ruling in response to a request for an advisory opinion on the matter from Republican Gov. Glenn Youngkin.
"Although the General Assembly specifically authorized public institutions of higher education to assist the Department of Health and local health departments in the administration of the COVID-19 vaccine, the legislation did not grant such institutions power to impose vaccine requirements," Miyares wrote.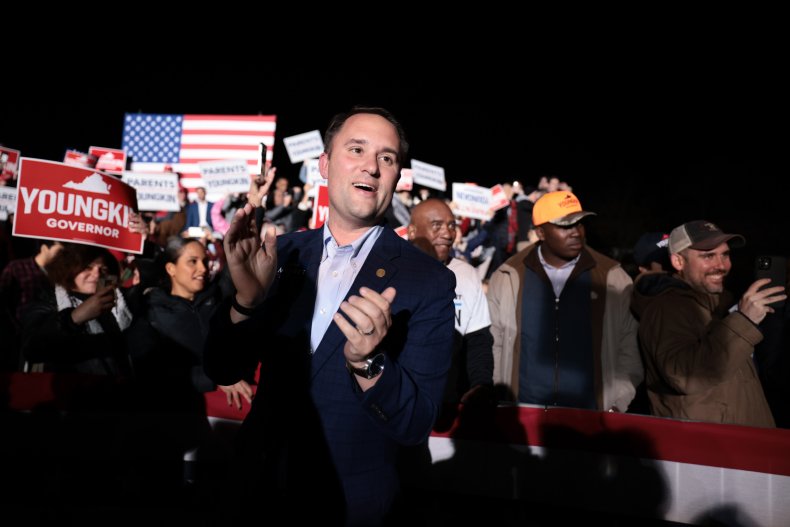 A UVA spokesperson said in August that only 49 of the 238 students that were disenrolled had registered for fall classes, indicating that all of the students may not have planned to return to campus anyway, according to The Roanoke Times.
The 238 students also represented less than 1 percent of UVA's estimated total of about 27,000 undergraduate and graduate students, according to the university's website.
The students who were not in compliance with the mandate also received several emails and phone calls reminding them to get vaccinated before the semester began, a UVA spokesperson told CNN in August.
At least six of the state's public colleges dropped their vaccine mandates for employees following an executive order issued earlier this month by Youngkin that removed the prior mandate for employees of state institutions, according to The Associated Press.
Spokespeople for UVA and VT also told the AP that they are evaluating the new opinion from Miyares, but did not comment on whether they were removing their mandate for students.
The UVA spokesperson told the AP that 99 percent of its student population is vaccinated and has received a booster shot, while 95 percent of students are vaccinated at VT, according to the university's website.
"I conclude that, absent specific authority conferred by the General Assembly, public institutions of higher education in Virginia may not require vaccination against COVID19 as a general condition of students' enrollment or in-person attendance," Miyares wrote in the conclusion of his ruling.