Virginia Democrats Promised an Assault Weapons Ban, Here's Why Legislators Say It Failed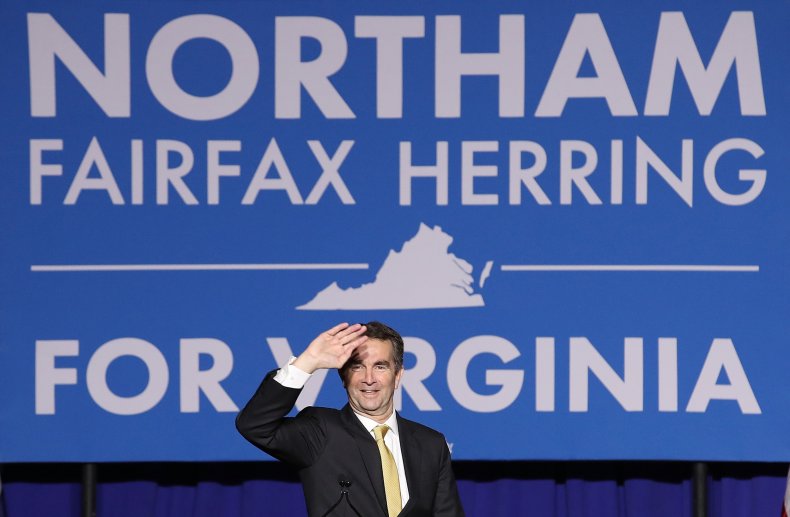 Democrats in the Commonwealth of Virginia campaigned heavily last fall on the promise of new gun legislation should voters decide to sweep the party into a congressional majority for the first time in a quarter-century.
In many ways, the General Assembly has been making quick work of the Democrats' winning campaign pledge, passing measures in either chamber that would expand background checks, implement red flag procedures and limit handgun purchases.
However, one recent defeat, of a bill that would outlaw most sales and transfers of so-called assault weapons, has highlighted emerging reluctance among some within the party to pursue the most contentious reforms.
On Monday, the Virginia Senate's Judiciary Committee voted in a bipartisan fashion to essentially table a proposal that would have banned future sales of assault weapons and outlawed possession of large-capacity magazines.
The measure had passed the House of Delegates just days earlier with much enthusiasm from the Democratic caucus. Now, fissures over a controversial piece of legislation that had previously been scuttled in the Senate were emerging once more.
The Democratic House speaker released a relatively caustic statement after her Senate colleagues, enabled through four Democratic votes, sidelined the bill by sending it to a crime commission for a year-long study.
"The Democratic platform last fall was very clear. Limiting access to weapons of war used in mass murder was a key part of that platform," Speaker Eileen Filler-Corn said in a statement, referring to HB 961, the assault weapons ban. "The House of Delegates delivered on our promise to take action to keep those weapons off our streets. To call [the] vote by the Senate Judiciary Committee a disappointment would be an understatement."
Interviews suggest that competing priorities and divergent pressures within the state's Democratic Party may have played a role in the demise of the bill, which appeared ill-fated from the start.
"I just thought it needed to be studied in an environment where there was less time pressure and where we could make sure we got it right," Senator Scott Surovell, one of four Judiciary Committee Democrats who voted with the committee's six Republicans to remand the bill, said. "We have 20 to 25 really big policy bills left to get done in the next three weeks."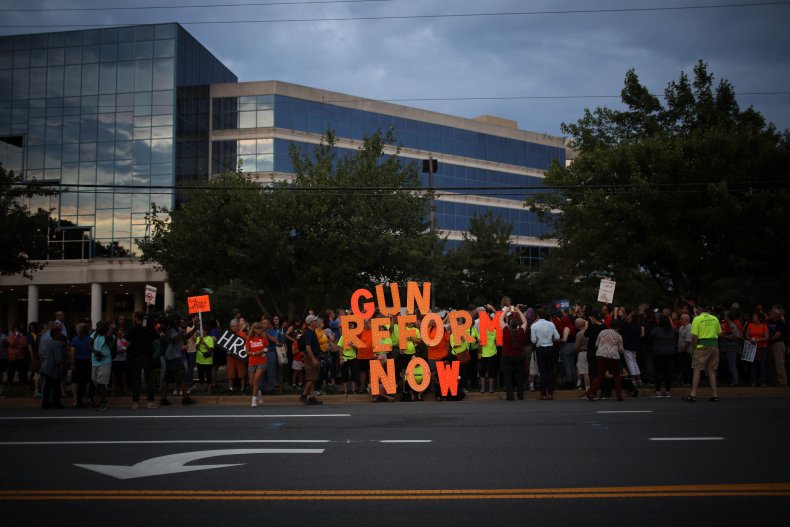 In mid-January, Dick Saslaw, the Senate's majority leader who also sits on the Judiciary Committee, rescinded legislation he had pre-filed following his party's fall victories that would have outlawed the possession of assault weapons entirely.
The decision to remove that measure from consideration was met with unanimous approval from the committee's Democrats.
After a mass shooting inside a Virginia Beach municipal building in May 2019 that killed 12 people, Governor Ralph Northam, a Democrat, called for a special session to consider a package of gun legislation.
The General Assembly, then under Republican control, received a host of measures Democrats were pushing to adopt in the wake of the shooting, including one proposal that would have banned assault-style rifles and large-capacity magazines.
Authorities recovered multiple large-capacity magazines from the scene of the Virginia Beach shooting.
When the time came for a vote in committee to consider that measure, the Republican majority opted to dismiss it. Democratic Senators John Edwards, Creigh Deeds and Chap Petersen voted with their Democratic colleagues against sidelining the bill.
The special session adjourned in less than two hours without any votes on the legislation recorded on the House or Senate floors.
The three above-named senators later voted with committee Republicans to table Monday's iteration of the assault weapons ban, which in many ways was more lenient than the one considered during the special session. (Surovell, the fourth Democrat, was not on the Judiciary Committee in 2019.)
"I think what was concerning and frustrating and a bit of a shock was the voting record of some of the Senate Judiciary Committee members in 2019, when they supported the governor's bills," Lori Haas, a gun reform advocate who lobbies the statehouse on those issues, told Newsweek. "Now suddenly there's this heartburn that maybe we shouldn't do all the bills at once. It makes no sense strategically or politically."
Democrats outside the committee expressed frustration with their colleagues' vote and confusion about the events leading up to Monday, even if they suspected it would to some extent be a forgone conclusion.
"Democrats sent a bill to the Crime Commission that had already been studied by the Crime Commission," one aide to the Democratic Party, who requested anonymity, complained to Newsweek.
One point of disagreement was the extent to which the four Democrats made their outstanding concerns about the bill clear. The House had already amended its initial legislation to loosen some restrictions that had been perceived as overly burdensome.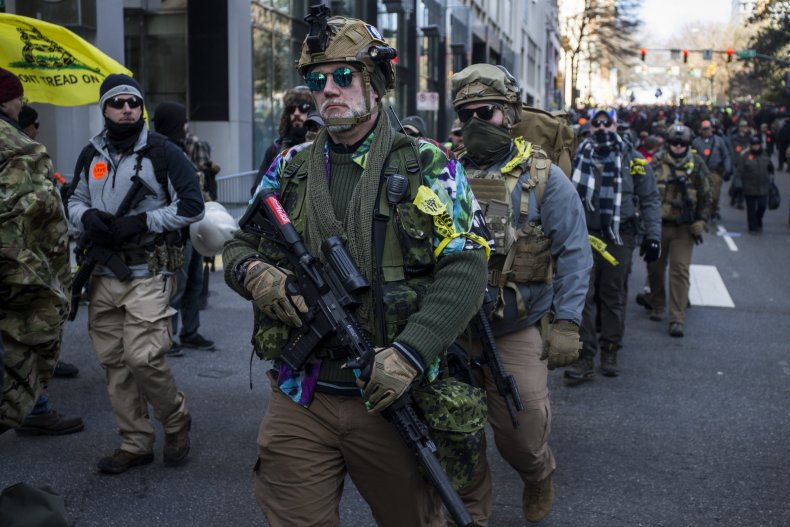 "I had said pretty early in the process that I'm not going to support a bill that treats somebody like a criminal for owning something that they legally purchased. I said that pretty early on," Petersen explained. "That's why we went with the other bills. We said in terms of this assault weapons concept, assault weapon is a great term, but when you actually break it down it's a lot more amorphous about what it means."
A common theme was the lack of communication between the House and Senate sides on the bill's prospects. The Democratic aide said that "we didn't know it wasn't going to work out, and we were fighting until the last vote died."
Reflecting on why the House sent the bill over when it was almost certainly a doomed venture is another major point of contention. Petersen suggested that the House forced his hand by requiring his recorded vote at this point in the process.
"You'll need to talk to our leadership" about why they sent it over, he said. "Obviously, they put some of us in an awkward position. I don't know what to tell you other than sometimes it sucks being a politician. That's just the way it is sometimes."
Similar to Surovell, he emphasized that it's a "part-time legislature, and we're already two-thirds of the way through the 2020 session."
Capitalizing on the bill's defeat, gun-rights supporters will likely look to January's massive rally at the State Capitol on Lobby Day, when average citizens make contact with legislators to advocate for specific policies. Petersen said that the outpouring of support for gun rights was "all part of a piece" for why he cast his vote with the Republican minority.
"We've gotten more phone calls on this issue than everything else combined," he said.
Whether or not Virginia will move to ban assault weapons after the year-long period of study is over, which will occur during an election year, is unclear.
Delegate Dan Helmer, who sits on the relevant committee in the House, repeatedly emphasized his chamber's desire to promote good public policy regardless of the Senate's actions.
When asked whether he believes he can win the favor of the four Democrats who bucked their party and helped table the ban, Helmer said that he believes "those who want to support good public policy" will endorse the bill next year.
"All of us on the Public Safety Committee had the courage to honor the pledges we made," he said. "These people are my friends, so I'm going to have a conservation with them and try to understand. These are people who I respect and who have the interests of Virginia in mind."