Virginia Attorney General Gears Up for Health-Care Fight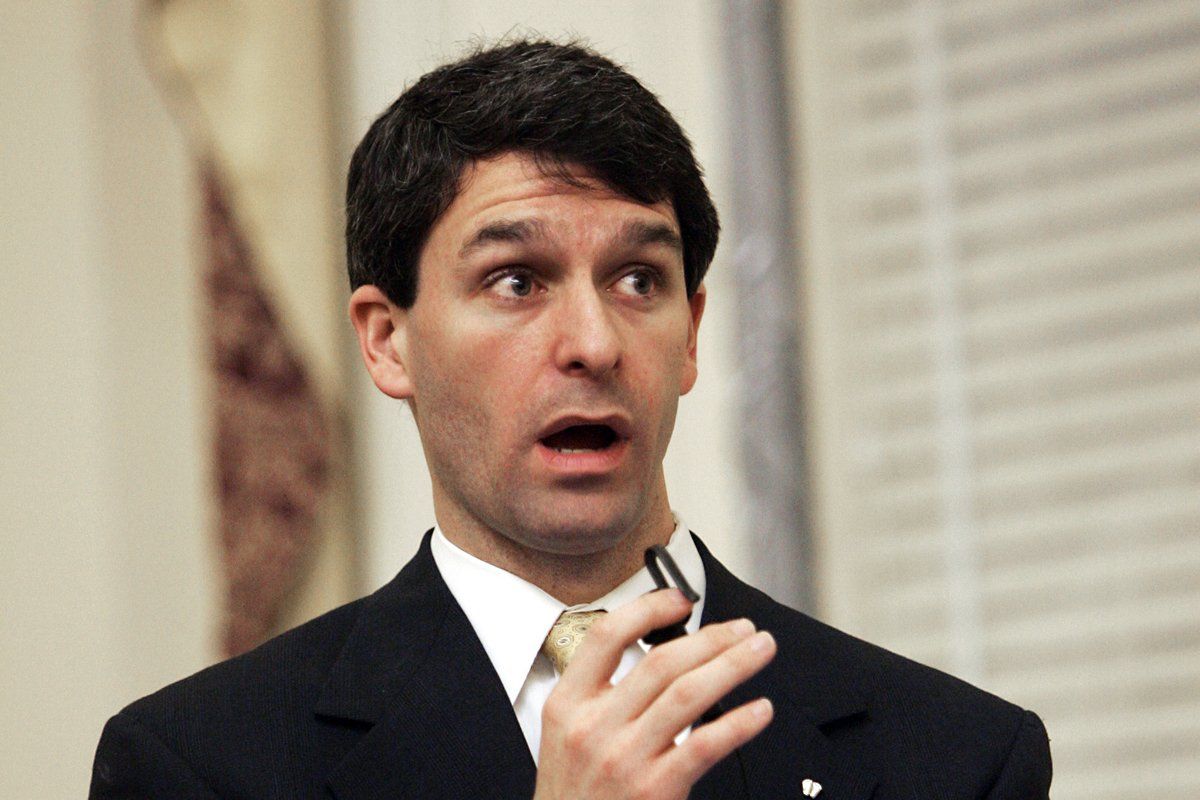 On Monday a federal judge ruled that Virginia Attorney General Ken Cuccinelli has the right to sue the federal government on behalf of his commonwealth, in protest of the new federal mandate to buy health care. But on Thursday night, in a speech to about 200 young conservatives at a Young America's Foundation event, Cuccinelli made it sound like he already won the case.
Cuccinelli said his lawsuit wasn't meant only to stop Obama's mandate of health care but to make a point. "It's not really about health care. What it's really about is liberty," he said.
Cuccinelli equated the health-care mandate with the government forcing people to buy a new GM car every three years. Both are expensive, he said, and the government has a vested interest in you purchasing both. He added that the feds don't want you to buy a Ford, and they don't want you to make your own health-care decisions either.
"We just won round one," he said.
But in a post on a White House blog Monday, Stephanie Cutter, assistant to the president for special projects, said the celebration was premature. She compared this struggle to the ones between states and the federal government following the civil-rights cill, the Social Security Act, and the Voting Rights Act.
Though federal law usually trumps state laws, Cuccinelli said, that is not the case when the federal law is deemed unconstitutional. In March he stood by as Virginia Gov. Bob McDonnell signed into law the Virginia Health Care Freedom Act, which says state residents cannot be forced to purchase health care, nor be penalized for not doing so. The law was coincidentally signed the day after Cuccinelli's suit was filed against the new federal health-care law.
Pausing for groans after the mere mention of the name Nancy Pelosi, Cuccinelli spoke of his idea of "liberty pie," of which he says there are only two pieces: government power and citizens' liberties. When either side of the pie gets bigger, the other side shrinks, he said.
Health care has been in the limelight for other reasons this week. On Tuesday Missouri voters approved a measure designed to nullify the federal law.
With midterms fast approaching, Cuccinelli said that electing a conservative agenda is more important than the specific people who carry it out, adding that losses in 2010 would be OK, as long as they set up conservatives for big wins in 2012. He urged the young voters to wait for, and then work to elect, a candidate who not only shares their ideals, but also has the ability to implement them.