North Carolina Man Arrested for Allegedly Threatening to Burn Down African-American Church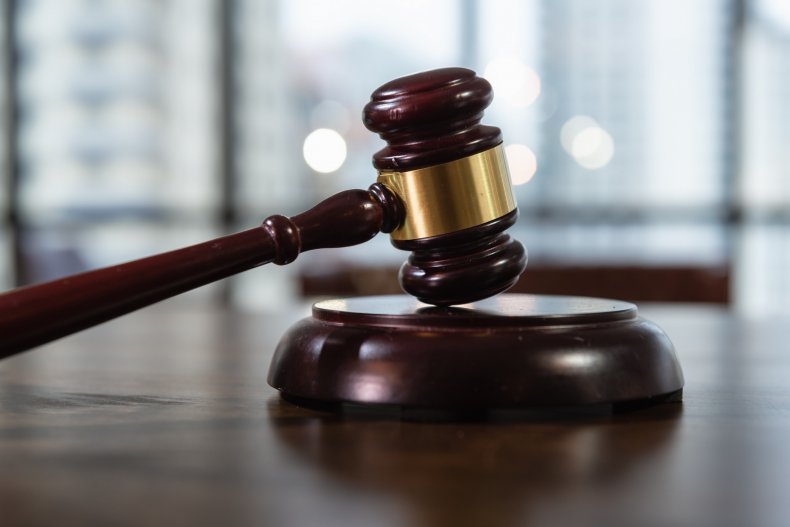 A North Carolina man was arrested Friday for threatening to burn down a predominately African-American church whose clergy took part in a peaceful demonstration in Virginia Beach following the death of George Floyd.
John Bareswill, 63, made an initial court appearance before U.S. Magistrate Judge Robert J. Krask after his arrest and is currently being held at the Western Tidewater Regional Jail pending a detention hearing.
Bareswill could not be reached for comment, and during an encounter with the Federal Bureau of Investigation, he denied placing the call in question. Preliminary charges in Bareswill's case include one count of threatening arson, which carries a potential penalty of 10 years' imprisonment.
According to an affidavit from FBI Special Agent Alex Cava, the bureau was first contacted on June 8 by the Virginia Beach Police Department after a member of a local Baptist church, unidentified in court documents, reported a menacing phone call. The New Hope Baptist Church was widely indicated in news reports as having been the recipient of the threat.
During the phone call, a man's voice was heard warning that church members "need to shut up," using a racial slur, according to two individuals who heard the call. The caller then threatened to set the church ablaze.
Earlier that week, a New Hope minister had taken part in a prayer vigil and demonstration for racial justice at Mount Trashmore in Virginia Beach.
"Our office takes seriously any threat to the lives and well-being of our fellow citizens," G. Zachary Terwilliger, the U.S. attorney for the Eastern District of Virginia, where the case if being prosecuted, said in a statement.
"Threats meant to silence or intimidate people because of their race or religion, like the one allegedly made here, have our highest priority," Terwilliger added. "No one should be made to fear for their safety or the safety of their church for speaking out, and we will seek justice for victims of those who allegedly violate that right."
Virginia Beach police obtained phone records for the church and ascertained a single call from that time period from a number belonging to Bareswill.
On June 9, police and FBI agents confronted Bareswill outside his job, at which point he confirmed he was the owner of the number indicated in phone records, according to Cava's affidavit. Nevertheless, he denied placing the call to New Hope two days prior.
After obtaining his consent, an FBI examiner dumped the contents of Bareswill's phone. Combing through Bareswill's mobile search history, they discovered that the phone had recently been used to search for phrases including "Who said all whites are racist, "Black Lives Matter protest held in Virginia" and "Who organized the protests from mount trashmore to town center."
According to Cava, Bareswill's phone had also been used to search for information about three African-American churches, including New Hope. Bareswill's phone records showed that an outgoing call was placed to New Hope at the time the church received the threat. That call was preceded by the digits "*67," which are used to prevent a caller's information from displaying on the recipient's caller ID system.