Water samples from 27 schools in Virginia Beach, Virginia were found to have levels of lead higher than industry safety recommendations, according to WTKR. All potable water sources were tested, including those used for drinking and food preparation. Out of those samples, 61 were found to be contaminated with lead levels of more than 15 parts per billion.
"We understand that this may be concerning news, especially if your child is in one of the schools that was affected," wrote Virginia Beach City Public Schools (VBCPS) Superintendent Aaron Spence on the school system's website. "But we are working closely with the Virginia Department of Health (VDH) and Virginia Beach City Public Utilities, both of which are providing guidance and support. Our testing protocol is in place for this very reason: to identify and correct issues expediently. We are and will remain committed to protecting the health and well-being of our students and staff in VBCPS."
Officials moved quickly to alleviate the problem, according to Jack Freeman, COO of Virginia Beach Schools.
"We began correcting by replacing faucets and conducting a retesting program," Freeman said in an interview. "Over the course of about a week and a half, we were able to make those corrections and as of this morning, all of those sites that have previously tested above threshold are within threshold."
Dr. Demeria Lindsay, Health Director of the Virginia Beach Department of Health believes the hazard is minimal.
"In order to achieve levels in the bloodstream that would cause toxicity," Lindsay said, "based on the levels we've heard from the school, the amount of water that would have to be consumed is significantly beyond normal human consumption."
However, not all the schools that meet the criteria have been tested. Bottled water will be made available on an as-needed basis in those schools. Testing is scheduled to be completed by the end of the school year.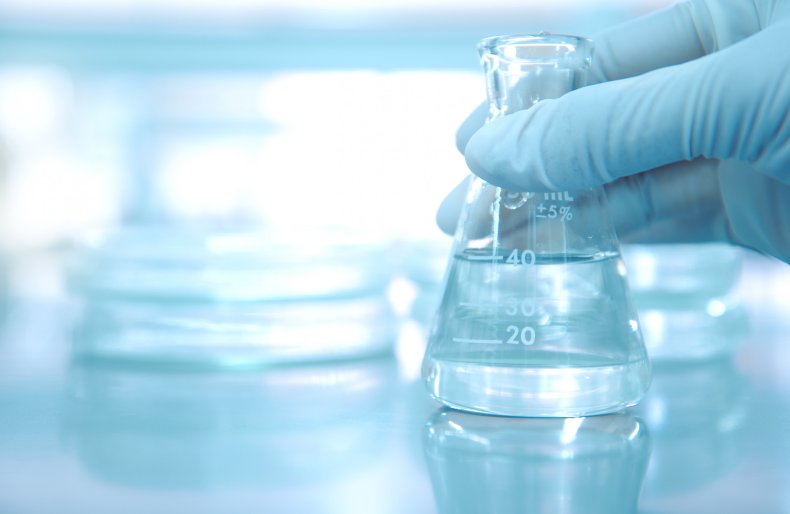 While exposure to lead is harmful to anyone, the World Health Organization says children are "particularly vulnerable" to lead poisoning. Young children absorb 4-5 times more of the lead they ingest than adults. High levels of lead in the bloodstream can adversely affect the development of the nervous system and brain.
High levels of exposure to lead can cause convulsions, coma and potentially death. One of the greatest causes of exposure is water being delivered through lead pipes or pipes that have been soldered together with lead.
The Environment Defense Fund says that 6.1 million homes have lead pipes. Additionally, over 10 million homes get their water through lead pipes that branch off the main service line.
Lead pipes are partially to blame for the water crisis in Flint, Michigan. When the city began using the Flint River for their drinking water source, the corrosive untreated water began leaching the lead out of the service pipes. Some samples tested at more than 100 times actionable levels, according to the Natural Resources Defense Council.
Even though Flint switched over to the Detroit water system in 2015, National Public Radio reported that practically every line in the city still requires inspection or replacement.
The problem with pipes is also prevalent in New Orleans, where records of where the lead pipes are under the city have not been updated since before Hurricane Katrina. According to BuzzFeed News, a report on water safety was never released to the public, which may have exposed residents to the risk of lead exposure.
Officials allegedly combined test results from both low-risk [without lead pipes] and high-risk [with lead pipes] homes, which made the information obtained unreliable.
"The bottom line: According to the Inspector General's detailed investigation many New Orleans residents may have been drinking significantly lead-contaminated water for years without knowing it due to faulty testing," said NRDC senior director Erik Olson. "This is in large part because the Sewerage and Water Board was violating federal rules and recommendations."