Virginia Bureaucrats Map Out 'Anti-Racist' Reeducation Plan | Opinion
On Thursday, parents in Fairfax County, Va., one of the country's largest school districts, got a disturbing email. Superintendent Scott Brabrand said he is "revising" the district's "Controversial Issues Policy," which protects students from biased teaching, and developing a new "Anti-Racism, Anti-Bias Education Curriculum Policy."
As part of a "key strategy to achieve educational equity," Brabrand said he is gathering "input" to "support more inclusive and equitable curriculum policies." The survey asked parents loaded questions, such as whether they agree "anti-racist" and "anti-biased" curricula would best "support" students. It asked if they agree that the school district should "teach students how to challenge power and privilege in society." And its many questions baited parents to spell out how important it is for staff to "discuss topics of race, racism, identity, bias" with students.
What Brabrand didn't tell parents: the survey was just a pretense, according to documents we've unearthed.
Almost two months ago, on March 11, Fairfax County Public Schools finalized a contract with the co-creators of the survey—the Leadership Academy, a consulting outfit based in Long Island City, N.Y. The agreement's "Pricing Schedule" lays out a four-year plan to improve the "competencies" of all FCPS employees, including administrators, principals, teachers and staff. The district agreed to spend taxpayer dollars on "simulations," "full time sessions," "follow-up coaching" and "retreats" on "equity," "anti-racism," "cultural responsiveness" and other buzzwords for the controversial ideology of critical race theory that categorizes people according to the color of their skin.
All told, the "Pricing Schedule" includes 21 items that lay out details for its reeducation plan. They include "Executive Coaching" at a rate of $6,700 per leader or a small group of five executives for $12,100, and "Coaching for Equitable Practice," starting at $21,200 for 15 participants.
The big-ticket items include "district-wide customized, deeper touch professional learning engagement" for at least $240,000. The award runs through July 2025 with three one-year extension options.
If the school district purchased the bare minimum on this shopping list, the tab would be $702,700, but the actual price tag could easily run into the millions of dollars.
Elected in 2019, Fairfax County's 12 school board members, all endorsed by the Democratic Party, took office on January 1, 2020. Just days later, at their first board meeting, they declared they would battle "hate and bias in our curriculum."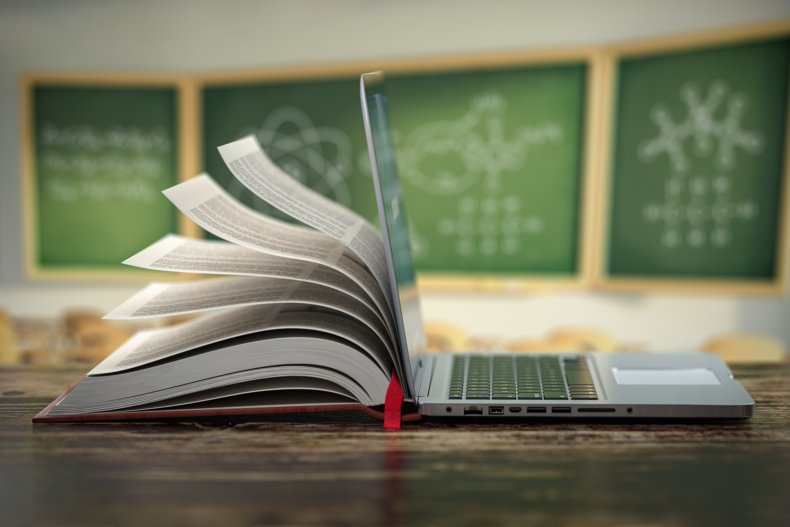 A mere two months later, in the early days of the coronavirus pandemic, the FCPS Office of Procurement staff issued a sweeping "Request for Proposals" for "Leadership Development Training." In fact, the county planned to provide training for "all employees over time." In October, the district paid Leadership Academy $21,000 for its services. In December, we have learned, the board's Governance Committee quietly met to discuss ditching the controversial issues policy so teachers can get around requirements that they "remain impartial" on controversial issues, and instead—with the change—"take a clear position" on "matters of contemporary controversy," as part of a new "Anti-Racism and Anti-Bias Education Policy." The recommendations included hiring a list of consultants, including Leadership Academy and The Equity Collaborative (known for high-priced consulting in neighboring Loudoun County), and issuing a "Letter of Reckoning with Racism."
In March of this year, the school district paid Leadership Academy another $28,000. The district refused to reveal what the contracts entailed, forcing us to file a Freedom of Information Act request.
The school board's scheme parallels similar efforts by self-proclaimed "equity warriors," who collect millions of dollars in consulting fees from school districts around the country, from Loudoun County, Va., to Eanes Independent School District in Austin, Tex.
Consultants are not supposed to determine the direction of school districts. School boards and school board members are responsible for the curriculum, budget and public policy guiding the education of more than 51 million K-12 students in America's 17,000-plus regular and charter school districts.
Yet in a growing number of school districts across the country, things are upended, and indoctrination schemes are being carved out for our schools, hidden from public view. Districts like Fairfax County are a bellwether, offering a cautionary tale into how educrats and activists are hijacking school systems to hold our country's children hostage and infuse them with their divisive indoctrination.
That's why we joined forces with other mothers at Parents Defending Education, a new national organization empowering parents to expose and challenge indoctrination efforts at schools districts nationwide. To better understand what led to the rollout of this extraordinary survey, parents spent hours poring over documents and interviewing anonymous sources who fear retaliation.
The Fairfax County school district says it wants to "create a culturally responsive school system," "learn to audit curriculum with a culturally responsive lens" and engage in "strengthening reflective practice and sustaining leadership growth" with "explicit emphasis on racial equity in coaching conversations." That all may sound well and good to many parents, but the district has opted for a procurement vehicle that has no cost ceiling. The award creates a flow of taxpayer dollars that will deeply embed the indoctrination in our schools, if we, as citizens of conscience, don't stop this poisonous ideological reeducation.
Asra Q. Nomani is a parent in Fairfax County Public Schools and vice president of strategy and investigations at Parents Defending Education. Elizabeth L. Schultz is the former U.S. Department of Education Deputy Director of the Office of Educational Technology, a former Fairfax County School Board Member, and a senior fellow at Parents Defending Education. They can be reached at info@defendinged.org.
The views expressed in this article are the writers' own.