Virginia Cardiologist and Tour Guide Killed While Fly Fishing on Belize Family Holiday
A doctor from Roanoke, Virginia who was on vacation in Belize with his family, was found dead face down in a lagoon with a number of gunshot wounds.
An investigation is underway into the murders of Gary Swank, 53, a cardiologist at Virginia's Carilion Clinic, and local Belize tour guide Mario Graniel, 53, who were both killed while they were on a fly-fishing expedition in San Pedro.
Authorities told the San Pedro Sun that police had been called to Graniel's home after a gunman fired shots outside on Saturday, and so it was likely that he was the target of the attack.
The pair went fly-fishing in the San Pedro town lagoon at around 10 a.m. on Sunday and some time within the next 90 minutes, a dark-colored skiff passed by Graniel's vessel and fired on the men inside. Swank was found in the water, while Graniel was found in the boat around 30 feet away, the paper reported.
TV network WSLS reported that Swank was on vacation with his wife and school-aged children and was an avid fisherman who had posted many images of his hobby on his LinkedIn profile.
Newsweek subscription offers >
Swank's patients took to social media to pay tribute to the cardiologist, such as Cindy Jones who posted on Facebook: "I can't believe this, this is such a shock and loss for our area."
"He was a great doctor who we all are going to miss dearly," Sonya Jennings wrote. Theresa Hodges, who was a patient of Swank's for 13 years said: "He saved my life and every time I went to his office he was a very knowledgeable, patient and caring person," WSLS reported.

Swank had just been promoted to associate professor at the Virginia Tech Carilion School of Medicine. His employer Carilion Clinic said in a statement that its staff "are heartbroken at his loss."
"Dr. Swank was a well-respected and well-loved colleague who, each and every day, embodied the values that we hold dear. His absence leaves a void in our team and in our community."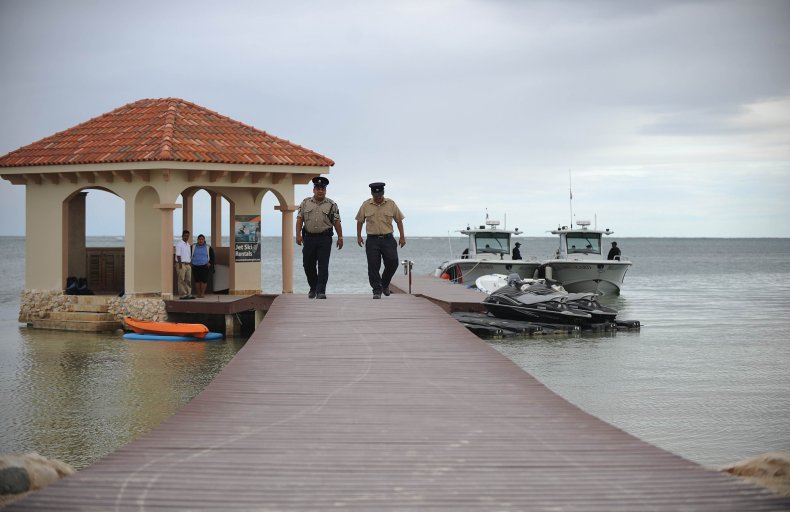 The Belize Game Fish Conservation Network paid tribute to the pair in a Facebook post, saying that it "won't be high and mighty about the crime in Belize, the sad reality is that it's a product of the environment we foster. But every person lost to it is irreplaceable."
The BGFCN family would like to express our sincerest condolences to the families of Mario Graniel and Gary Swank. No one deserves to go out that way especially someone so kind-hearted."
Belize has a level two travel advisory according to the U.S. State Department, which warns travelers to exercise increased caution due to crime, with armed robberies and murder described as "common even during daylight hours."
Virginia Cardiologist and Tour Guide Killed While Fly Fishing on Belize Family Holiday | News