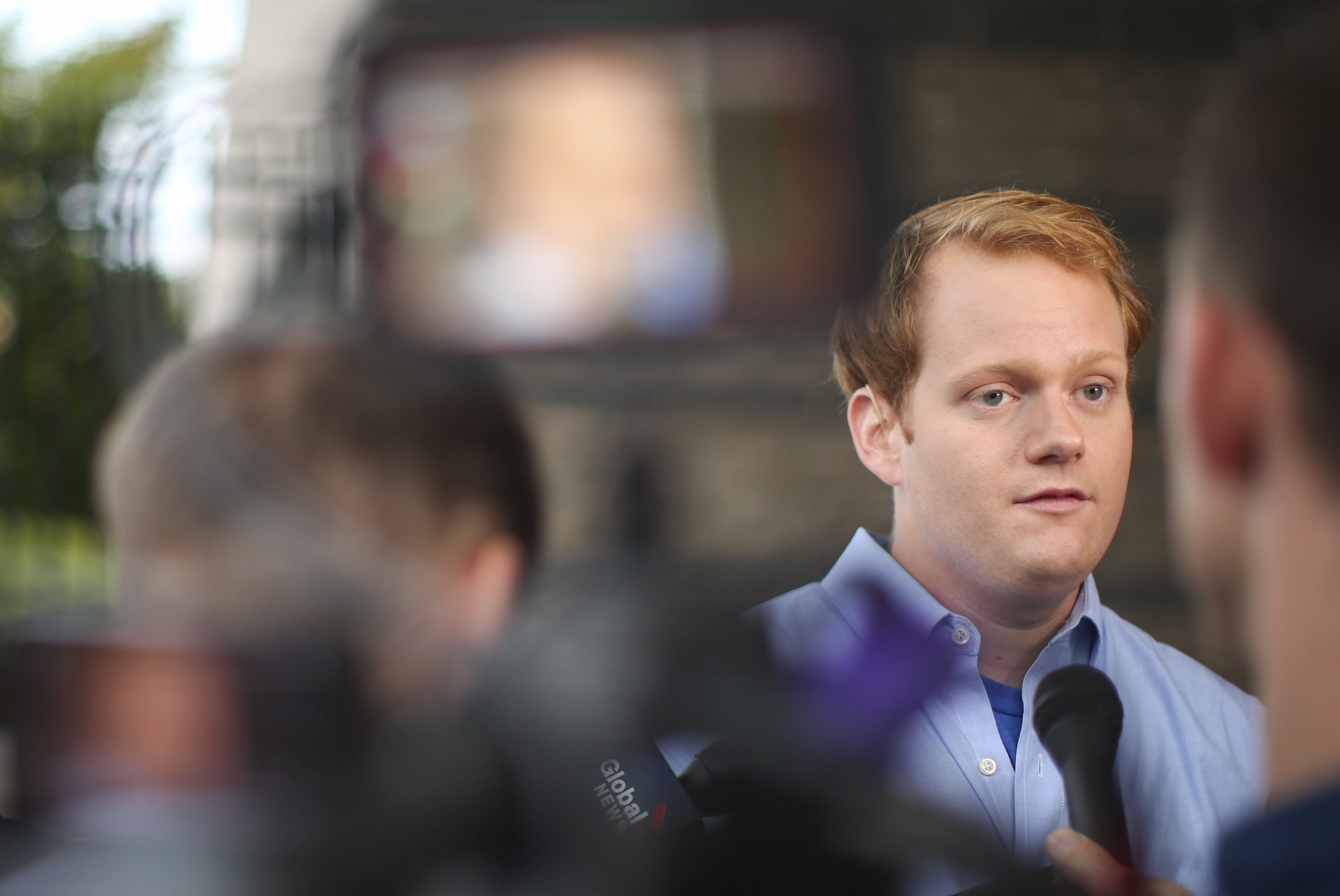 For gun control advocates, the victory of Chris Hurst over a candidate backed by the National Rifle Association (NRA) in a Virginia election was even sweeter given the first-time politician's personal history.
That's because Hurst, 30, is a former television journalist who lost his late girlfriend to gun violence on live TV.
Hurst's then girlfriend—television news reporter Alison Parker, 24—was shot dead along with her cameraman Adam Ward, 27, while they were broadcasting live for WDBJ7 news station near Roanoke, Virginia, on August 26, 2015. The suspect, ex-WDBJ7 journalist Vester Flanagan, later shot himself and died from his wound.
In February, Hurst announced in a Daily Beast op-ed that he was leaving journalism to fight for a seat in the Virginia House of Delegates in order to "fight for those who are most vulnerable." His campaign included a promise to reduce gun violence by focusing on those "most susceptible to homicide and suicide from firearms," including people of color and women who have left abusive relationships.
Read more: Virginia shooting victim's father demands gun laws
In Tuesday's election in the 12th district of Virginia's House of Delegates, Hurst—who ran on a Democratic ticket—received 54.33 percent of the votes, ahead of Republican incumbent Joseph Yost on 45.52 percent, according to the Virginia Department of Elections. The NRA rates politicians from A to F based on their track record on supporting gun rights; Yost, had an A rating and Hurst had a D grade.
Groups calling for tighter restrictions on gun ownership and purchase celebrated his victory, while others saluted Hurst's determination in coming back from personal tragedy to serve the people of Virginia.
Raised in Philadelphia by a business owner father and teacher mother, Hurst moved to Virginia almost a decade ago to work as a journalist. In 2015, at the time of Parker's death, he was a news anchor at WDBJ7. "We had just moved in together, we were blissfully in love and we were ready to begin our new life," Hurst wrote in the Daily Beast.
After the shooting Hurst returned to work at WDBJ7, but decided to pursue a career in politics in February. "My career in news was fulfilling but instead of asking questions, I became focused on finding solutions," he wrote on his campaign website.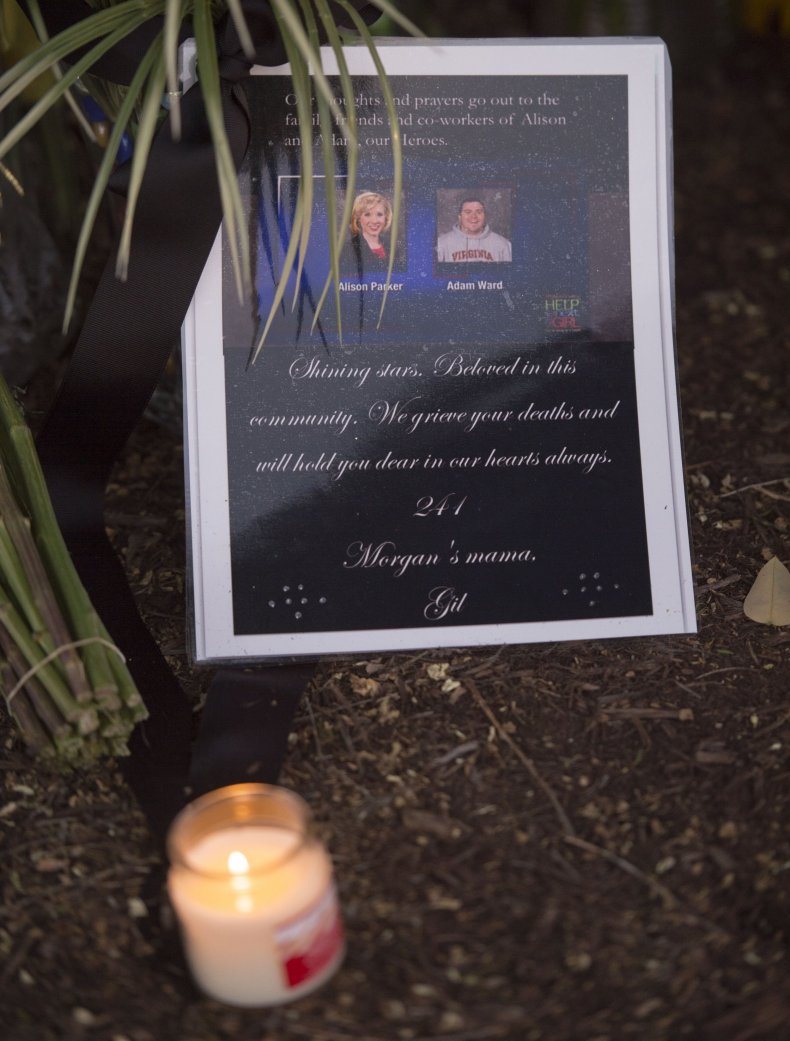 Hurst has been clear that he does not want to be considered a one-issue candidate, and has said that he wants to increase access to mental healthcare in Virginia, overhaul education funding and expand Medicaid.
In regard to gun violence, he told The Guardian in February that he wanted to "cut out the BS when it comes to gun violence prevention." Hurst said he wanted to introduce targeted policies to keep guns out of the hands of people when they are at highest risk of committing violence—such as a gun violence restraining order, which would allow family, friends or police to temporarily restrict a person's access to guns.
"What I care about most is trying to reduce the number of people who die with a gun, whether it's homicide or suicide. The last thing I would want to do is to try to change someone's culture or their way of life," said Hurst.
The Democrat has made clear that he is an advocate of gun rights, and only opposed to guns ending up in the hands of someone who could pose a danger. He told the Washington Post that he was a gun owner and that his late girlfriend liked to shoot, and that he was not keen on universal background checks for gun owners. "I'm just not as matter-of-fact, black or white with guns as I think people expect or want me to be," he said.