Investigators are now "working backwards" to determine whether a Virginia man serving a life sentence for a 2002 murder may be involved in decades of cold cases after he confessed to two other murders in recent months.
Fairfax County Police said Wednesday that 52-year-old Charles Helem has been charged with two additional murders, one from 1987 and another in Maryland in 2002, according to The Associated Press.
Helem has been serving a life sentence for the 2002 murder of his ex-girlfriend Patricia Bentley, who was found dead in her home at the age of 37 in what authorities determined was a murder by strangulation.
He was charged this week with a 1987 murder, when Helem would have been in his late teens. Eige Sober-Adler, 37, was found in September 1987 in a field behind a Virginia motel. Her car was found abandoned on a nearby toll road.
The second 2002 murder of 19-year-old Jennifer Landry from Massachusetts allegedly took place after Helem told authorities he picked her up in the Washington D.C. area, and killed her later the same day near the town of Mount Rainier in Maryland, police said.
Authorities said Helem sent letters to police in the Prince George's County area in 2010 and 2017 suggesting he had information on Landry's death but refused at the time to be interviewed by police, according to WJLA.
Police said Wednesday that investigators continued to request interviews, and Helem finally agreed late last year. They said he confessed to Landry's murder in an October interview, as well as the 1987 murder of Adler by providing information only the killer would have in both cases.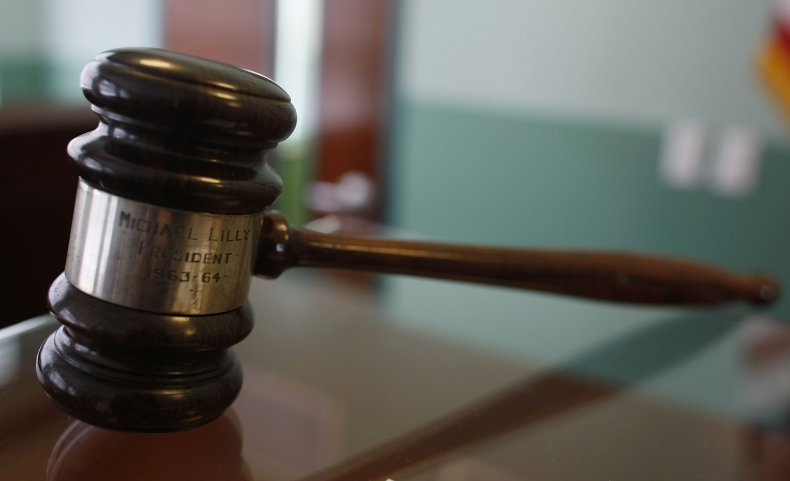 Officials also said that Helem told them he spent time employed as a truck driver, which led to their now ongoing efforts to investigate old cases to determine if he could have been involved in any other murders, according to WTOP.
Prosecutors also said when Helem was sentenced in 2003 that his previous criminal record included several years in prison for allegedly choking his then-wife, who survived that attack, WTOP reported.
"Today my heart is with the Adler family. This indictment will not bring her back. And while her parents are not here to experience this day, it is my hope that those who knew and loved her will have some semblance of closure," said Fairfax County Commonwealth Attorney Steve Descano, according to WJLA.
Authorities did not call Helem a "serial killer" in the Wednesday press conference but said his involvement in three murders 15 years apart gives them a reason to investigate other previously unsolved cases.