Virginia Cop Kills Second Unarmed Civilian in Four Years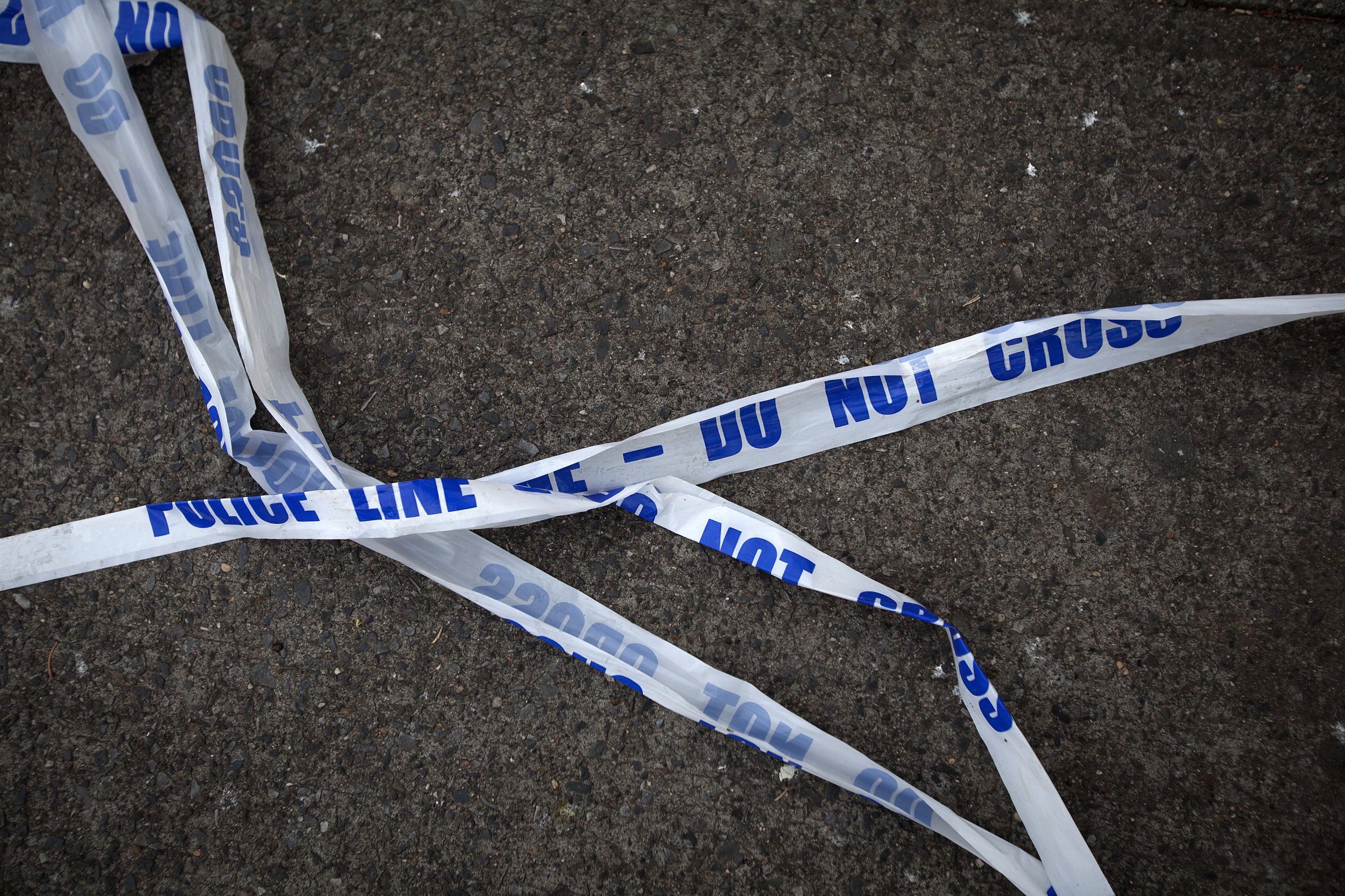 The Portsmouth, Virginia, policeman who shot and killed an unarmed 18-year-old African-American man on March 22 was Steven Rankin, The Guardian reports, an officer who had previously shot and killed an unarmed civilian in 2011.
The Portsmouth police said it was not releasing the name of the officer involved in the shooting, but The Guardian reports that Sean McGowan, executive director of the Virginia division of the Southern States Police Benevolent Association, a police union, confirmed that Rankin was indeed the officer and that it has helped him obtain legal representation. McGowan did not respond to requests for comment from Newsweek. Tim Reichert, the director of communications for the union, declined to comment.
At around 7:18 a.m. on March 22, Portsmouth police received a call from a local Walmart about a suspected shoplifter. At 7:32, an officer (whom The Guardian identifies as Rankin) arrived on the scene, where he met 18-year-old William Chapman in the parking lot. Leroy Woodman, a construction worker at an adjacent site, told ABC13 news what happened next:
We looked over and it looked like just a normal arrest. He (the officer) had a man up against the fender of his car, looked like he was getting ready to cuff him. Well, I guess right when he went to put cuffs on the guy, the guy resisted and they got into a tussle and he ended up breaking apart from the officer. So they were kind of in a little standoff. The officer pulled his Taser out, they ended up in a tussle again, and the Taser got knocked out of his hand somehow. At that point, the officer pulled his gun out. He stepped back a couple steps and the guy, he pulled his shirt off and took a couple steps towards the cop like he was ready to fight. So the cop opened fire and that was the end of it. The man hit the ground and the officer jumped down and administered CPR right away, but I don't think there was much he could really do.
Chapman died at 7:45, a Portsmouth police representative says. His death marked the second shooting by an officer in the city in recent months. In March, Portsmouth police shot and killed Walter Brown after the 29-year-old fled from the authorities during a drug-related investigation. Despite heightened scrutiny of police officers in the wake of the deaths of Michael Brown, Eric Garner, Freddie Gray and others at the hands of the authorities, neither incident in Portsmouth has received much national attention until now.
Rankin's previous killing occurred on April 23, 2011, when he shot an immigrant named Kirill Denyakin. The officer had responded to a call about a possible burglary around 10 p.m. When he arrived, he found Denyakin banging on the glass door of an apartment, trying to get inside. The Kazakstan-native had been staying at the home, which belonged to his friend Maurice Wilson. But Wilson's wife, Natalya, didn't speak English well enough to explain the situation to the police, so she used her limited English to ask her neighbor to call. The neighbor didn't know Denyakin and assumed he was a stranger.
Denyakin had been drinking that night, as he often did, the Virginian-Pilot reported, and Natalya kicked him out because he urinated on the living room floor. Denyakinwoke up on the Wilsons' stoop and started banging on their door. Natalya called 911. Rankin, who was already nearby, responded. But the officer had forgotten belt microphone with his cruiser's dashcam, he later testified, and so no audio or video record of the event exists. Rankin testified that Denyakin ignored his commands to put his hands on his head and instead placed his hands near his waist and charged at the officer. Natalya said she heard Rankin order Denyakin to get down three times before she heard gunshots, she told police. Rankin shot Denyakin 11 times. He was dead before paramedics arrived.
For three years, Rankin rode a desk while first Virginia State Police investigators and then lawyers hired by Denyakin's family sorted through the details of the killing. Even the State Department got involved after the Kazakh ambassador demanded an investigation. Then, in March 2014, when a grand jury declined to indict Rankin, he was put back on patrol duty.