Virginia Democrats Celebrate Historic Firsts Within Diverse Class of Incoming Representatives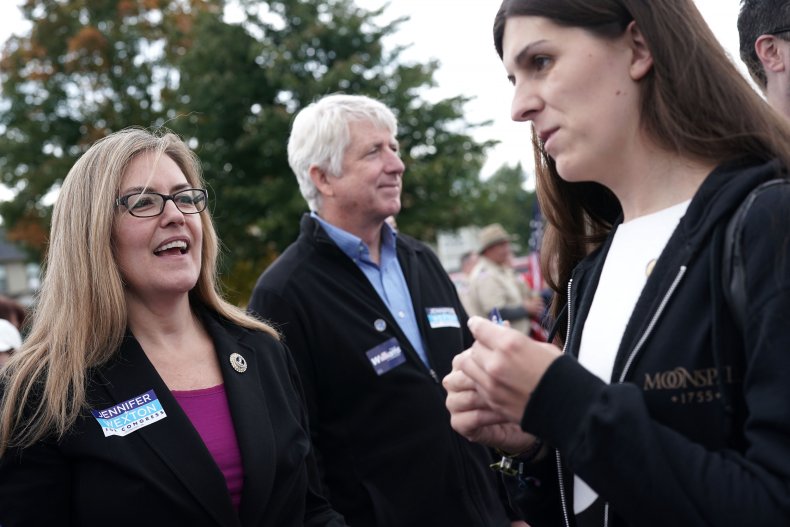 Incoming Virginia State Senator Ghazala Hashmi, who defeated an incumbent Republican to become the first Muslim-American woman ever to serve in the state's upper chamber, said in an interview Friday that her victory provided a "sign of hope" for under-represented political aspirants.
"This has been such a positive campaign, and just a tremendous experience, not just for myself, but for so many people throughout the country," Hashmi told CBS News. "I've been getting messages and phone calls from people throughout the nation, and people see it as a sign of hope that we really are a nation that embraces diversity, and that we value the premise of inclusivity."
Hashmi will replace Republican State Senator Glen Sturtevant who currently represents the state's 10th Senate District, encompassing most of Richmond, Virginia's capital. Sturtevant served only one term as the city's Senate representative before his defeat.
Tuesday's Democratic sweep of the General Assembly will mean that in 2020, the party will control all political branches of government in Virginia for the first time since 1994.
And Hashmi's win is not the only historic marker for state legislative candidates. During the prior election cycle, Danica Roem became the first openly transgender candidate to be elected to and serve in a U.S. state legislature. On Tuesday, Roem became the first such candidate to win re-election to her position.
The Virginia House of Delegates is the oldest continuous legislative body in the Western Hemisphere. A precursor to the chamber's current iteration was first established in 1619.
Beyond the electoral milestones, Democrats reportedly plan to inaugurate several additional historical firsts when they wrest control of the legislature next year.
According to The Washington Post, Eileen Filler-Corn—a Democrat who has represented parts of Fairfax County in House District 41 since 2010—will serve as the next speaker of the House of Delegates. Once the next House session gavels in, Filler-Corn will be the first woman and the first Jew to preside over the chamber as speaker.
In addition, the House will soon have its first woman and first African-American delegate to serve as majority leader, Democratic State Representative Charniele Herring.
"We had a historic night on Tuesday and we had a historic day today," Filler-Corn said after a secret ballot election on Saturday, according to the Post, which determined posts for the next House session. "[We are] looking forward to continuing to stand up for the issues and values that are so important to Virginians."