Virginia Family Find $1 Million in a Bag on the Street, Hand It Over to Police
A Virginia family found almost $1 million in cash when they accidentally ran over a bag stuffed with bills.
Emily Schantz, her husband and their two children left their home in Caroline County for a drive on Saturday—a day after most of the state started reopening following two months of being shut down amid the coronavirus pandemic.
Schantz, a teacher, told WTVR that she was driving the pickup truck when she spotted the car in front swerving to avoid an object in the road.
She told the station there was a "huge clunk noise" when she drove over what she assumed was a bag of trash.
The family stopped and picked up the bag as well as another one that they spotted around 15 feet away from the first.
Schantz said the family tossed the bags in the back of their truck and continued their drive—with no idea about what was inside.
It was only when they got home and took a look inside that they realized the bags were stuffed with multiple baggies of cash. "Inside of the bag, there were plastic baggies and they were addressed with something that said 'cash vault,'" Schantz told the station.
The family alerted the Caroline County Sheriff's Office, who sent deputies to the Schantz's home and began investigating. Maj. Scott Moser, a spokesperson for the sheriff's office, said deputies determined the bags contained cash amounting to almost $1 million, according to the Associated Press.
Moser said authorities have now determined where the money was going, but are not sure how it ended up in the middle of the road. WTVR reported that the money belonged to the postal service and was on its way to a bank.
Moser also praised the family and said he hoped they would be rewarded for their actions. "They saved someone a lot of money and set a wonderful example for everyone else," he told the Associated Press.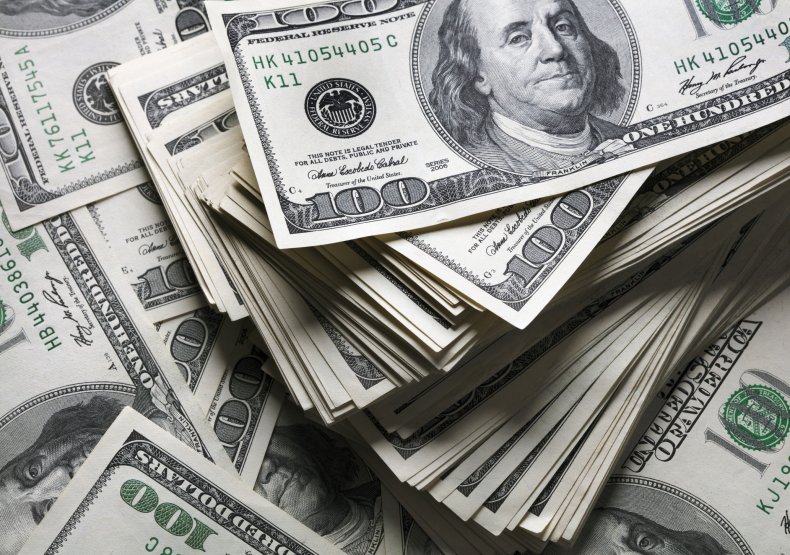 "For someone so honest and willing to just give that almost a million dollars back, it's exceptional on their part," he added to WTVR. Her family had to "do the right thing and return it," Schantz added, "because it didn't belong to us."
The Caroline County Sheriff's Office has been contacted for additional comment.
A stay-at-home order has been in effect in Virginia since March 30. It is set to expire on June 10.
Gov. Ralph Northam, a Democrat, announced that most of the state would begin its first phase of reopening starting on May 15—with restaurants and bars permitted to allow outdoor dining at limited capacity and salons allowed to serve customers by appointment.
This graphic, provided by Statista, shows the U.S. states with the most COVID-19 cases as of May 20.