In recently unsealed documents, Jeffrey Epstein accuser Virginia Roberts Giuffre said that she named Prince Andrew as one of her alleged abusers because she did not fear for her safety by naming him.
On Thursday, July 15, 2021, 52 court documents were unsealed pertaining to the sex trafficking case involving Ghislaine Maxwell. In one of those documents, a 2016 deposition, Giuffre said she felt she could reveal Prince Andrew's name as one of the people to whom she was sexually trafficked.
"To the extent that there's a name of an individual that you can reveal that you do not feel would harm your physical safety, you're welcome to reveal them," Lawyer Sigrid McCauley said to Giuffre.
"Okay. Prince Andrew for one," she replied.
Giuffre also mentioned another individual she didn't know the name of, but said she was introduced to him as a prince.
"He spoke in a foreign -- he did speak foreign tongue, he spoke English as well, but I'm not too sure where he was from," she said of the individual.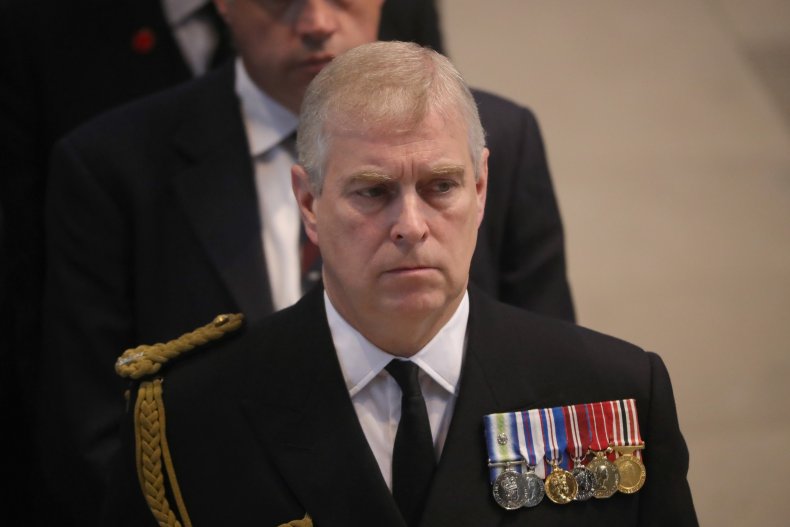 Giuffre spoke about the judge's decision to reveal the documents earlier last month on Twitter.
"Finally we are getting some transparency," she wrote. "There is hope. We must maintain vigilant in order for the truth to see the light of day."
She also tweeted regarding the subject of sex trafficking.
"Sex trafficking does not care whether your Dem or Rep, gender or race," she wrote. "Traffickers have one goal which is to exploit a human being, minor or not. It's modern-day slavery and we cannot afford to get hung up over menial thoughts. On this subject, there is only two sides. Bad vs. Good."
On August 10, 2019, Epstein died by suicide at the Metropolitan Center in New York. Attorney General William Barr described the incident as "a perfect storm of screw-ups."
Maxwell has been charged with enticing a minor to travel to engage in criminal sexual activity, transporting a minor with the intent to engage in criminal sexual activity, conspiracy to commit both acts, and perjury, according to the United States Attorney's Office for the Southern District of New York.
Audrey Strauss, the Acting United States Attorney for the Southern District of New York stated that he will fight to have Maxwell prosecuted for her alleged crimes.
"As alleged, Ghislaine Maxwell facilitated, aided, and participated in acts of sexual abuse of minors," said Strauss in a statement on July 2, 2021.
"Maxwell enticed minor girls, got them to trust her, and then delivered them into the trap that she and Jeffrey Epstein had set. She pretended to be a woman they could trust. All the while, she was setting them up to be abused sexually by Epstein and, in some cases, Maxwell herself. Today, after many years, Ghislaine Maxwell finally stands charged for her role in these crimes."
As for Maxwell, she is currently incarcerated, awaiting trial which is supposed to take place in November.