Virginia Governor Ralph Northam Sharing 'Long COVID' Experiences as Warning Before Term's End
Virginia Governor Ralph Northam got sick with COVID-19 in September 2020, and more than a year later, he still has long-lasting symptoms from the novel coronavirus.
The Democratic governor hasn't regained his sense of taste and smell. According to the Virginian Pilot, Northam, who is leaving office in three months, is sharing his experience, hoping that it will help convince others to get vaccinated.
"I'm 62, and I can deal with this," he told the newspaper.
"But why take a chance, if you're 15 or 20 years old or whatever age, of having symptoms that may affect you for the rest of your life? Or, in the worst-case scenario, you get COVID pneumonia and don't recover and end up losing your life."
The governor told the newspaper that his favorite foods now taste like cardboard, and that toothpaste tastes like metal.
Northam has previously discussed his experiences with long COVID.
In May, he noted that seven months after his infection he still couldn't smell or taste anything.
"Many long-lasting side effects are much worse," he said. "If you haven't gotten the vaccine, remember this: COVID can make you truly sick for months. The variants that are now circulating raise the risks of getting sick...I've had COVID and I've had the vaccine, and between the two it's an easy choice."
According to the Centers for Disease Control and Prevention, there are a range of symptoms that those who have been infected with COVID-19 can experience for weeks or months after being infected. These include difficulty breathing, fatigue, joint or muscle pain, headaches and heart palpitations.
"Unlike some of the other types of post-COVID conditions that tend only to occur in people who have had severe illness, these symptoms can happen to anyone who has had COVID-19, even if the illness was mild, or if they had no initial symptoms," the CDC notes.
Virginia researchers who are studying those who have experienced loss of senses after contracting COVID-19 say they have found that smell and taste return within six months for four out of five people, the Pilot reports. Some facing the loss of their senses also experience depression.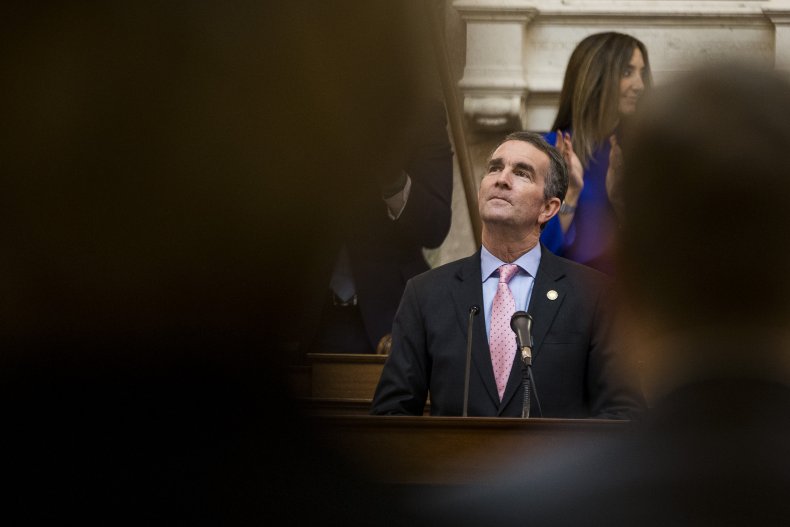 "It goes back to the fact that smell and taste are the most primitive senses that we have — everything down to an amoeba can smell and taste," Richard Costanzo, the founder of the Smell and Taste Disorders Center at Virginia Commonwealth University, told the newspaper.
"These systems are intimately connected to our reproductive system and our survival," he added.
Newsweek has reached out to Northam's office for additional comment.