A 22-year-old man charged with dragging a dog to death behind his vehicle has claimed it was "accidental."
On Sunday, police in Bristol, Virginia arrested Dustin Tyler Edwards and charged him with a felony count of animal cruelty causing death or injury.
Around 7:30 p.m., officers received multiple calls from people who allegedly saw the animal being dragged behind Edward's vehicle. People had unsuccessfully tried to alert Edwards, the Bristol Virginia Police Department (BVPD) said in a statement.
BVPD officers finally spoke with Edwards after a person got him to stop his vehicle. However, the tether that the dog had been attached to had broken by this point. The officers found the animal in the middle of a road after re-tracing Edwards' route.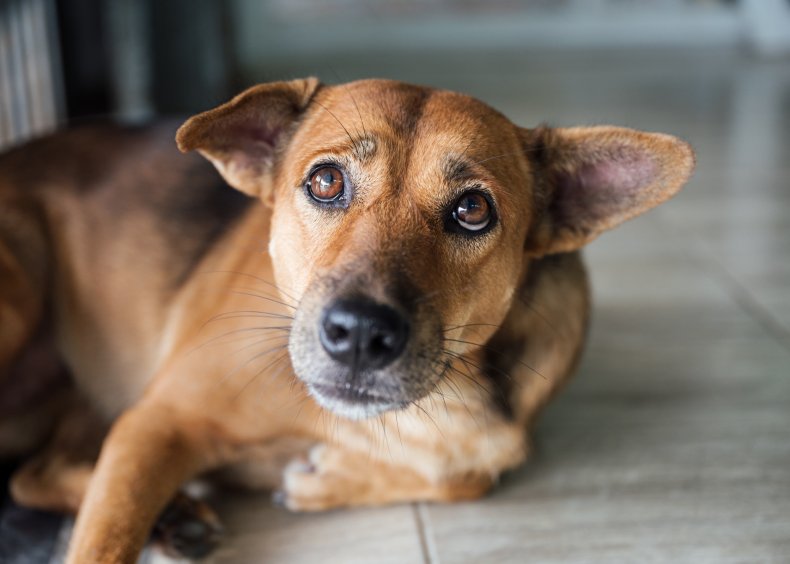 "Unfortunately, the dog was injured severely by the dragging and succumbed to the injuries before it could receive any medical treatment," the BVPD said.
Edwards claimed the dog was his own. He also said that its dragging death was accidental. He is currently awaiting trial in the town jail without bond.
Virginia's animal cruelty law punishes anyone who causes an animal "to be carried by any vehicle, vessel or otherwise ... in a cruel, brutal, or inhumane manner, so as to produce torture or unnecessary suffering."
Edwards could face anywhere from 12 months to five years in jail as well as a fine up to $2,500 if he's found guilty. Additionally, people convicted under the law can be required to take an anger management program or undergo other psychological counseling at their own expense.
Edward's case is only the most recent allegation of animal abuse to receive media coverage.
In mid-April, social media users were outraged when a man posted a TikTok video of himself punching a possum off of a fence. Earlier in the month, a woman was accused of animal abuse after posting a video showing acrylic nails that had been attached to her dog's claws.
On March 20, Texas resident Mandy Garner's service dog, a male shih tzu named Gizmo, was blinded and disfigured when someone threw boric acid on him. The dog required surgery to remove both of his eyes as well as lifelong care for his other injuries.
"Because there is no national reporting requirement for animal abuse, there is no way to track the number of animal cruelty cases that are filed or that make it to court each year," the Humane Society of the United States said on its website. The Humane Society is a group dedicated to animals' well-being.
Newsweek contacted the Humane Society for comment.